The Truth About John McCain's Relationship With Meghan McCain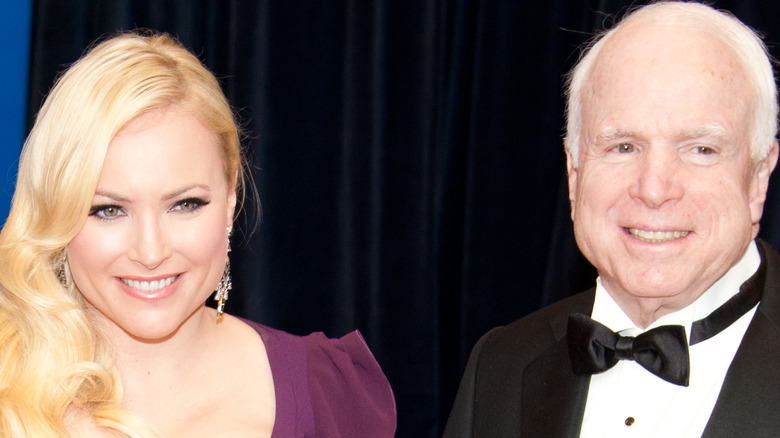 Shutterstock
On August 6, 2021, Meghan McCain said goodbye to her co-hosting duties at ABC's "The View" (via Deadline). During her four years on the morning gabfest, she made no secret that she is the daughter of late Senator John McCain, often invoking his name during controversial topics and surmising what her father would think and do in various world situations.
McCain is the oldest daughter of the late senator and the first child he had with second wife, Cindy McCain, whom President Joe Biden nominated as ambassador to the United Nations Agencies for Food and Agriculture in June of 2021 (via CNN). Cindy even spoke of her daughter and how her father encouraged her to take the hosting job back in 2017.
"He was adamant because he thought it would be a good format for her," Cindy said. "We used to call [Meghan] 'John McCain in a dress' when she was little, so we knew she could do it and we knew she had the ability to make waves or deal with controversy. It was really his suggestion and his idea that she do this when offered the job. I know he's very proud of her right now. I know he is" (via ABC News).
Meghan McCain worked for her father's presidential campaign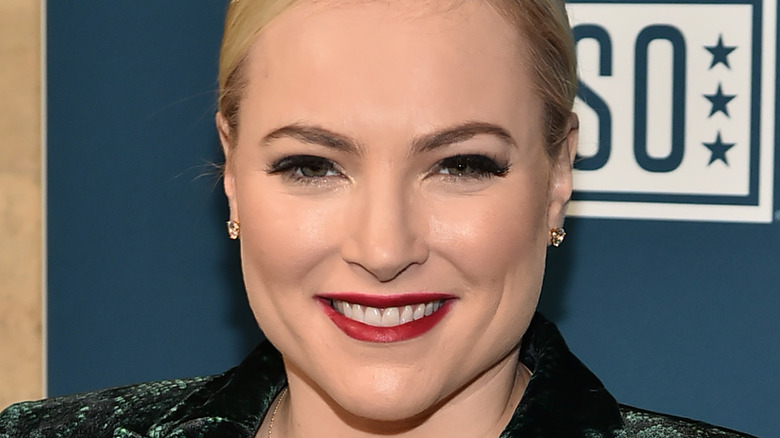 Theo Wargo/Getty Images
In 2008, when John McCain was running against Barack Obama for the presidency of the United States, the world began to know his daughter, Meghan McCain. She traveled with her father across the country for a while but her outspoken views had the campaign sending her to events on her own and away from the candidates before Election Day even arrived.
"I'm not going to lie and say that I wasn't incredibly hurt when the campaign fired me," she wrote in her book, "Dirty Sexy Politics," according to The Washington Examiner. "Was it a promotion or a demotion? Was I fired — or just excused?"
Still, she remained close to her father as she branched out on her own as a writer and political commentator — and later a daytime talk show host. When her father died in 2018, McCain's love for the man was apparent both in the note she tweeted at the time of his death and the eulogy she gave at his funeral.
Meghan McCain honors father John McCain upon his death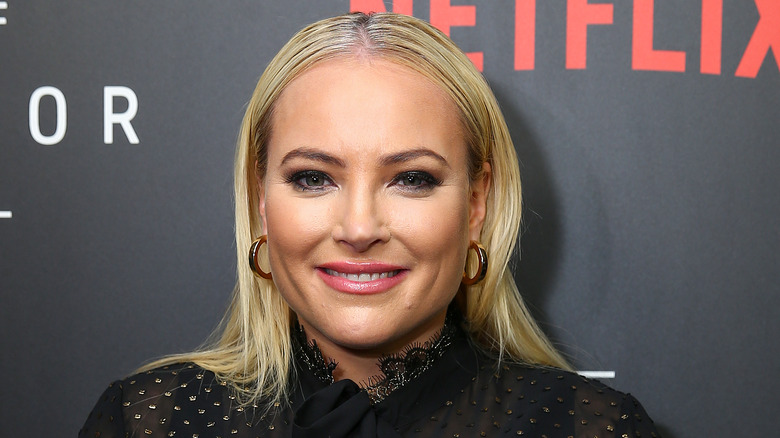 Tasos Katopodis/Getty Images
Meghan McCain poured out her heart about how much she loved, admired, and respected her war hero father, who went on to become a respected senator from Arizona, when he passed away on August 25, 2018 from brain cancer.
"I was with my father at his end, as he was with me at my beginning. In the thirty-three years we shared together, he raised me, he taught me, corrected me, comforted me, encouraged me, and supported me in all things," she tweeted, adding, "Now that he is gone, the task of my lifetime is to live up to his example, his expectations, and his love."
At the late senator's funeral, McCain broke down as she eulogized her father.
"My father was a great man," she tearfully said, according to Arizona Central. "He was a great warrior. He was a great American. I admire him for all of these things, but I love him because he was a great father."