Inside Marisa Tomei And Lisa Bonet's Real-Life Friendship
Shutterstock
Once upon the time, a young girl named Denise Huxtable, who was a member of the most popular sitcom family of her times, went off to college and got her own spin-off series. That's where she met Maggie — making a best friend for life, on-screen and off. When Lisa Bonet and Marisa Tomei met on the set of "A Different World" in 1987, a bond formed that would last a lifetime.
Both Tomei and Bonet had been living in New York before they made the move to Georgia to tape "A Different World," which was set at the fictional Hillman College in the Peach State. Tomei had been appearing on the CBS soap opera "As the World Turns" (via IMDb), which taped in Manhattan, and Bonet was playing Denise on "The Cosby Show," which taped in Brooklyn, so they had some things in common when they met playing two college students getting used to a very different world.
Marisa Tomei and Lisa Bonet were roomies in reel-life and real-life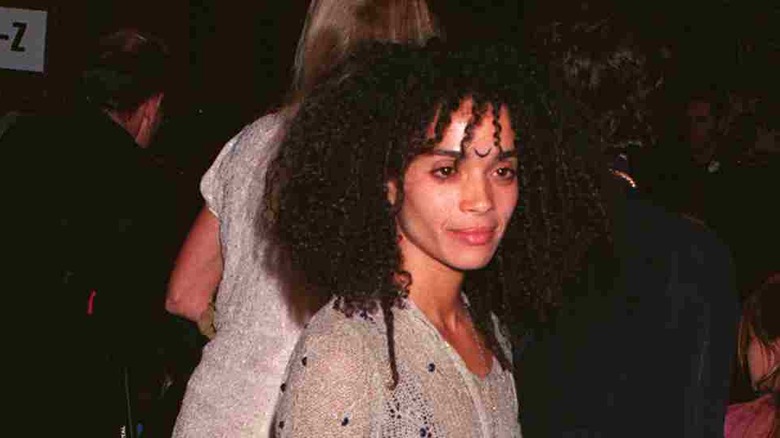 Denny Keeler/Getty Images
Marisa Tomei and Lisa Bonet hit it off so great when they met in the late 1980s that they even became roommates and shared a home together in Georgia while they filmed the one season of "A Different World" they appeared on together (via Eighties Kids). That's right, it took only one season for these two women to forge a lifelong friendship.
Bonet famously became pregnant with her first child in 1988, and show creator Bill Cosby didn't want a pregnant college student on his show, saying "Lisa Bonet is pregnant, Denise Huxtable is not" (via TV Web.com). He turned Denise into a college dropout instead and eventually brought the character back to "The Cosby Show" and Brooklyn. As for Tomei's Maggie, she just sort of disappeared after Season 1 and was never heard from again. 
The same can't be said for the two actresses. That one year of on-screen college friendship turned into the quintessential off-screen friendship that spans decades.
Lisa Bonet honors Marisa Tomei in a most special way -- three times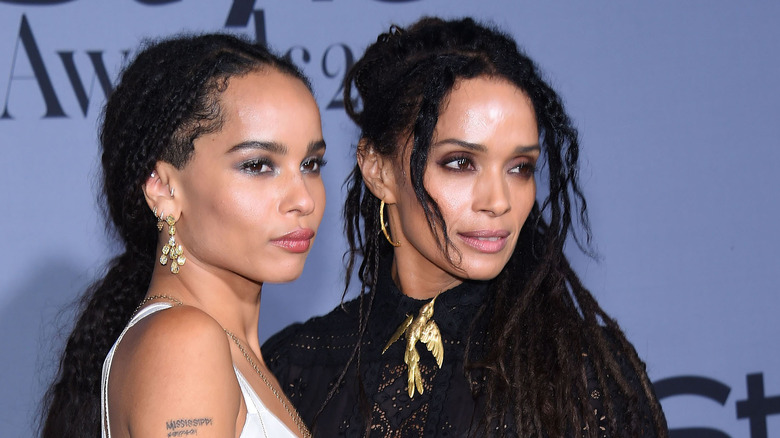 Shutterstock
When Lisa Bonet gave birth to her daughter, Zoe Kravitz, whose father is Bonet's ex-husband and music superstar Lenny Kravitz, she asked Marisa Tomei to be her baby's godmother. Tomei is also godmother to Bonet's younger two children, Lola and Nakoa (via Eighties Kids).
According to Eighties Kids, Tomei was even present for the births of all three of her godchildren, something she reminded Zoe of when they met up for an interview with InStyle in 2018. Kraviz is now a grown up artist in her own right, making movies left and right. Some of her movie credits include "Fantastic Beasts and Where to Find Them," "The LEGO Batman Movie," and "Mad Max: Fury Road." She's also well known for her role on TV in "Big Little Lies" (via IMDb). As the In Style interview began, Tomei told Kravitz, "I've known you since you were a tiny babe."
Kravitz went on to thank Tomei for being there for her when she was growing up, pointing out that her mother always made sure she was surrounded by amazing women.
"I've grown up with an amazing support system. You're part of it," Kravitz told Tomei, according to InStyle. "My mother has always surrounded herself with fantastic women who have paid such wonderful attention to me from an early age. I think being received like that by other women has allowed me to be open to relationships like that of my own."