Jamie Oliver's Wife Shares New Details About Her Multiple Pregnancy Losses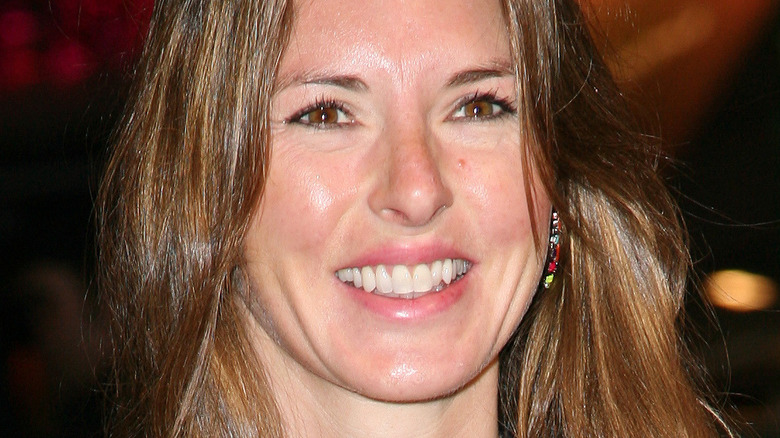 Shutterstock
Celebrity chef and cookbook author Jamie Oliver has been married to Jools Oliver for over 20 years. The pair share five children together — Poppy, Daisy, Petal, Buddy, and River — and though they admit to keeping a fairly chaotic household, the pair enjoy having a big family. "You can't sugar-coat it, [marriage] is hard," Jamie told "The Joe Wicks Podcast," per People Magazine. "You just have to admit it's going to be hard. But I love Jools to bits and I'm really proud of the woman she has become and she's growing into."
Back in June of 2020, Jools began speaking more openly about the couple's struggle to conceive children throughout their marriage. In an Instagram post celebrating 20 years of marriage with Jamie, Jools mentioned how thankful she was for their five children and "5 little stars in the sky." A month later, Jools spoke in more detail about her struggles, revealing that she still wanted a sixth child in spite of suffering five miscarriages. Despite wanting another child, the 46-year-old felt that it was time to come to terms with the fact that her childbearing years might be coming to an end. "I haven't got long, maybe another year and then I really will just shut that chapter off because I am very happy and I am pretty full up at the moment as it is," Jools said on the podcast, per Daily Mail. "But just that little baby, it's a terrible thing to keep wanting something and you can't help it."
Jools Oliver wants women who miscarry to have more support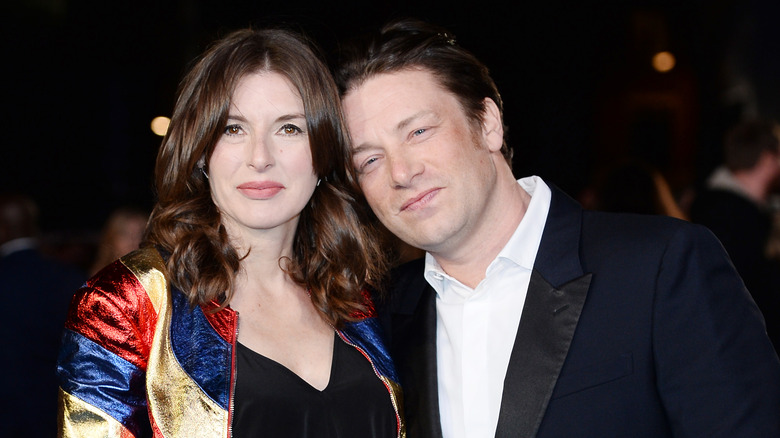 Jeff Spicer/Getty Images
In an interview with The Mirror, Jools Oliver admitted that, after having five miscarriages in the past few years, she was now considering in vitro fertilization. However, based upon her comments made in the interview, it seems as though her husband, celebrity chef Jamie Oliver, is not especially willing to try IVF. "So I have thought about IVF because having researched it and spoken to some amazing people, it seems like the right option for my age," Jools told The Mirror. "But you know that's it's hard because also I've got a partner you know, I've got to think about him. I'm not so sure he's that keen to do it that way. So I don't want to push anything."
Jools also spoke about the seriousness of her second miscarriage and how she was unsure if she would have survived it without medical attention — although it seems they were hesitant to provide any medical attention in the first place. Moving forward, Jools hopes that she can help more women find some sense of solace after such a loss. "Having had five [miscarriages], I know a lot needs to change for other people much younger than me who will go through this," Jools told Zoe Clark-Coates, the founder of the Saying Goodbye charity, per Daily Mail. "You cannot pack someone off and say 'Off you go. Go and pass your baby and you'll be fine.' I don't know how they can do that ... [I]t could be fatal."