Kelly Clarkson's Ex Wants To Make This Surprising Career Change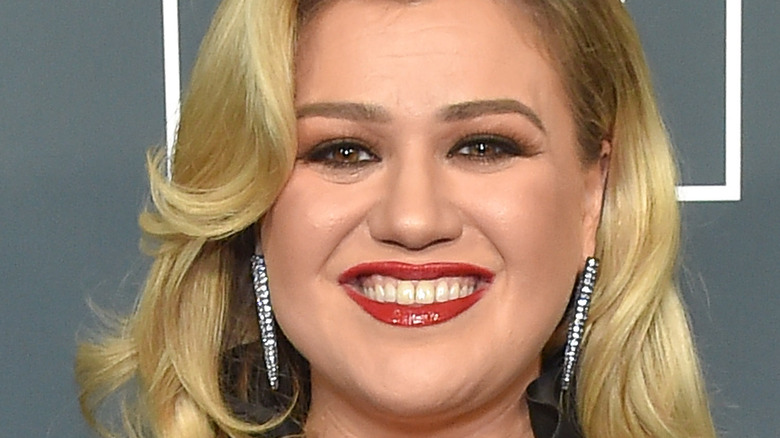 Shutterstock
Kelly Clarkson and her husband, Brandon Blackstock, stunned fans when they announced their plans to divorce in 2020. The couple, who shares two children, River Rose and Remington, is currently working through the divorce. This includes figuring out how they'll co-parent their kids and split their assets. Clarkson was also recently ordered to pay Blackstock nearly $200,000 a month in spousal and child support, per Entertainment Tonight.
"It's tough. ... I know with me and Brandon, it's just a difficult thing because we're in different places, and it's like, we both agree on the main things, but it's a hard thing when you're not together all the time, for me personally," Clarkson told viewers on "The Kelly Clarkson Show" following the divorce announcement. "As long as you make sure it's about the children and their best interests, then we're both on board."
Clarkson has been very open about her divorce. Last year, the singer admitted to Today that she'd been seeking support from friends. "I mean, it's no secret. My life has been a little bit of a dumpster ... personally, it's been a little hard the last couple months. I've been talking to friends that have been through divorce. I don't know how people go through that without having some kind of outlet because it is the worst thing ever for everyone involved," Clarkson said. 
Now it appears that Clarkson and Blackstock may be in disagreement about another aspect of their divorce.
Brandon Blackstock is getting into the rodeo business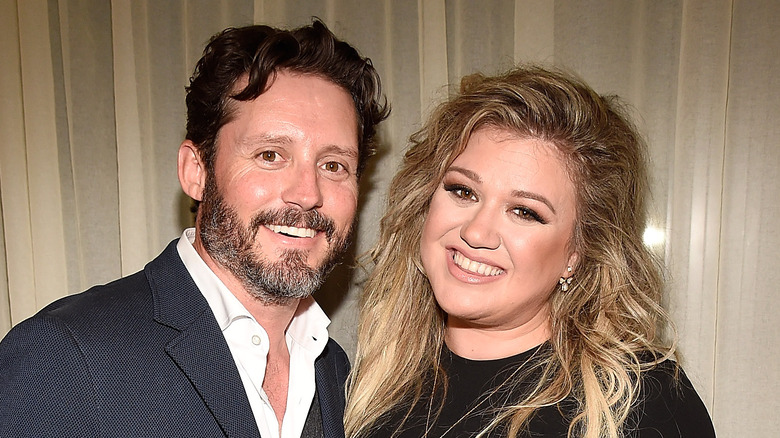 Kevin Mazur/Getty Images
Us Weekly reports that Kelly Clarkson wants to sell the Montana ranch that she once shared with Brandon Blackstock, claiming that it's a "financial burden." However, Blackstock is in total disagreement of the move, revealing that he wants to keep the home to use in conjunction with his new career as a rodeo manager. Although Blackstock is known for being a music manager, he recently revealed that he plans to step away from the music business, and maintain only one client — Blake Shelton, who happens to be Clarkson's co-star on "The Voice."
"The evidence in this case shows that after the date of Separation, Respondent made a very deliberate choice to change his life and become a rancher full-time," court documents filed earlier this month read. "He testified that he is not devoting any effort toward expanding his client list and music management business. ... Respondent has made a very deliberate choice, that he testified he planned for a long time, to significantly change his lifestyle from primarily working in the music and entertainment industry to working in an agriculture community and lifestyle involved in full-time ranch and cattle work."
The court denied Clarkson's request to sell the property. However, Blackstock did agree to pay the cost of maintaining the ranch. If he fails to do so, Clarkson is free to sell the property. It seems that Clarkson and Blackstock are struggling to agree on the details of their divorce. However, fans continue to root for the pair to end their marriage amicably.