Sophia Bush Reveals The Real Reason She Doesn't Talk About Ex-Husband Chad Michael Murray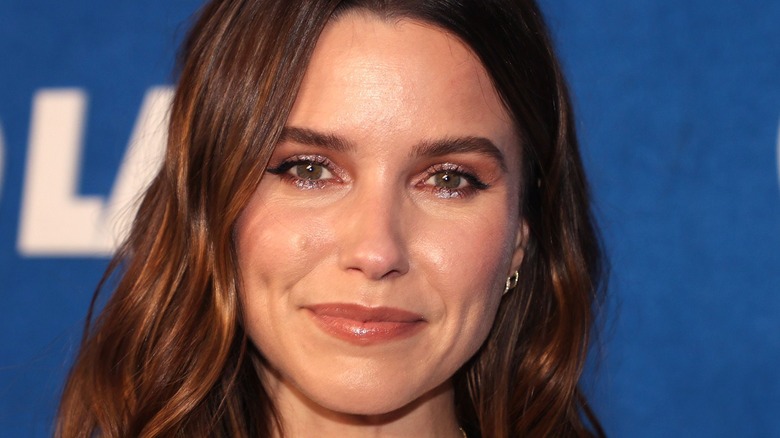 Kevin Winter/Getty Images
Sophia Bush and Chad Michael Murray delighted fans as gorgeous couple Brooke Davis and Lucas Scott on the hit teen drama "One Tree Hill." However, Brooke and Lucas' breakups had nothing on Bush and Murray's real-life drama-filled relationship. The couple met on the set on the show and began dating in 2003, per People. Bush and Murray were one of Hollywood's hottest young couples and decided to walk down the aisle in Santa Monica, California in April 2005. However, the marriage was short-lived and the couple split just five months after tying the knot. Bush filed for an annulment, citing fraud as the reason for the split.
"This is a difficult and unfortunate situation. I am glad this is being resolved sooner rather than later," Bush said in a statement at the time. A source later told the outlet that "Sophia went into the marriage believing in the sanctity of marriage, and Chad simply did not share that vision."
Despite their split, Bush and Murray continued to work together on "One Tree Hill" for many years and maintained a professional relationship. They both moved on to date other people and Murray is currently married to Sarah Roemer. Although Bush and Murray split years ago, the actress says she's still reluctant to talk about her ex-husband.
Sophia says her words often get twisted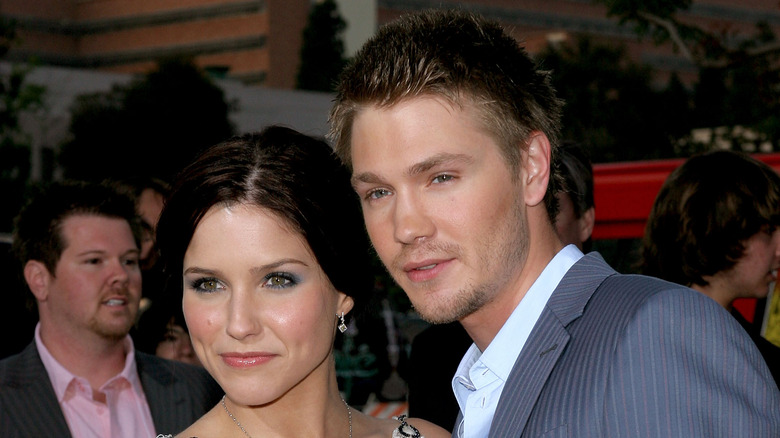 Matthew Simmons/Getty Images
E! Online reports that Sophia Bush opened up about her first marriage to Chad Michael Murray during an interview with the "Inside of You" podcast with Michael Rosenbaum. Bush admitted that she doesn't like to talk about the relationship because her words often get twisted in the media. "Oh, I'm not going to talk about him," Bush told Rosenbaum. "I'm not allowed to because I've tried to poke fun at being a dumb kid and whenever I've done that, it gets twisted into I'm talking s*** about somebody who I don't even know anymore, who's clearly a grown-up. I think you have to laugh at who you used to be, but when people ask me about history that involves someone else...it's not worth my time. It's not a place where I harbor ill will or anything."
When Rosenbaum revealed that her words likely wouldn't "come out right," Bush agreed. "It never does! And I've tried to like, you know, do the thing where when I get stuck live on the air — which has happened to me twice — getting asked about it where I give a little ... like jazz hands quip and move on," Bush explained. "It just doesn't work, so I'm not going to. I was a very naïve 21-year-old kid and that's all there is to it."
Although Bush and Murray's relationship didn't end well, the pair maintained their working relationship and collaborated to create "One Tree Hill," a show that fans continue to love and praise to this day.