Chris Evans' Payout For The First Captain America Movie Was Smaller Than You Think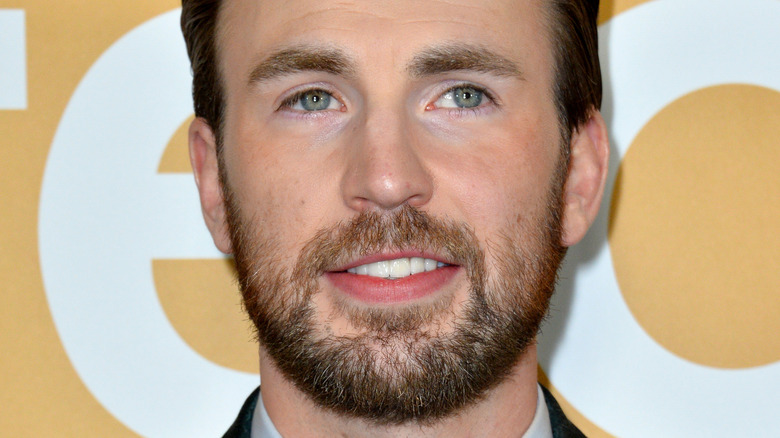 Shutterstock
He was Captain Steve Rogers, the Avenger who started it all, making way for characters like Spider-Man, Black Widow, and even The Incredible Hulk to follow. He was Captain America, a true patriot dressed from head to toe in red, white, and blue, carrying his magic shield of the same colors, who survived World War II and remained forever young after being cryogenically frozen. Eventually, he would help save the world from Thanos, an evil overlord with some decidedly new age — and murderous — ways to protect planets from the harm that comes from those who live on them and use their resources. He was also Chris Evans, a relatively unknown actor who was plucked from episodic TV and B-movie obscurity to bring us "Captain America: The First Avenger" back in 2011, a role he did not get paid much for at all.
Before Disney cast Evans as Captain America, he had voiced video games, appeared in a variety of little-known films like "Fierce People" and "Street Kings," and was just known as the Harvard Hottie in the rom-com "The Nanny Diaries" (via IMDb). Perhaps it was his experience in the "Fantastic Four" flicks that made Disney choose Evans, an actor who wasn't even sure he wanted to commit to multiple movies in the Marvel Cinematic Universe (MCU). Whatever the reasons for Evans becoming Captain America, it wasn't a big payout for him at first, although it did make him a superstar (via Biography).
Chris Evans earns a non-movie star salary -- so he could become a movie star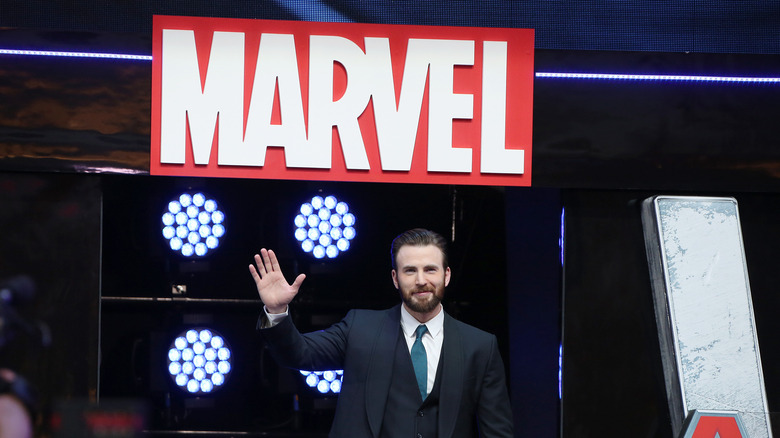 Shutterstock
According to Insider, Chris Evans earned a mere $300,000 for playing the titular role in "Captain America: The First Avenger." While that seems like a lot to the average American, for a star turn in a Hollywood blockbuster, that could be considered peanuts.
However, the success of that movie proved lucrative for Evans in the long run. "Captain America: The First Avenger" earned nearly $177 million domestically and $370 million globally, according to Time. That type of box office draw spawned other Captain America films, including "Captain America: Winter Soldier" and "Captain America: Civil War," but Evans feared commitment to one movie series, as he told Jimmy Kimmel back in 2016.
"I was scared," he said, according to Showbiz Cheat Sheet. "There are parts of me that have a little bit of social anxiety with this industry. In doing movies one at a time ... you're afforded the opportunity to take a step back and recalibrate. When you have a giant contract, if all of a sudden you're not responding well? Too bad, you've got to suit up again. That was scary."
As it turns out, that commitment made Evans a very wealthy man, despite his initial payout. By the time he brought Captain America to "Avengers: Endgame" in 2019, the role brought Evans a windfall of $43 million (via Forbes). Not too shabby for a performer making little-known films just a decade earlier.