Anti-Aging Serums That Actually Work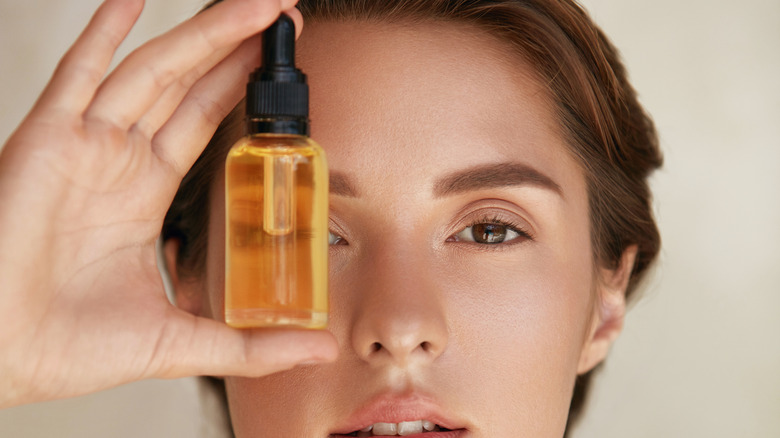 Shutterstock
For skincare junkies and folks who prefer simple routines alike, serums have become the must-have skincare staple of the 2020's. If you have been looking to get an anti-aging serum into your routine but have been feeling overwhelmed by the sheer number of options, we're here to help! We scoured the web and read reviews and best-of lists and compiled the best of the best for you right here, in one convenient spot. 
First on our list is from one of the fastest-growing skincare brands on the planet, Drunk Elephant (via Town and Country). Both Town and Country and Byrdie sing the praises of T.L.C. Framboos Glycolic Night Serum, placing it confidently on their best-of lists. This product boasts, according to Dr. Rodney, a Dermatologist who spoke to Byrdie, a "sophisticated blend of glycolic, tartaric, citric, and salicylic acids delivers chemical exfoliation without dryness or sensitization, curbs excess oil, and reveals visible clarity and luminosity." 
More serums that you need in your arsenal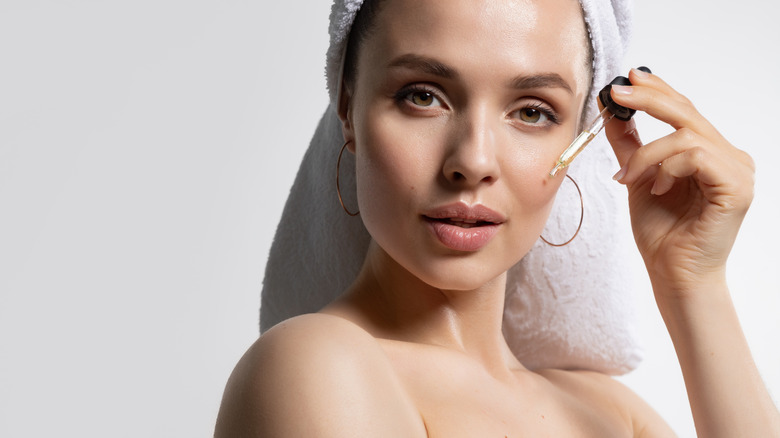 Shutterstock
Topping best-of lists by both Good Housekeeping and Town and Country is a serum from department store counter staple Clinique. Their Smart Custom-Repair Serum received the top honor from Good Housekeeping, which did lab tests to determine the very best serum out there. This product won the number one spot thanks to earning the publication's highest scores for reducing brown spots and pores and also for firming and softening the skin. According to the test participants, it increased skin's firmness by an impressive 24% also. 
And if you're looking for something soothing, we've got just the thing: Dr. Dennis Gross Stress Rescue Super Serum. This appears on best-of lists by both Byrdie and Town and Country. Niacinamide is the key ingredient and works by strengthening the skin barrier, which helps to reduce sensitivity and calm skin. It actively soothes irritated skin and helps reduce inflammation. It also features ashwaghanda, which helps the skin adapt to stress and improves appearance of fine lines. Another key ingredient is goji, which both brightens the skin and helps protect against oxidative stress.