The Truth About David Schwimmer And Jennifer Aniston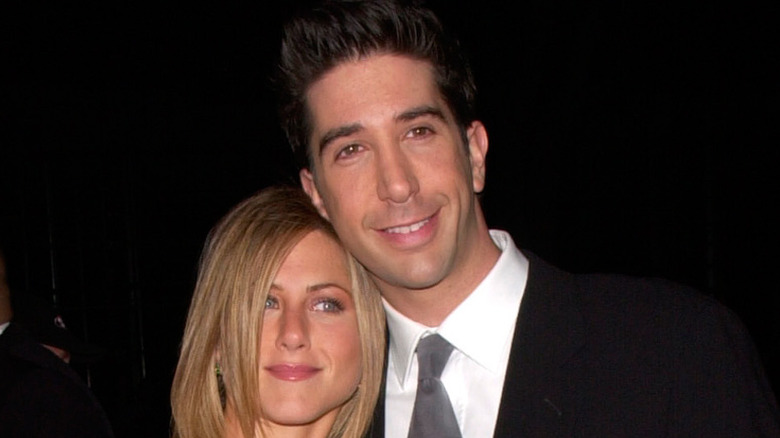 Shutterstock
Fans of the iconic sitcom "Friends" are more than familiar with the ups and downs of Ross and Rachel's on-screen relationship, and viewers jumped for joy when the fictional couple, played by David Schwimmer and Jennifer Aniston, finally got their happy ending during the season finale back in 2004. 
In the wake of HBO' Max's "Friends" reunion in June 2021, rumors went into overdrive that the pair's on-screen chemistry may have seeped over into real life, and that Schwimmer and Aniston had become more than just former co-stars (via Independent). So, what is the truth about the pair's relationship status? 
Speaking to Closer in August 2021, a source revealed how "after the reunion, it became clear that reminiscing over the past had stirred up feelings for both of them and that chemistry they'd always had to bury was still there." 
The insider went on to claim that the pair had "been spending time at Jen's home" where they would enjoy dinners in the evenings while "chatting and laughing" together, leaving many die-hard "Friends" fans hopeful that the Ross and Rachel fairytale had become a reality.
David Schwimmer responded to the dating rumors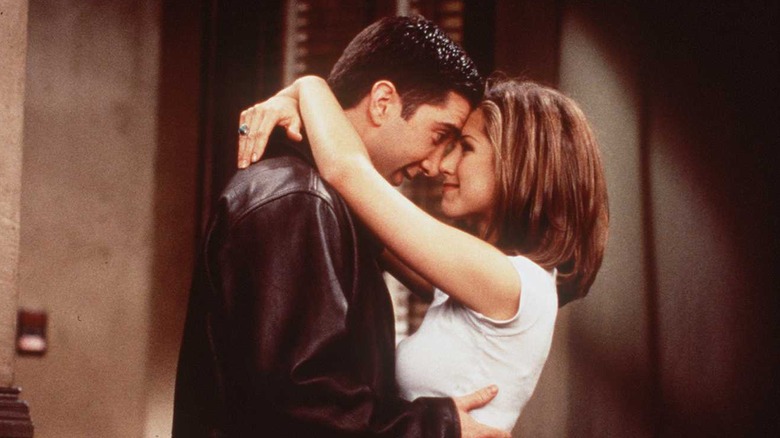 Getty Images/Getty Images
Speaking in the 2021 HBO "Friends" reunion, David Schwimmer revealed to viewers and host James Corden how he had a "major crush" on Jennifer Aniston during the early years of filming the hit NBC sitcom. However, per Independent, a representative for the actor shut down reports that he and Aniston are an item, stating that there is "no truth" to the dating rumors. 
As Yahoo! News reported, the off-screen relationship between Schwimmer and Aniston was a hot topic during the HBO Max "Friends" reunion show. Speaking to host Corden, the Ross actor explained how he and Aniston were "both crushing hard on each other," but decided not to act on their feelings as they were both in relationships at the time. "We never crossed that boundary. We respected that," he added. 
Also speaking in the reunion, Aniston recalled how she had previously told Schwimmer, "It's going to be such a bummer if the first time you and I actually kiss is going to be on national television," adding, "Sure enough, the first time we kissed was in that coffee shop. But we just channelled all of our adoration and love for each other into Ross and Rachel."