Will Andrew Cuomo's Resignation Impact Chris Cuomo's Career?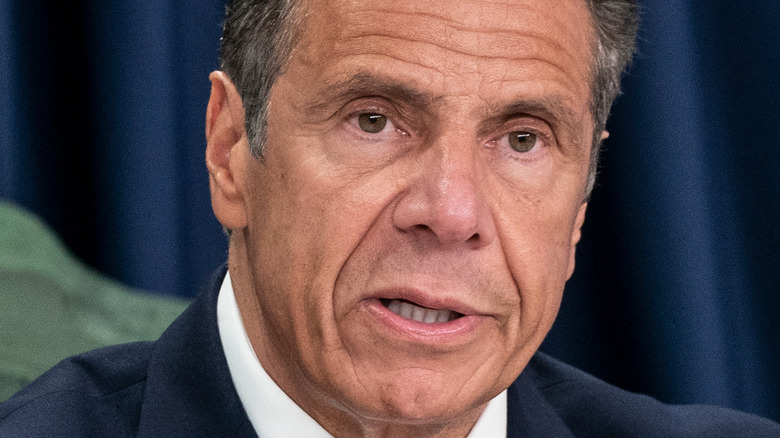 Shutterstock
Brotherly love is ordinarily a good thing, but in the case of Chris Cuomo, it may cost him his job.
The younger brother of now ex-New York governor Andrew Cuomo is coming under fire for what's being called a breach of journalistic ethics. During the sexual harassment investigations against his brother, Chris Cuomo, a top anchor at CNN, took part in conference calls involving the governor, members of his staff, and lawyers. In the calls, the journalist reportedly told his brother to stand tough against the allegations and resist the call to resign, saying "cancel culture" played a part (via The Washington Post).
Ultimately, Andrew did resign on August 10. Maintaining his innocence, he nonetheless said that it would be in the country's best interest "if I step aside and let [the] government get back to governing," per USA Today. But while the dust is settling on the governor's news, attention is now being turned on his brother – and it could get equally ugly.
Chris' formal apologies may not be enough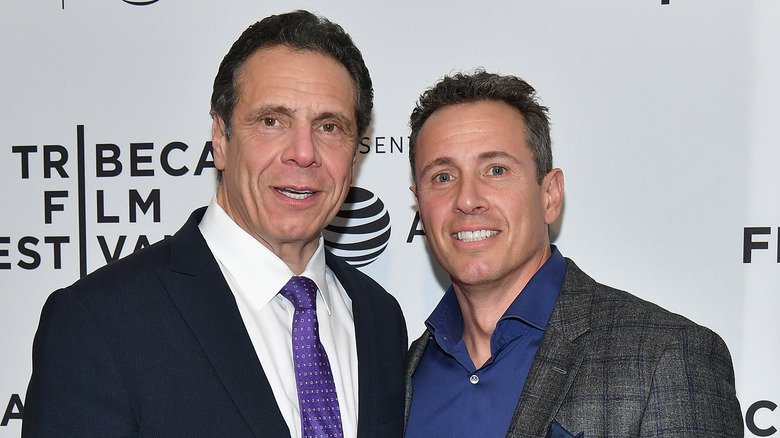 Dia Dipasupil/Getty Images
Chris Cuomo addressed the issue in May on an interview with colleague Anderson Cooper. Admitting that he let his loyalties to his family get in the way of his duty as a reporter, he said, "I understand why that was a problem for CNN. It will not happen again," according to CNN. 
Apparently, he didn't learn that lesson. Anonymous sources told The New York Times that Chris spoke to the governor a number of times in early August, this time advising him to step down rather than face impeachment. Fellow journalists are now calling for CNN to drop him. An op-ed by media critic Erik Wempel in The Washington Post pointed out that even before the scandal began, Chris had Andrew Cuomo on his show a number of times, praising him in a very unobjective way. 
A columnist for USA Today added that Chris' actions hurt everyone in his industry. "When it comes to credibility and trust, people don't see individual reporters or news organizations. They see 'the media,'" wrote Kathleen Bartzen Culver. "So when one journalist or outlet makes questionable choices, the tarnish can easily spread to others."
Chris is currently on what's being called a "well-timed" vacation and hasn't made any statements about his brother's historic decision. One of his last social media posts was a retweet of a video rebutting the GOP's stance on the CDC guidelines regarding COVID prevention. "Just as toxic as delta variant: poison politics," he wrote.