Chris Cuomo Speaks Out About The Line He Crossed With His Brother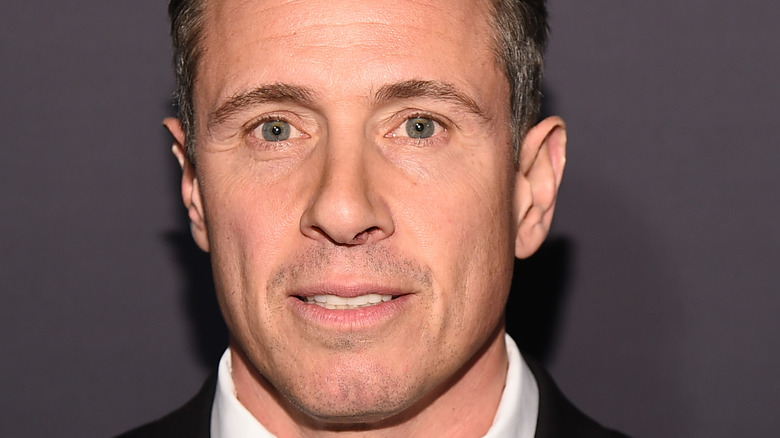 Theo Wargo/Getty Images
CNN anchor Chris Cuomo recently admitted to helping his brother, New York Governor Andrew Cuomo, in navigating the sexual harassment allegations made earlier this year by women, most of whom were former staffers (via The Washington Post). The news anchor had reportedly encouraged his brother not to resign, and took part in conference calls with a communications team, lawyers, and outside advisors.
Chris Cuomo apologized live on CNN for strategizing with Andrew Cuomo on how to respond to the sex scandal, and admitted that he had been privately advising him for some time. According to CNN, his decision to help his brother was a "breach of traditional journalistic ethics" and "inappropriate." However, a spokesperson for the news network said that Chris Cuomo will not face any disciplinary action.
"Chris has not been involved in CNN's extensive coverage of the allegations against Governor Cuomo — on air or behind the scenes," the spokesperson said in a statement, per CNN. "In part because, as he has said on his show, he could never be objective. But also because he often serves as a sounding board for his brother. However, it was inappropriate to engage in conversations that included members of the Governor's staff, which Chris acknowledges. He will not participate in such conversations going forward."
Chris Cuomo apologized on live TV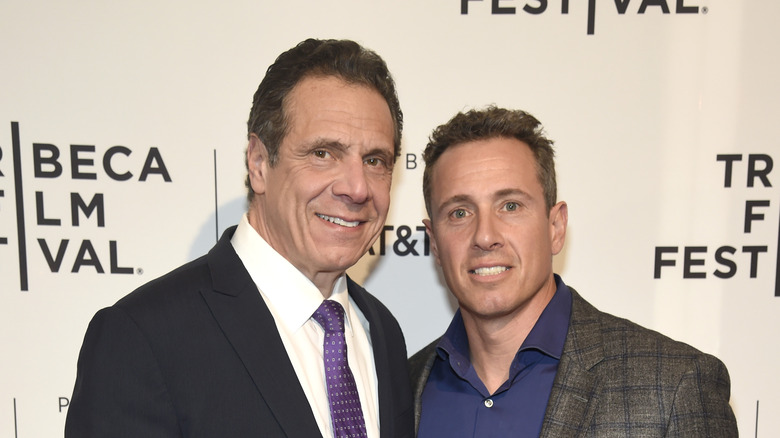 Kevin Mazur/Getty Images
On Thursday evening, Chris Cuomo addressed his advising of Andrew Cuomo on how to respond to sexual harassment allegations. "Now today, there are stories out there about me offering my brother advice," he said in a live statement on CNN. "Of course I do, this is no revelation. I have said it publicly and I've certainly never hidden it. I can be objective about just about any topic – but not about my family."
Chris Cuomo went on to explain that he is "fiercely loyal" to his family, but admitted that joining in on calls that involved Andrew Cuomo's friends, advisors, and staffers was unethical. "I put my colleagues here ... in a bad spot," he said. "I never intended for that. I would never intend for that, and I am sorry for that." He then told viewers that he had to continue supporting his brother and his family, while still abiding by the ethics required by his job. "I love my brother. I love my family. I love my job, and I love and respect my colleagues here at CNN. And again, to them I am truly sorry," he added, ending his statement.
Chris Cuomo's advice stuck with his brother. According to The Washington Post, an advisor for Andrew Cuomo said that the governor has never considered resigning. "I'm not going anywhere," he reportedly said recently on a phone call to an ally.