Is Kylie Jenner Still Friendly With Ex-Boyfriend Cody Simpson?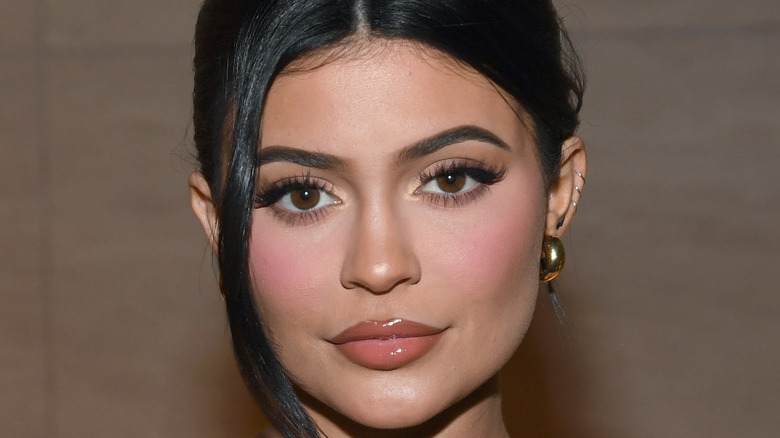 Kevin Mazur/Getty Images
Cody Simpson might not be an A-list name outside of his home country, but the Australian singer has an impressive list of former girlfriends, plenty of whom are massive stars. As J-14 notes, over the years, Simpson has been linked to the likes of Bella Thorne, Gigi Hadid, and Miley Cyrus. 
The most headline-grabbing relationship the Aussie was involved in, however, was no doubt with Kylie Jenner. The super-hot young couple was initially linked in 2011, as E! News reported at the time. Both Jenner and Simpson were 14, and they reportedly met at the Hollywood premiere of "Twilight" sequel "Breaking Dawn: Part 1." 
Sparks flew when her sister, Kendall Jenner, interviewed the pop star for Ryan Seacrest's "On Air" radio show. "You're my rumor boyfriend on Twitter," Jenner quipped, adding, "Nice to finally meet you." Kendall subsequently gave her seal of approval and Jenner admitted, "I'd marry an Australian." Simpson later tweeted a sweet message to the sisters, thanking them both, and romance blossomed soon after. 
It was a short-lived, pre-Instagram relationship, as Seventeen notes, so there aren't a whole lot of details available, but they clearly aren't still together since Jenner has a baby with rapper Travis Scott. But are Kylie Jenner and Cody Simpson at least on good terms?
Did Cody Simpson take a shot at Kylie Jenner?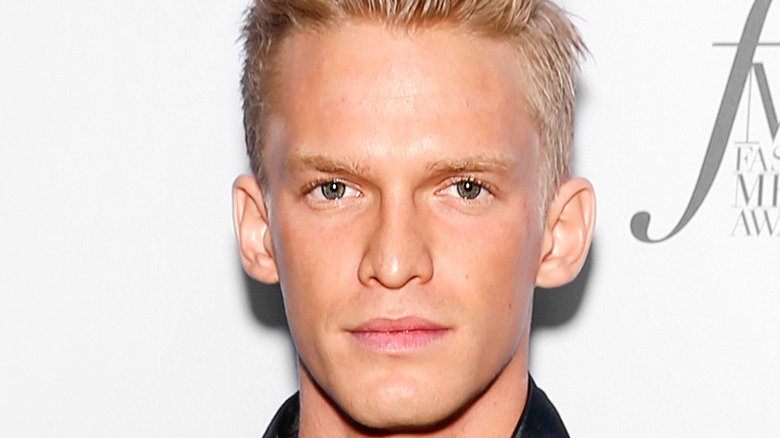 Shutterstock
During a 2014 appearance on talk show "Hello Ross," singer-songwriter Cody Simpson opened up about the real reason he split from Kylie Jenner. As E! News advises, Simpson joked he couldn't fit the naming convention, quipping, "The whole K-O-D-Y thing didn't really work out for me." 
The relationship came up again, also in a light-hearted manner, just a few months later during a rousing game of Eff, Marry, Kill with "Blunt Talking." According to the Daily Mail, Simpson was given the choice between Kendall Jenner, Jennifer Lawrence, and Selena Gomez. Clearly on the spot, the Aussie star took his time considering his options, admitting, "This is very difficult because one of these girls — I dated her sister." Simpson finally opted to kill Kendall, reasoning, "Just because I wouldn't get too far in the other categories with her." 
However, although all seemed to be well, in 2019, Simpson suggested that he and Jenner weren't actually on good terms after all. The Daily Mail reported that, during an interview on "The Kyle & Jackie O Show," he mentioned his "s****y" former relationships with "people in the spotlight." Admitting it's tough to see them move on with other people — "It's not like you can just block someone on Facebook, that s**t is on the news and on billboards," he said — Simpson explained that he uses such bad experiences as fuel for his music. Jenner, meanwhile, has kept quiet, suggesting that the feeling is mutual.