How Does Selena Gomez Feel About Ex-Boyfriend Justin Bieber Today?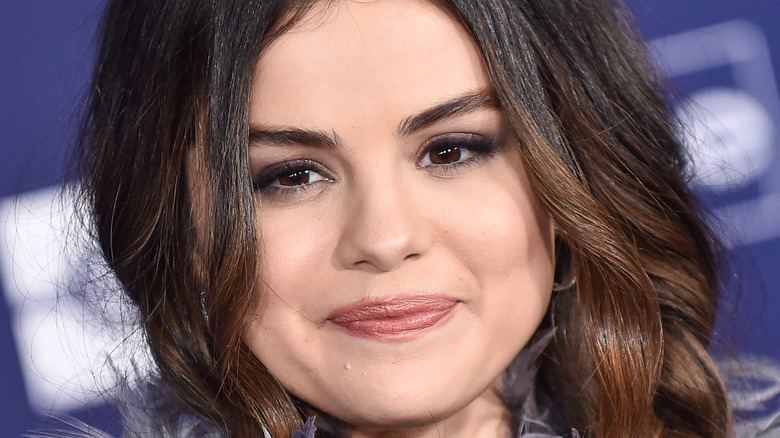 Shutterstock
It's hard enough to repair and maintain a friendship after a breakup, but add fame and the pressure of the spotlight into the mix, and things get even more complicated. After a highly publicized split, how does Selena Gomez feel about ex-boyfriend Justin Bieber today? Of course, a lot has changed in the years since they were the "it couple" were an item, but things seem to have settled down between the two of them. 
Gomez and Bieber started dating back in 2010 and had a whirlwind love affair before calling it off two years later (per People). It was actually Gomez who decided to end things. "She broke up with him about a week ago," a source told People at the time. "With them being apart so much it got complicated. She had some trust issues. It's not easy, but the relationship needed to end." 
In the years following the breakup, rumors ran rampant that the two were getting back together. In April 2013, Gomez reportedly met up with Bieber in Norway and the two got hot and heavy. An insider told People that they seemed to be rekindling. "They were holding hands, hugging and they kissed on the lips," recalled the source. "They looked really in love like no fights ever happened before. It definitely looked like they were back together." However, the reunion was short-lived, with news of another breakup coming the following year. 
Both he and Gomez dated other A-listers in the following years before giving it another go in 2017 and 2018, (per Elle). 
Here's where Justin and Selena stand with each other today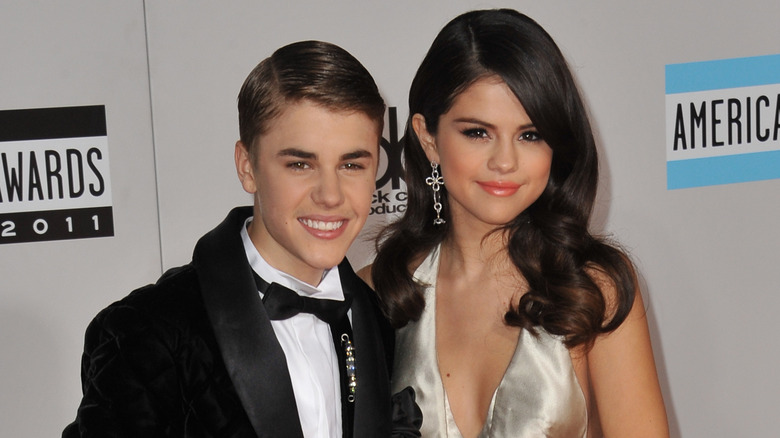 Shutterstock
Following yet another breakup with Selena Gomez, Justin Bieber has been enjoying married life in recent years. Gomez did not attend Bieber and Hailey Baldwin's wedding (though it's not reported if she was invited) and did not speak publicly about her feelings surrounding the union. However, on his wedding day, a source spoke with Us Weekly and provided a bit of insight on how Gomez was feeling at the time. 
"Selena knows she's better off without Justin, and that it's the healthiest decision for her," the source revealed. "She is open to dating, but right now she is solely focused on herself and enjoying life to the best of her ability, and getting back to being the Selena that she and all of her close ones knew prior to dating Justin."
In her 2020 NPR interview, Gomez shared that her hit song "Lose You to Love Me" was about Bieber and opened up a bit about what their relationship was like. "I had something beautiful and I would never deny that it wasn't that," she said. "It was very difficult and I'm happy it's over." She went on to explain that she "found strength" in the breakup and refuses to stay in a victim mentality despite the emotional abuse she endured in the relationship. 
After such a tumultuous time together, Gomez and Bieber likely won't be hanging out any time soon. However, both seem to have found their own form of happiness, and that is something beautiful in itself.