Retinol Body Lotions That Actually Prevent Signs Of Aging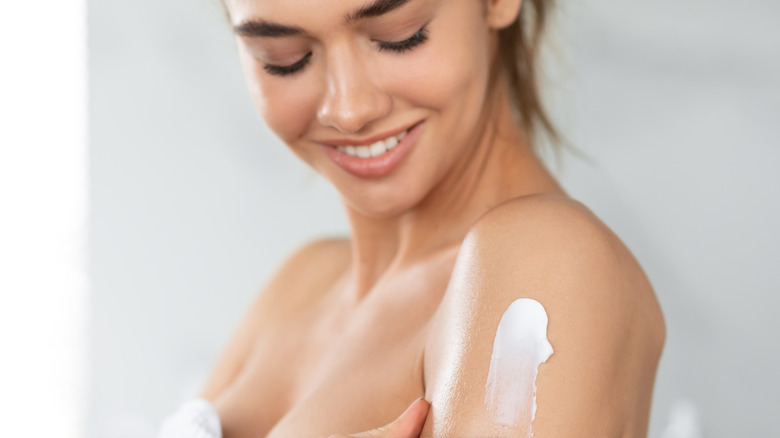 Shutterstock
We may receive a commission on purchases made from links.
Retinol has taken the world by storm. It's seemingly one of the few beauty products/ingredients that the average consumer actually knows by name, and this is for good reason. Retinol is just one part of the retinoid family, but there's no denying that everyone should be using a retinoid in their skincare routine. Plus, when you use retinol every day, you might find surprising results. There are some things you should know before using retinol for the first time, but even celebrities like Nicole Kidman swear by drugstore retinol products, so they're worth a shot.
Now, you may be wondering just what retinol is. According to Healthline, retinol is a Vitamin A derivative that can help slow signs of aging when used on your skin. While other anti-aging products remove dead skin from your face, retinol's particles actually go into your skin to "neutralize free radicals," which consequently helps boost your collagen production. When used routinely, retinol keeps your skin bright, sprightly, and young.
While retinol is sold in serums and various beauty products, you can now also find it in lotions, which helps you easily apply it to any and every part of your body to help you stay young on the outside just as you are on the inside.
These lotions are formulated to keep you young and happy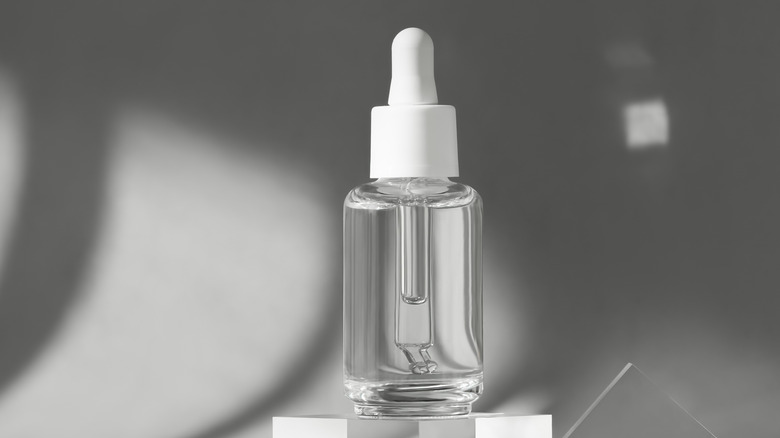 Shutterstock
Body lotions with retinol are a great addition to the beauty world as they allow for simultaneous hydration and maintenance of your skin. When applying retinol body lotion, though, remember three things: Make sure you apply enough, make sure you apply all over your body, and make sure you're using the best lotion for you and your skin type (via Who What Wear). For example, if you apply lotion to your legs, don't forget your upper body. Every part of your body needs moisturizing!
When it comes to finding the right retinol body lotion, you've got options. Some rejuvenating options include Alpha Skin Care's Renewal Body Lotion, Dr. Barbara Sturm's Anti-Aging Body Cream, and OSEA's Anti-Aging Body Balm. There are, of course, other options, too. Skinceuticals offers a Body Tightening Concentrate for healthy, youthful skin, and Epionce sells a Renewal Enriched Body Lotion for all of your skincare needs.
While some of these products are higher-end ones, there are also affordable options. Olay, for example, offers their Total Effects Body Lotion in a large quantity for just around $15, and it'll last a while.
With options like these, you really can't go wrong, and it's worth the investment of time and a little money if you can afford it. Your skin will glow brighter, and your smile when you look in the mirror will make it completely worth it.