What Happens When You Stop Using Latisse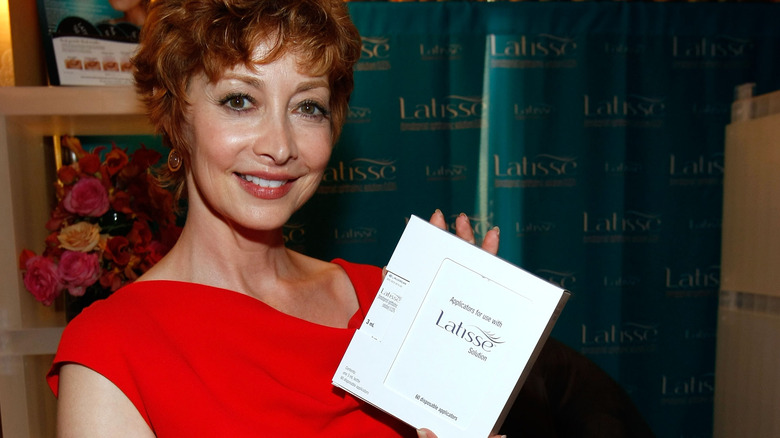 Michael Buckner/Getty Images
If you have short eyelashes, chances are you might have heard of the eyelash growth prescription product Latisse (via For Hers). According to the Mayo Clinic, the medication bimatoprost — known as Latisse — helps thicken your eyelashes, which might come as a great relief if you struggle with too short or too few eyelashes. Unlike other eyelash growth serums, the Food and Drug Administration (FDA) approved the brush-on substance to treat inadequate eyelashes, which is called hypotrichosis. Other options to make your eyelashes look longer include eyelash extensions or falsies, but they can be costly and time-consuming, which is why you might feel ready to grow your own.
If you've ever used Latisse, or you've contemplated trying it out if your doctor recommended it, you might wonder what happens if you stop using it. After all, you might not want to commit to applying this eyelash-growing product every day for the rest of your life. Read on to find out.
Here's what you can expect when you stop using Latisse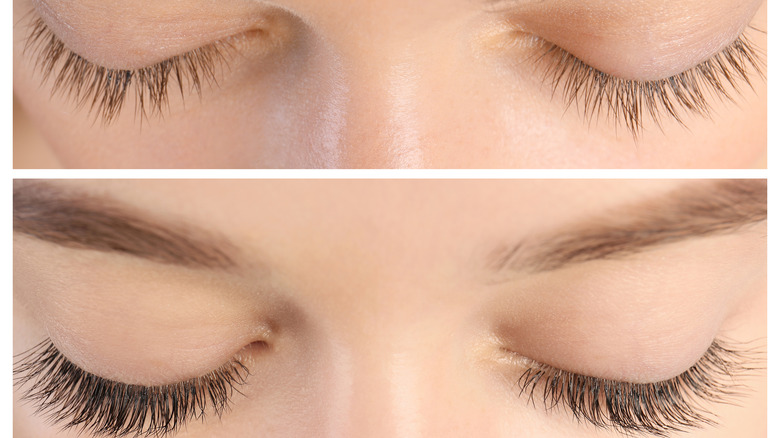 Shutterstock
Latisse can help you grow thicker, darker, and longer eyelashes, according to For Hers. After a doctor prescribes it to you, you simply need to use a brush to apply it along your upper lash line for several weeks to see results. At least 79% of people experienced improvement after using Latisse for 20 weeks. 
Unfortunately, the Mayo Clinic reported that your eyelashes would eventually return to their previous appearance if you stop using Latisse. This fact may seem daunting if you don't want to use the product forever, or you find yourself experiencing unwanted side effects like dry eyes, darkened eyelids, or hair in unwanted areas. However, For Hers reported that sometimes people have good results switching to using the product every other day after they reached their desired results with Latisse, which might make it easier for you to continue using long-term. 
Because it's not available over-the-counter in the United States, if you want to know more about Latisse, then you should talk with your doctor about the next steps to see if a prescription is right for you.