Katie Thurston Reveals What's Next For Her And Blake Moynes After The Bachelorette Finale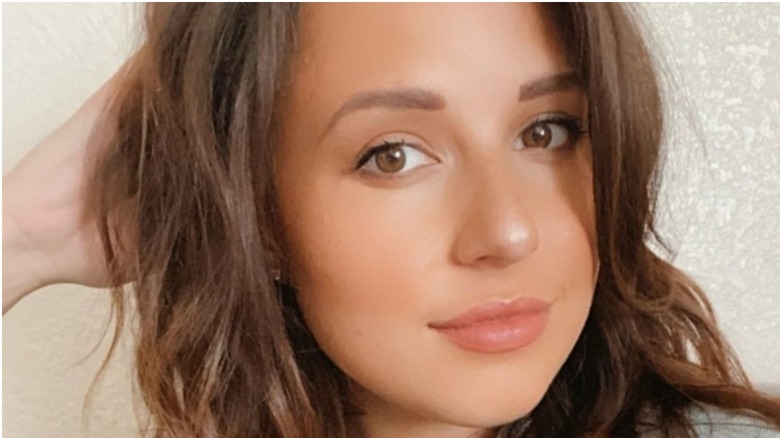 Instagram
Katie Thurston stunned fans this week when she announced that she didn't tell her family about her engagement to Blake Moynes following "The Bachelorette" finale. Katie admitted that her family would be finding out the outcome of her season along with the rest of "Bachelor" nation, per People Magazine. However, the cat's out of the bag now. Thurston says that her family now knows she's engaged. "Yes, they did find out as it was airing and I've already received texts," she told Us Weekly. "Everyone's very supportive and excited and they can't wait to meet him. And I just know he's going to fit in seamlessly."
While Thurston's journey was a bit of a wild ride, the reality star says she's very happy with how everything played out. "I know there are some hot topics that came from episodes, but really the whole season was just about being honest and raw and having real conversations. And I think that's what each and every episode brought on its own topic," she said. "So overall I feel great about how my journey wrapped up."
Now that "The Bachelorette" finale has aired and Thurston and Moynes are free to be seen in public, fans can't help but wonder what's next for the adorable duo.
Katie and Blake are taking time to figure things out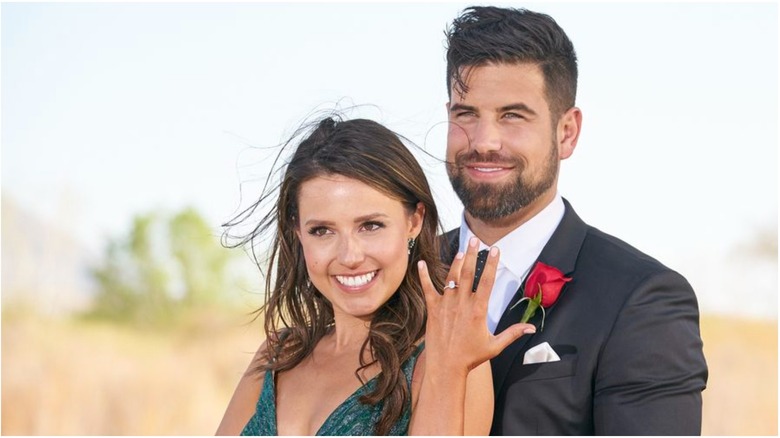 ABC/Craig Sjodin
According to Us Weekly, Katie Thurston and Blake Moynes are just enjoying their blossoming romance. The newly engaged couple doesn't appear to be in a rush to walk down the aisle, and for now, they're simply getting to know each other better and understand each other's lives as they look to eventually tie the knot. Thurston tells the outlet that she and Moynes are currently visiting with his family in Canada. However, they're not ready to make any big decisions about where they'll live in the future. Thurston says that the pair aren't looking "to plant roots" at this time because they currently have the "luxury" to "hop around" and figure out what location works best for them.
"We need to see each other's lifestyles and our passions, our interests, and then try to see where our anchor spot will be, where all those things can kind of align and make sense for both of us," Moynes said of his future plans with Thurston. "We're going to jump around for a bit and experience what works best for us." Meanwhile, it appears that fans will have to keep up with Thurston and Moynes on social media as they navigate their post-"Bachelorette" relationship.