Royal Expert Claims Kate Middleton May Be Supporting Meghan Markle In This Important Way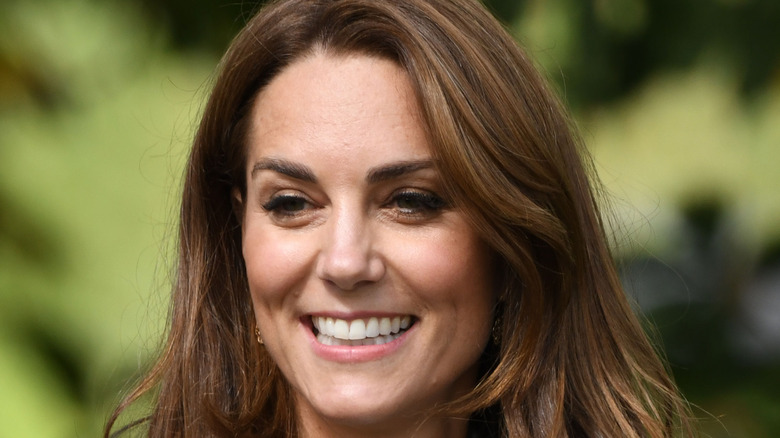 Shutterstock
Their two husbands may not exactly be on speaking terms right now, but royal wives Kate Middleton and Meghan Markle may be willing to help heal the rift between their families. An expert on the royals told Us Weekly that the Duchesses of Cambridge and Sussex share a mutual dedication to service and to women's rights that could lead them to join forces for an important cause.
Meghan recently launched an initiative called 40X40, timed to coincide with her 40th birthday. The project, as she explained, will bring together 40 respected figures "to help kick off a global effort by contributing 40 minutes of mentorship to support women re-entering the workforce." Among the famous names participating are Adele, Stella McCartney, Gloria Steinem, Deepak Chopra, and Dr. Nadine Burke Harris. Kate's name has not been mentioned as of yet, but royal watcher Mikhaila Friel said she shouldn't be counted out. "There might be a reason she couldn't have officially put her name down, but that being said, I don't think that means that we won't see her involved in some capacity," Friel said. 
This could mark an important milestone between the sisters-in-law, who seem to have turned a corner in their relationship. Another source, this one anonymous, also told Us Weekly that the two are "closer than ever" these days. "Meghan and Kate are actually getting along really well and have been in touch more often," the source said.
Another royal relative may be participating in the initiative as well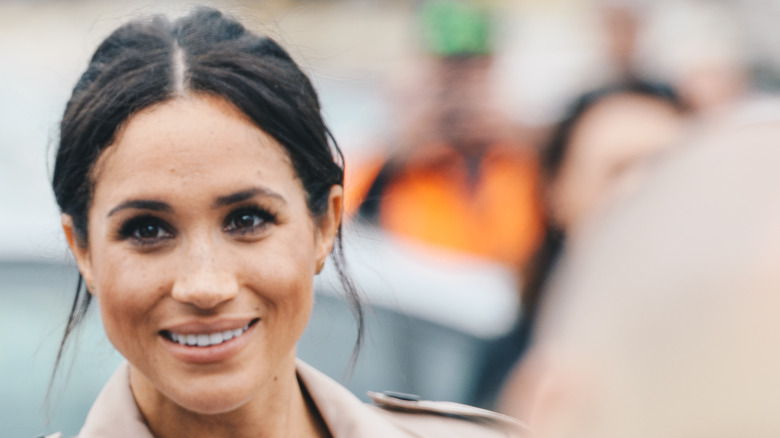 Shutterstock
Princess Eugenie has always had a special bond with Prince Harry, even in the midst of the fallout over the Oprah interview and his other public statements about the royal family. Mikhaila Friel said that the princess has shown support for Meghan Markle's 40X40 initiative by posting about it on her Instagram feed, even though her name wasn't among those publicized in the announcement about the project. This, too, could indicate that Kate Middleton will "show support in her own way down the line," added Friel. 
In addition to their commitment to good works, motherhood could be the bond that connects the royal sisters-in-law. Kate reportedly sent a nice baby gift after the arrival of Lilibet Diana, and has been keeping in touch via text (per Glamour). They seem to have moved on from the incident surrounding the Sussexes' wedding. Meghan told Oprah in the famous interview that a disagreement with Kate over Princess Charlotte's flower-girl dress was twisted by the media to make her sound like a bridezilla. Perhaps now that both of them are the mothers of daughters, they realize now more than ever that they have to be role models for their girls.