2021 Music Festivals You Need To Have On Your Radar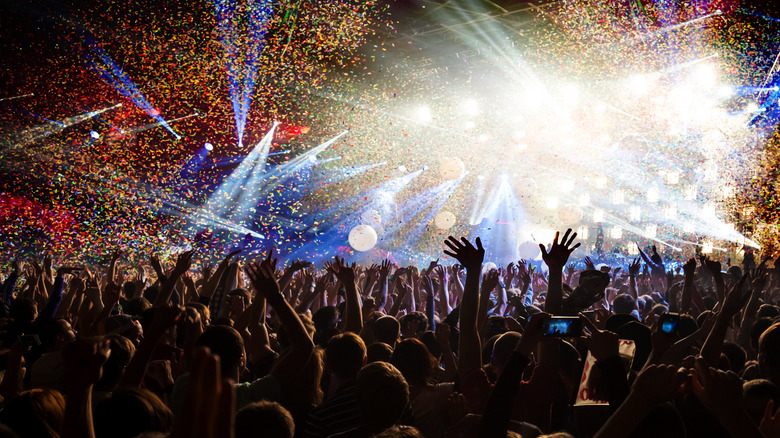 Shutterstock
After grinding to a near-total standstill last year due to the ongoing COVID-19 pandemic, concerts are starting up again in earnest. That means music festivals are back in action!
Just last month, music lovers descended en masse on Chicago, Illinois, for Lollapalooza. Insider estimated the popular festival hosted roughly 100,000 attendees on each of its four days. Performers from the lineup on the event's website spanned a variety of genres and generations and included the likes of Post Malone, Miley Cyrus, Megan Thee Stallion, and Journey. Basically, it looked like an absolute must-see event.
If you're a fan of live music, the outdoors, and new adventures, then it goes without saying that a music festival or two should be on your bucket list. And you're in luck because there are plenty in store for the remainder of 2021.
Coachella, arguably one of the most notable events of its sort, was postponed until 2022 due to concerns about the pandemic (via Instagram). After canceling the 2020 festival as well, it's safe to assume next year's event will go all out. Considering you'll have to wait a bit to travel to Indio, California's iconic Empire Polo Club, there are some other upcoming options that may be a better fit for your music taste and interests. 
The most popular music festivals still to come in 2021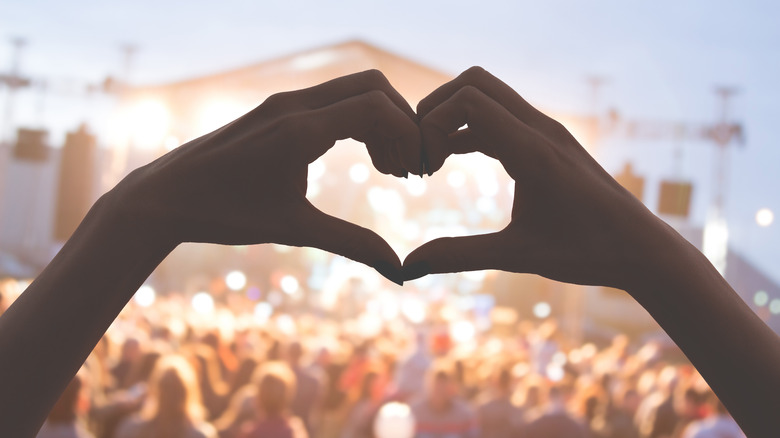 Shutterstock
Pitchfork put together a list of the hottest music festivals taking place this year. One of the most popular still to come is Bonnaroo in early September. Hosted in Manchester, Tennessee, the festival will celebrate its 20th anniversary with headlining performances from the Foo Fighters, Lizzo, and Tyler, The Creator. 
Early September is a happening time. The same weekend as Bonnaroo, Justin Bieber, Lil Baby, Doja Cat, and more will take over Made In America in Philadelphia. The festival boasts an impressive lineup and an equally impressive curator: JAY-Z. Meanwhile, Billie Eilish, A$AP Rocky, J Balvin, and Post Malone will close out September by headlining Governors Ball in New York City.
Of course, the list includes Pitchfork's very own music festival, which features Phoebe Bridgers and Erykah Badu. If you want to attend a show outside the United States, you could check out Fuji Rock Festival in Japan. Pitchfork noted that the event has hosted the likes of Sia and Kendrick Lamar in the past but will focus on domestic acts this year. Another option is Parklife in the United Kingdom. 
If you're still not seeing the perfect fit, maybe check out Music Festival Wizard. The website considers your genre, size, and location preferences to help you search a database of events and find one you're guaranteed to love.
Will the pandemic affect 2021 music festivals?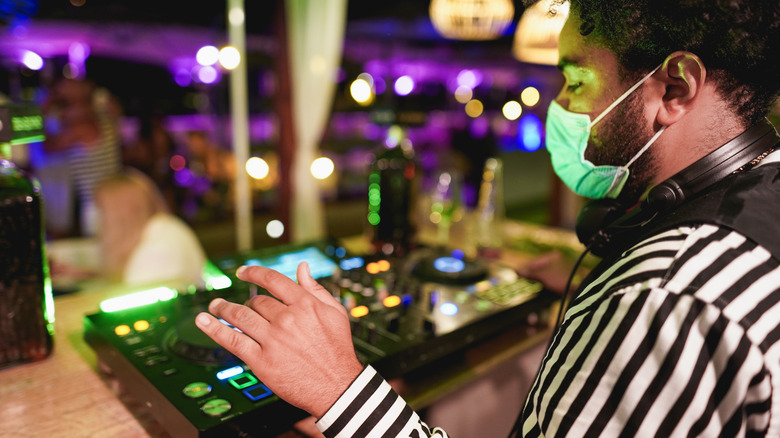 Shutterstock
Although live music is back in a big way, some have expressed reservations while the pandemic rages on. For example, rock legend Stevie Nicks recently pulled out of several upcoming festival dates. She explained the decision in a statement on Instagram: "These are challenging times with challenging decisions that have to be made," she wrote. "I want everyone to be safe and healthy and rising Covid cases should be of concern to all of us." The "Edge Of Seventeen" icon added that she was vaccinated but wanted to be cautious. "Because singing and performing have been my whole life, my primary goal is to keep healthy so I can continue singing for the next decade or longer."
The Cleveland Clinic issued some guidance on concerts and festivals and recommended that even vaccinated individuals should continue to be cautious. "With outdoor shows, I would do your best to be socially distanced," infectious disease expert Donald Dumford III said. "It's much safer to be in an outdoor location than an indoor location. But I worry with the new variant that even the outdoor locations are at risk."
Because of the uncertain times, attendees should expect the unexpected. For example, organizers at Bonnaroo are mandating proof of vaccination or a recent negative Covid test to attend (via NPR). However, as long as attendees take some precautions and are ready to adapt, they should be able to enjoy festivals with minimized risk.