The Truth About Purslane Extract, The New Super Ingredient In Anti-Aging Skincare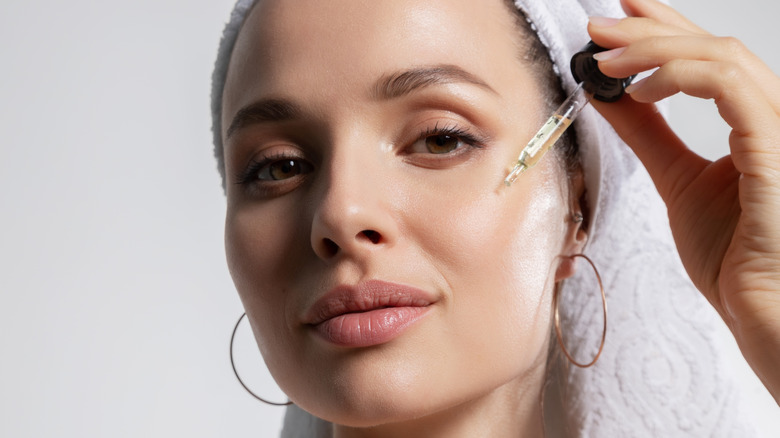 Shutterstock
It can be hard to keep up with the current "it product" in skincare. Just when you think that you know it all and you're fluent in the language of vitamin C and hyaluronic acid, another ingredient becomes the talk of the skincare community. As exhausting as it can be to try to keep up, these products do have merit. If you're not in on the latest trend, here's the truth about purslane extract, the new super ingredient in anti-aging skincare. 
First of all, what is purslane extract? At its most basic, purslane extract is a compound that derives from the succulent Portulaca oleracea. This extract has been found in numerous studies to have powerful antioxidant benefits, per Byrdie. Plus, purslane extract is known to help heal wounds, calm and hydrate skin, and have anti-aging properties. Within this simple extract are numerous vitamins and fatty acids that help the skin, including dietary minerals, omega-3, omega-6 fatty acids, and ascorbic acid. For this reason, it can be found in many skincare products that target aging skin. Read on to find out if purslane extract is right for you. 
What you need to know about purslane extract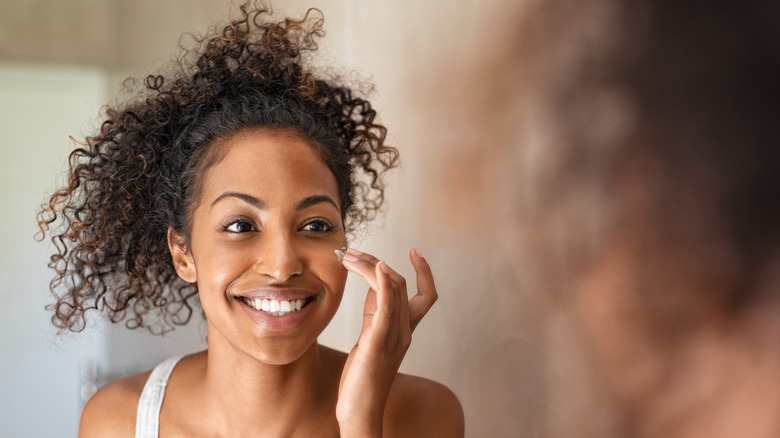 Shutterstock
Barbara Sturm, founder of German brand Molecular Cosmetics, was among the first to work with purslane extract in skincare — and she has been singing its praises ever since. "I came across purslane when I was formulating my MC1 blood plasma cream, and working with scientists from the universities of Pittsburgh, Miami and Harvard, who had been studying the beneficial effects of topical and oral purslane," she told The National News. "Purslane is packed with nutrients and anti-aging compounds, which have dramatic anti-inflammatory, anti-oxidative, astringent, and wound-healing properties, which accelerate the healing of damaged skin."
Sturn isn't the only researcher to see a holy grail in purslane extract. Dermatologist Dr. Kristina Collins, MD, FAAD has described the extract as "a real superfood sleeper." She told Byrdie that the extract is "loaded with more omega fatty acids than fish oil and more vitamins than our healthiest veggies." She added, "It has a great source of skin-beneficial minerals like potassium, magnesium, calcium, and phosphorus."
Here's what you need to know before seeking out purslane-infused products. According to Byrdie, the product is safe to use, even if you have sensitive skin, up to twice a day in combination with nearly any product. If you're looking for an accessible anti-aging extract that comes jam-packed with benefits and powerful ingredients, consider scanning your skincare products' labels and finding something with this excellent addition.