Mayim Bialik Shares How She Really Feels About Her New Role On Jeopardy!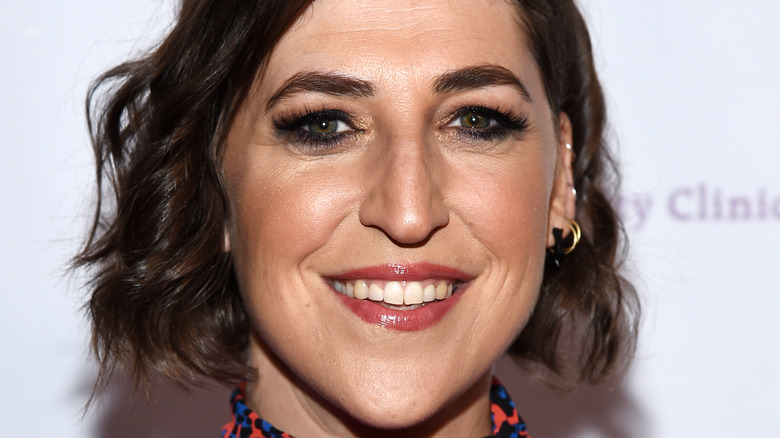 Amanda Edwards/Getty Images
Ever since the death of Alex Trebek last fall, "Jeopardy!" fans have declared that no one person could possibly replace him. They were right: After bringing on a series of guest hosts, the show producers announced that two people will be hosting the popular game show. The first name had already been dropped a few days earlier: Mike Richards, the show's current executive producer. The second name came as a surprise to fans: Mayim Bialik, best known for her roles in "The Big Bang Theory" and "Call Me Kat."
Bialik shared her feelings about her new job in a tweet she posted right after Sony Television Pictures made the news official. "IT'S TRUE!!!" she wrote. "Been waiting a long time to tell you all. Really really honored and astounded and excited for this — it's beyond anything I ever imagined could happen." She elaborated in the show's official press release: "I couldn't be more thrilled to join the Jeopardy! family. What started out with my 15-year-old repeating a rumor from Instagram that I should guest host the show has turned into one of the most exciting and surreal opportunities of my life!" (via Jeopardy!). 
She went on to post reactions to the flurry of social media activity that followed, including the fact that she became a trending topic on Twitter and that The New York Times used both of her professional titles. "Thanks @nytimes for the neuroscientist call out!" she tweeted. "I think my neuro training best prepared me for the job!"
Bialik explained why hosting is such an honor for her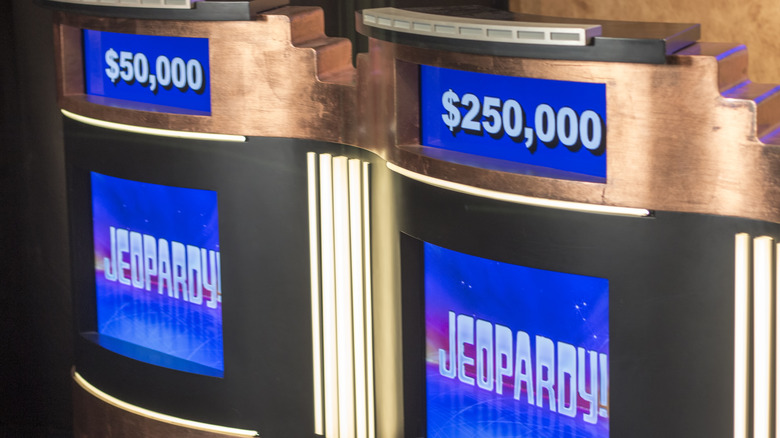 Shutterstock
You might think that being tapped to read answers to nervous trivia-buff contestants wouldn't be such a big deal for a woman with a Ph.D. in neuroscience and a batch of Emmy nominations to her credit. But for Mayim Bialik, it truly is an unexpected honor. On a video she posted to her social media account, Bialik described herself as being "super freaked out about it, and very, very thrilled." She then went on to explain that her maternal grandparents fled persecution in Eastern Europe and had to make a new life in a country where they didn't speak the language. The emotion on Bialik's face was unmistakable as she reflected on being an immigrants' granddaughter hosting an iconic American show.
Fans offered their congratulations: "Congratulations Mayim. I, too, am sooo happy for you. My #1 choice and it's AWESOME to have a woman hosting! Now you and Kamala have something in common," wrote one. Another echoed: "So excited ... What a role model for young women to show them being intelligent is ok." 
Others, though, were disappointed about Bialik's actual role on the show. Richards will be the permanent host for the regular syndicated show (the one you see on your local channels in the evening), while Bialik will take over for extra episodes such as primetime shows and tournaments featuring teens, college students, and other special contestants. We're happy for her regardless!