The Truth About Sugar Waxing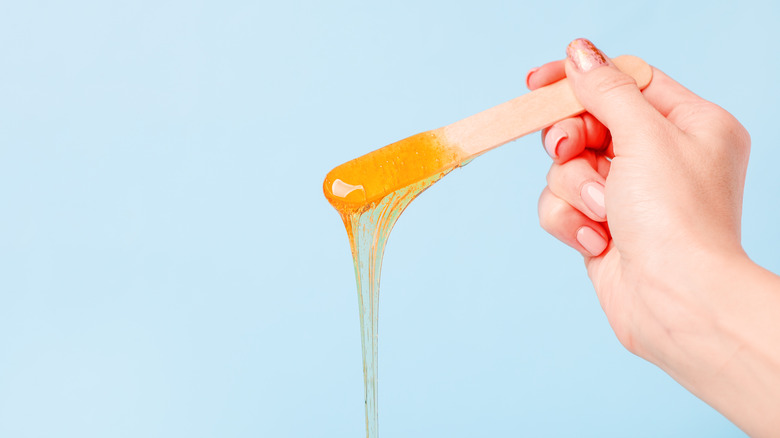 Shutterstock
If you're a person that opts to get rid of your body hair, then you know it's one of the unavoidable misfortunes of summer. Despite the various options that exist for removing body hair, there doesn't appear to be any single foolproof method that isn't either time-consuming, expensive, ineffective, or painful. That being said, there are most certainly options that are superior to others, with shaving, waxing, and laser treatments being amongst the most common and accessible options. However, there's a hair removal option that you might not have ever heard of, but thanks to TikTok, it's quickly becoming all the rage. 
Removing body hair is probably no one's favorite activity, but sugar waxing might help the process become a little less unpleasant. Whether you're looking to remove hair from your legs, underarms, or bikini zone, you might want to give this option a try so you can fully live out that hot girl summer whenever it rolls around.
Here's what sugar waxing entails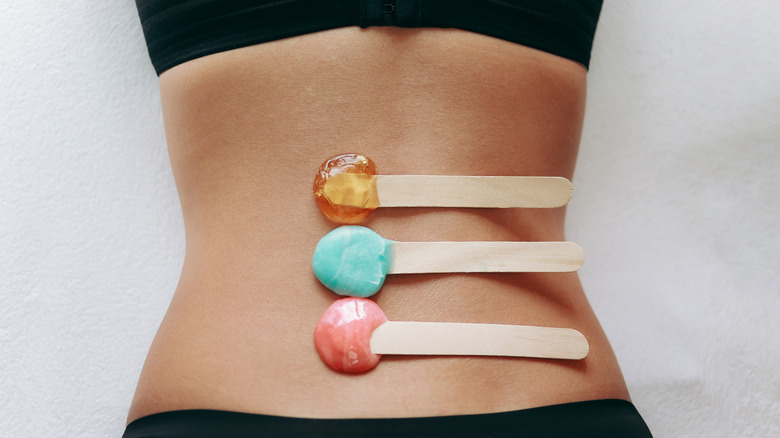 Shutterstock
While it might be unknown to you, sugar waxing, otherwise known as sugaring, has actually been around for quite some time — some even believe it might have been discovered by the ancient Egyptians, per Spa & Beauty Today.
The treatment starts off with a mixture of sugar, water, and lemon, which together creates a hard, candy-like substance that when heated together is very effective at removing hair. According to Refinery29, "The sugar paste is applied to the skin at a lukewarm temperature and folded against the natural grain of the hair. Then, to remove the hair, the paste is pulled away from the skin directly, in the opposite direction in which it was applied — now with the grain — and with that, it removes the hair in the natural direction of growth."
The process is relatively similar to regular waxing but is said to be more effective as it leaves the skin hair-free for up to a month. Another major difference is that while traditional waxing moves against the grain, sugar waxing moves with it. This is why many people find sugar waxing to be less painful (via Healthline).
Sugar waxing is a relatively gentle method of removing hair, so Byrdie confirms that it can be used anywhere on that body that you'd normally wax, such as the underarms, legs, and bikini zone. So next time you're baking and find yourself with some leftover ingredients, why not give sugar waxing a try?