Of All Of Billy Porter's Looks - This Stands Above The Rest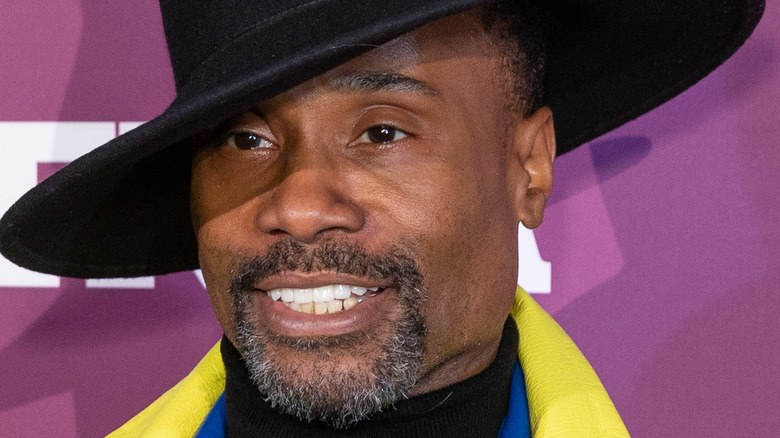 Shutterstock
Billy Porter is a fashion icon. The star of FX's series, "Pose," has been serving high fashion looks at every event and award show for the last several years. What makes Porter's looks so iconic is the way he breaks gender norms every chance he gets. His fashion statements challenge the expectations about how male celebrities are supposed to present themselves at big-ticket events.
Porter opened up about his style choices to InStyle, saying, "I used to get frustrated that women could wear whatever they wanted and men had to show up in the same penguin suit. The reason why women wearing pants is considered okay by society's standards is because it comes from the patriarchy." He continued, "The patriarchy is male, so suits are strong, and anything feminine is weak. I was sick of that discussion, and I knew my platform allowed me to challenge it."
Due to his desire to shift the way men are allowed to dress, he has worn several eye-catching garments. However, out of all the incredible looks he has given us, one stands above the rest. Here's why. 
Billy Porter's 2019 Oscars look stands above the rest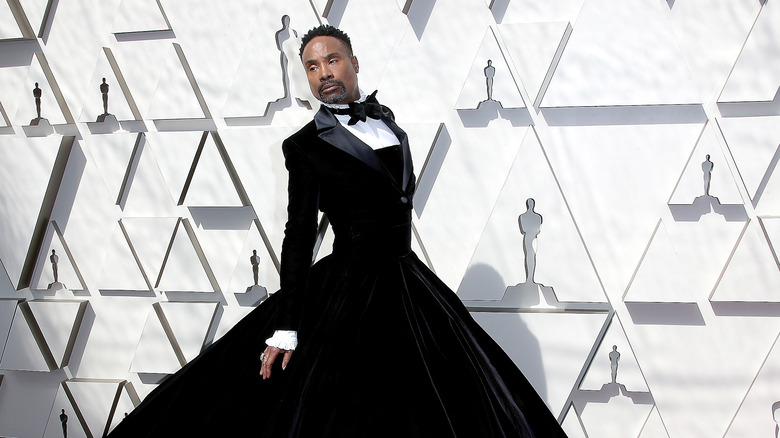 Dan Macmedan/Getty Images
While Porter has been winning the red carpet at award shows for years now, there is one particular look that caught everyone's attention. In 2019, the actor showed up at the 2019 Oscars red carpet in a tuxedo dress designed by Christian Siriano, per Harper's Bazaar. This took the standard garment men are supposed to wear to award shows and flipped it on its head. He was able to showcase both a feminine and masculine look for the world to see.
Porter told Vogue about the process of creating the tuxedo dress. "We wanted to play between the masculine and the feminine. This look was interesting because it's not drag. I'm not a drag queen, I'm a man in a dress. He came up with a tux on the top, and a ballgown that bursts out at the bottom."
Porter was determined to shift the idea of what men can wear on the red carpet that night. Ultimately, he wants to change the world's definition of gendered clothing. He told Variety, "I think that we as artists ... have the power to change the molecular structure of people's hearts and minds and change the world. That dress changed the world."