Melissa Gorga And Joe Gorga's Relationship Timeline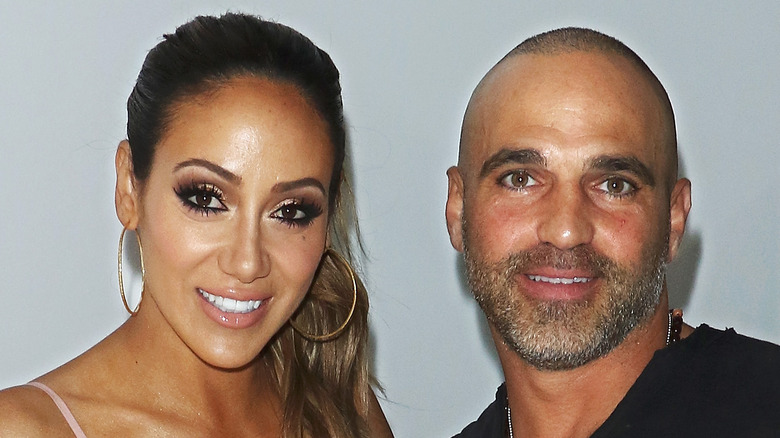 Jim Spellman/Getty Images
We may receive a commission on purchases made from links.
Melissa and Joe Gorga have been a "Real Housewives of New Jersey" staple ever since they joined the hit reality series back in 2011, and over the years, viewers have witnessed some of the many ups and downs of their 17-year marriage. But, how did the "RHONJ" stars first get together and what is the couple's relationship timeline? Here's everything you need to know. 
According to Us Weekly, the Gorga's walked down the aisle together back in 2004, and just one year later, the pair welcomed their first child, daughter Antonia. Three years later, in 2007, Melissa gave birth to their second child, son Gino, and in 2010, the Gorgas welcome their third child, Joey. 
Speaking to Bravo's "The Daily Dish" in June 2020, Joe opened up about what fatherhood has taught him, explaining, "I have learned that I am actually a great dad and my whole life revolves around my children. Everything I do is to benefit them and my wife."
Melissa and Joe Gorga have endured rough patches in their marriage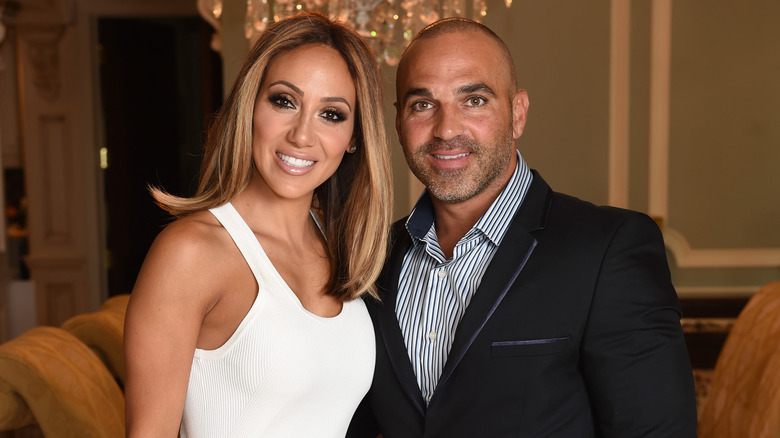 Dave Kotinsky/Getty Images
Throughout their many years appearing on Bravo's "The Real Housewives of New Jersey," the couple have had endured many ups and downs together, including the Gorgas' highly-publicized falling out with Joe's sister and former brother-in-law, Teresa and Joe Giudice. In addition to family woes, the pair also found themselves at the center of various cheating rumors, which the Gorgas both later denied (via Us Weekly).
In 2014, Melissa penned her very own book centered around her marriage to Joe, titled "Love Italian Style: The Secrets of My Hot and Happy Marriage." And, five years later in 2019, the couple celebrated their 15th wedding anniversary. 
According to Page Six, one of the biggest hurdles in their marriage so far is Melissa's desire to become more independent from Joe, especially after the opening of her very own New Jersey boutique. Speaking previously on "The Real Housewives of New Jersey," Melissa told viewers in a confessional, "I don't want to die unhappy ... I wanna feel fulfilled. Not just as a mom. And I've never seen Joe fight so hard against something that I want."
Opening up further about the issues in her marriage, Melissa explained to Page Six in February 2021 that she and Joe "went through a rough, like year-and-a-half" before the coronavirus pandemic hit. "We're fighting for our marriage and we're fighting to keep it strong. And it's not easy. It's really not easy," she told the publication.