Inside Lorde And Jack Antonoff's Relationship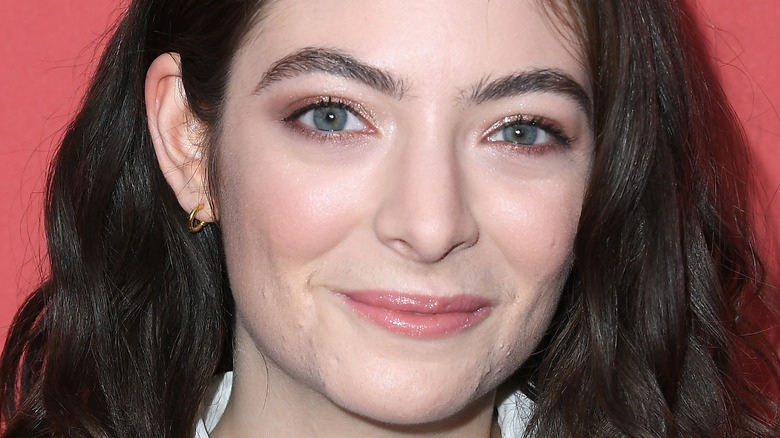 Steve Granitz/Getty Images
Is singer, songwriter, producer and all-around music behemoth Jack Antonoff best known for his music project Bleachers, his role in the indie pop band fun. or his work with numerous other huge industry names like Taylor Swift? Either way, it's hard to avoid the powerhouse's name at the moment — you'd be forgiven for thinking he's everywhere.
Over the last few years, one of the artists he has been working particularly closely with is none other than Lorde. The New Zealand singer-songwriter got Antonoff on board for her second album, 2017's "Melodrama," and he's continued working with her since, with her upcoming third album, "Solar Power," also set to be produced by the Bleachers frontman (via Complex). Their close working relationship and evident friendship have previously set tongues wagging with speculation over a potential romance, but is there any truth in that? Here's what's really going on with their relationship. 
They're good friends and continue to work together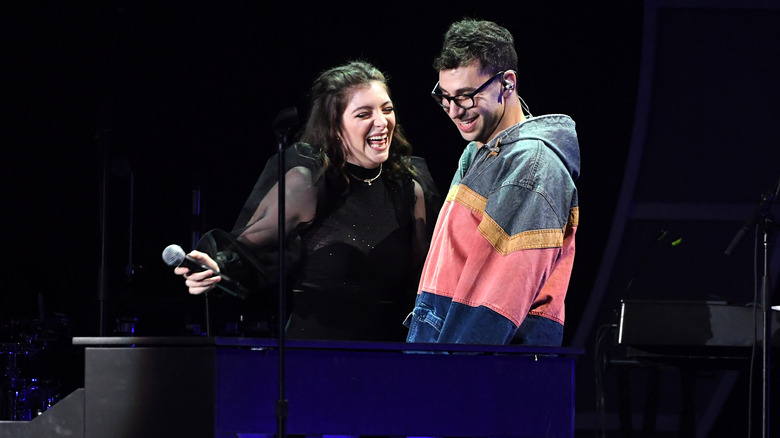 Kevin Winter/Getty Images
Back in 2018, fans were interested to know whether the two were dating, and one in particular thought they'd uncovered the answer. Per Mashable, someone went to the trouble of creating a PowerPoint presentation supposedly proving that "Melodrama" was inspired by their relationship, and that they'd been in one since 2016. Despite putting together something of a compelling case, the two aren't dating, and both denied the claims that same year.
According to Spin, Jack Antonoff took to Twitter that same year to announce that he resented "having the most important friendships and working relationships in my life reduced to dumb hetero normative gossip," while Lorde confirmed in an Instagram Live that though the pair are friends, they are not dating (via NME). It was after Antonoff split from ex-girlfriend Lena Dunham, formerly a close friend of Lorde, that speculation intensified, but while Lorde and Lena reportedly no longer speak, it's not because there was any romance in the air (via Grazia). 
For Antonoff's part, he's currently dating model and photographer Carlotta Kohl while maintaining platonic relationships with the likes of Lorde, Lana Del Rey, and Taylor Swift (via Nylon) so we can all just sit back and enjoy the music.