Meet Simon Luckinbill, Lucille Ball And Desi Arnaz's Grandson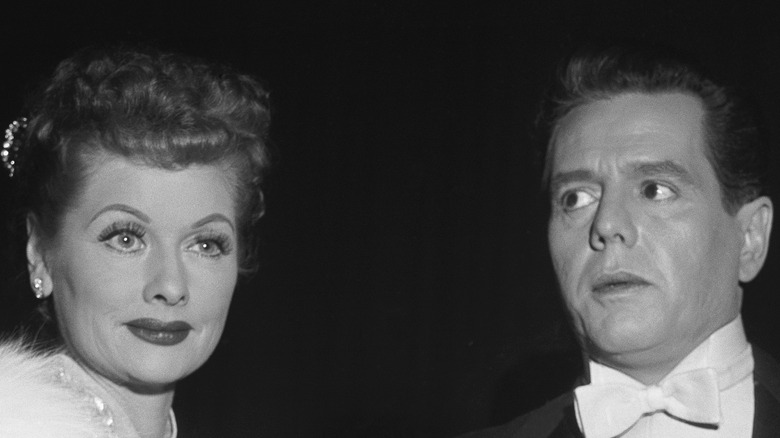 Michael Ochs Archives/Getty Images
Imagine boasting not only Lucille Ball and Desi Arnaz as grandparents, but Lucie Arnaz and Laurence Luckinbill as a mom and dad and Desi Arnaz Jr. as your uncle. For Simon Luckinbill, it's a reality — his family tree really is chock-full of acting royalty. 
Of course, we know Lucille and Desi from CBS' iconic 1950s sitcom "I Love Lucy" (via Britannica), while their daughter Lucie has enjoyed a rich career in musical theatre as well as taking on the occasional role in TV and film (via IMDb). Meanwhile, dad Laurence is known in particular for his one-man biographical shows focusing on former U.S. presidents Theodore Roosevelt and Lyndon B. Johnson, as well as author Ernest Hemingway and attorney Clarence Darrow (via IMDb).
With so many famous relatives, it would be easy for Simon to find it difficult to live up to them — and their achievements. However, he's enjoyed success in his own right, despite perhaps not being in the limelight as much as his family. What do we know about him? Let's take a closer look at Lucille Ball and Desi Arnaz's grandson.
Simon Luckinbill is an artist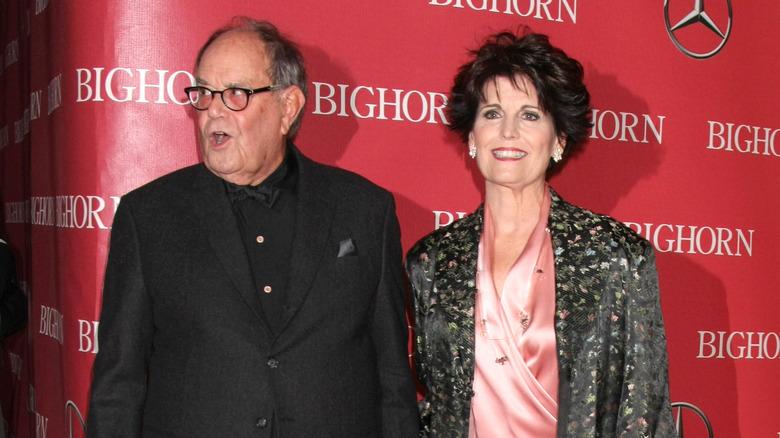 Shutterstock
Simon Luckinbill was born in 1980 to Lucie Arnaz and Laurence Luckinbill and has three siblings and two step-siblings. Like his parents and grandparents, he's a pretty creative guy, but unlike them, he focuses on art. Luckinbill is a fairly successful artist and clearly doesn't rest on his famous contacts when it comes to progressing in his career (via Web of Bio). Born in Los Angeles but raised in New York, he kept his options open as a young man. "After studying music, drums, percussion, poetry and nutrition, I found I had a passion for using color, texture, and a hint of fantasy to express myself," he told Coachella Valley Weekly about his decision to start making art.
Continuing to describe his work, he revealed that "I draw inspiration from many sources: music, nature, vision quests, and, as a Christian, of course, God. These are my source materials ... My work has, primarily, been acrylic on canvas. Although there is no substitute for original art, I enjoy mixing mediums."
Luckinbill seems to be the type of artist who wants to keep more f the focus on his art, rather than himself. He has no publicly viewable social media profiles and is rarely photographed, making this celebrity offspring a bit of an enigma.