The Truth About Kesha's Sexuality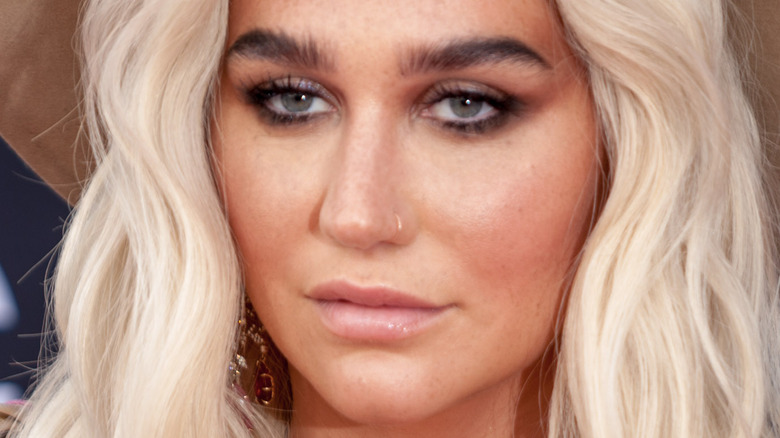 Shutterstock
Singer, songwriter, and actor Kesha quickly rose to fame as a pop sensation after she released her song "Tik Tok" in 2009. The song peaked at No.14 on Billboard's Top 100 chart. During the beginning of her career, Kesha released numerous catchy, upbeat, party songs like "We R Who We R' and "Your Love is My Drug." Her free-spirited music mixed with her care-free attitude was well-received among fans, but they wanted to know more about the Los Angeles native — specifically about her sexuality. 
Kesha has seemingly never been afraid to share her true self with the world and certainly never backed down while speaking about her sexuality. In a 2020 interview with Attitude, the singer explained that discovering her sexuality was a natural process that she'd always been open about. "I never hid [my bisexuality] from anybody. I never had a moment of feeling I had to come out about it. It was always there," she said. "I think I had a conversation with a gay magazine in the US and they just asked me, 'Oh, are you bisexual?' and I was like, 'Obviously.'"
Kesha also opened up about her sexual preference affects her dating life. Keep scrolling to learn more about the truth behind Kesha's sexuality.   
Kesha is attracted to one's soul over the outside appearance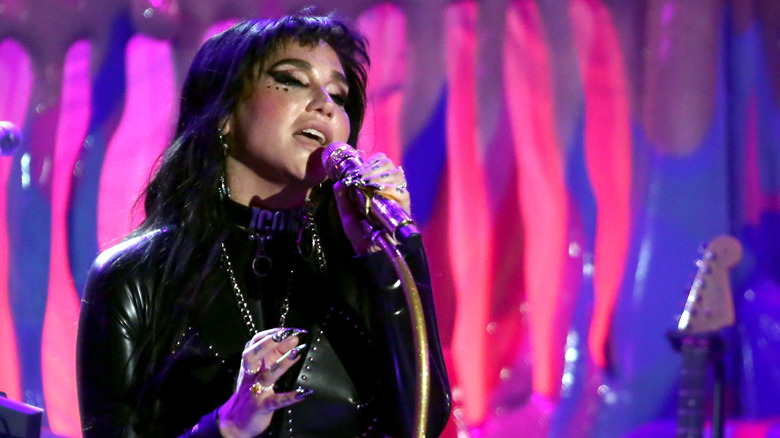 Tommaso Boddi/Getty Images
For Kesha, attraction is more profound than just looks or gender. "I have always been attracted to the soul behind a person's eyes," she told Attitude. "It has never occurred to me to care about a specific gender, or how someone is identifying, to make me wonder about whether or not I'm attracted to them."
In 2008, Kesha made a debut in Katy Perry's music video for her pop hit, "I Kissed a Girl." Since she first arrived on the music scene, the "Praying" singer has been romantically linked to numerous A-lists celebrities. While talking with Attitude, Kesha admitted to dating women in her past. However, she's been with her boyfriend, Brad Ashenfelter, for over six years. She also gushed about how understanding Ashenfelter is of her sexuality.
"You know, I'll call him and be like, 'I had fun tonight, I met a sweet girl, and we had a really good time.' And he'll say, 'Cool babe, I love you.' It's so nice," she said. "He understands that me being attracted to a woman has nothing to do with my attraction for him." 
Kesha is also an outspoken supporter of and advocate for the LGBTQ community. In Vevo's "Why I Vote" series, she explained that she votes to help those who are vulnerable. "Using your voice and your truth and standing up and talking about what you believe in and voting is your power," she said. "You need to utilize that."