The Real Reason Andy Dick Said No To A Job On SNL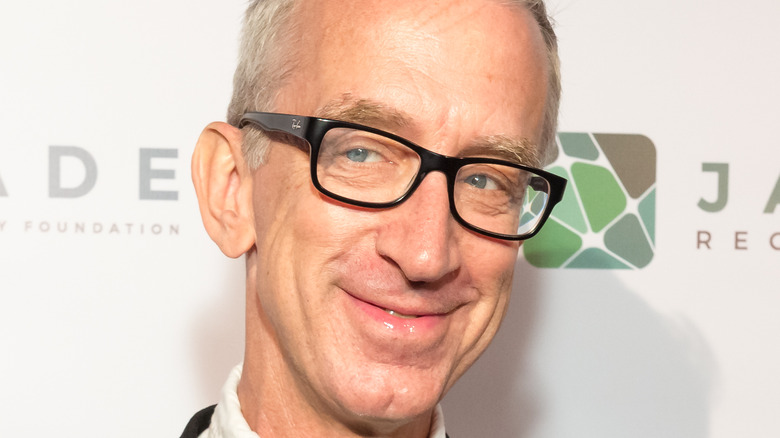 Greg Doherty/Getty Images
Andy Dick has had ups and downs in Hollywood. The comedian has been battling addiction, has been hit with a long list of legal woes that include alleged groping, and was recently arrested for assault with a deadly weapon (per Page Six).
But before those challenges, Dick was asked to join one of the longest-running shows in television history: "Saturday Night Live" (SNL) (via Britannica). Joining the cast of a hit series that has  launched many comedians' careers, is the dream of many up-and-coming writers and performers. However, the show's reputation for being stressful and demanding on the cast caused some comedians to say no when asked to join the "SNL" team per The Guardian.
Mindy Kaling, "Schitt's Creek" actress Catherine O'Hara, and Amy Sedaris of "Strangers with Candy" fame were a few of those comedians who turned down an offer to join the cast of "SNL" (via The Things).
Andy Dick was one of those actors who turned down an invite to be on "SNL". Mental Floss reports that during an interview with Laughspin, Dick recalled how he turned down the once-in-a-lifetime opportunity due to a lack of confidence. "Early on in my career they just asked me if I wanted to do 'Saturday Night Live'. Literally, they were just offering it to me. I said no because I had just come off 'The Ben Stiller Show,' but the truth of the matter is I was afraid I would not be able to do a few characters every week."
Andy Dick would say yes to SNL now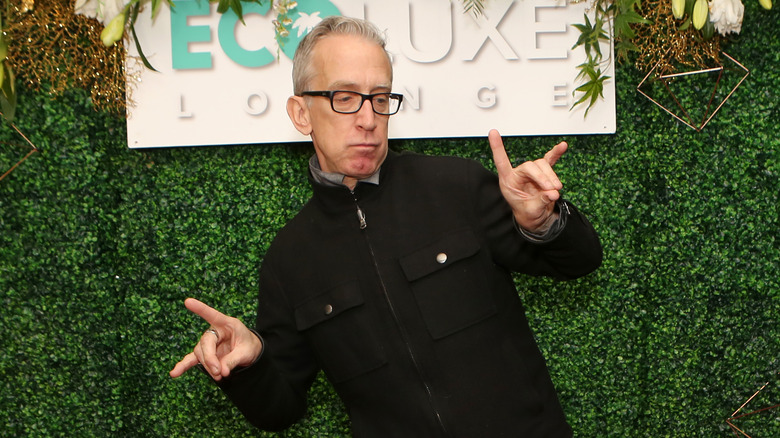 Tasia Wells/Getty Images
It's safe to say that Andy Dick's confidence level has increased over the years as the entertainer's storied career saw him working with popular celebrities such as Pauly Shore in "Pauly Shore is Dead," Winona Ryder and Ethan Hawke in "Reality Bites," and many more, according to IMDb.
So it's not surprising to hear the host of the "ADICKTED" podcast would not hesitate to say yes if he was offered a spot on "SNL." Mental Floss reports in an interview with Laughspin, Dick explained that he had the confidence to take on the challenges of playing different characters on the show. He said, "I didn't have the confidence that I do now ... I can do it now. But I'm 45 years old. What's the point? I'm too old for that club, anyway. They wouldn't have me — unless they start a Saturday Night Live: Seniors; Saturday Night Dead."
The "Sharknado" actor may have to pass on signing on to any big projects for the time being given his current legal situation.