The Best Hair Styles To Make Thinning Hair Look Full Of Volume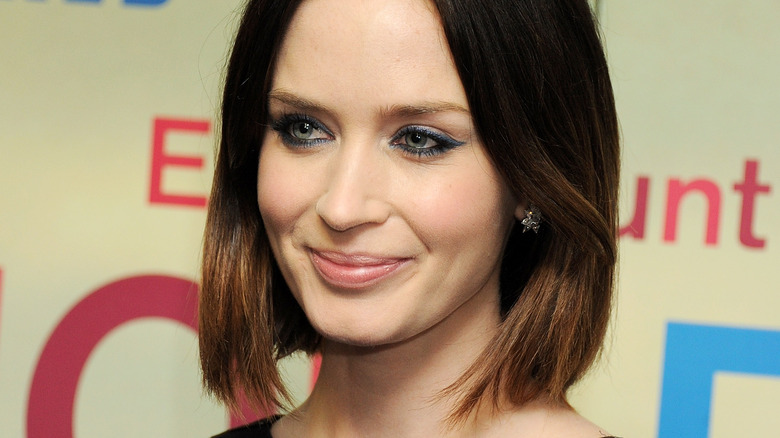 Dave M. Benett/Getty Images
It's a fact of life: some people are born with thinner hair than others. Those with fine hair may have advantages like having a mane that's easier to straighten, but when it comes to volume, it can be difficult to achieve the look you want. Luckily, a simple trip to the salon can make a big difference when it comes to thickening your mane.
According to Allure, a sharp bob haircut can do wonders for thin hair that falls flat. "All the hair that is at the bottom gets cut off so it will have the most density and look super chic," hairstylist Jennifer Yepez told the outlet. However, make sure your stylist "never use a razor unless it's a straight edge and never use[s] any thinning shears."
By keeping things short, your hair won't be weighed down by your ends — helping you get the volume you need. The outlet suggests adding a volumizing spray or mousse at the root and brushing it through to reveal a tousled, full look. Furthermore, an angled bob can provide even more definition. Ask your stylist to cut your locks at a slight angle towards your face to keep things looking volumized. "The rule is, the thinner the hair, the shorter and blunter it should be cut," hair stylist, Lisa Weller, explains. "The blunt ends create an illusion of weight and fullness."
Thinner hair should generally be kept short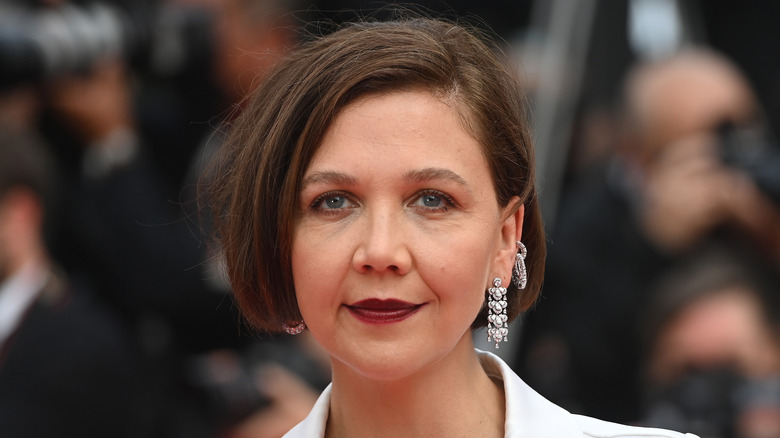 Kate Green/Getty Images
Long, thin hair can result in loads of tangles and a flat lay across your scalp. By removing the weight from the lower part of your mane, your hair is free to expand; not to mention, it's much easier to style. Nearly every style that compliments thin hair involves a blunt cut at the ends. Byrdie offers a variety of blunt cuts for those with thin hair to choose from — ear-length lobs, shoulder-length cuts and more. But, you can also add layers if you're looking for more definition.
The outlet explains that light layers can gently frame the face while volumizing your tresses. A lob with slight layers can give your look more mobility, just make sure to avoid chopping off too much. Lastly, the ends should still be straight instead of feathered to avoid a flat look.
As for night-out styles, a classic half-up, half-down option helps to provide lift for your strands without a trip to the salon. Byrdie recommends tying a bun or ponytail about halfway up your head. Start by spraying volumizing product at your root and blow-drying your strands away from your scalp. When tying the bun, tease your hair first before you pull it back, the outlet recommends.
Between getting your ends cut at a blunt angle and finding a few techniques to frame your face, your thin locks can look thicker in no time — no extensions required.