The Heartbreaking Death Of Sherlock's Una Stubbs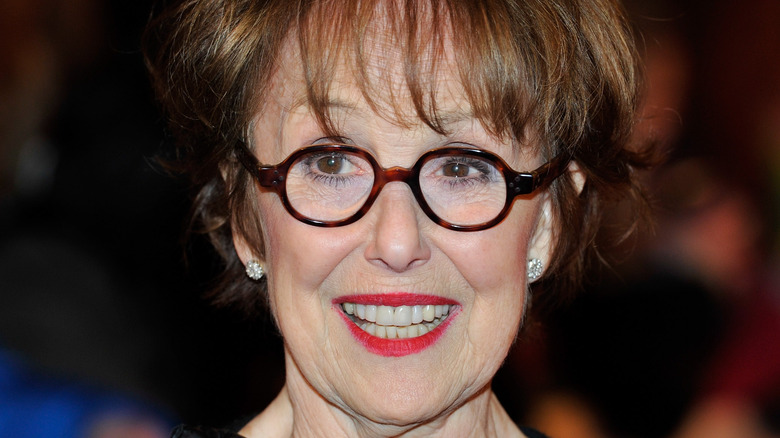 Dave M. Benett/Getty Images
Una Stubbs was a legendary British actress. She played pivotal roles on several popular television shows in England and was beloved by her peers. She got her start on film, starring in Cliff Richards' "Summer Holiday" in the 1960s (per BBC). After her breakout film role, she would go on to star in the sitcom "Till Death Do Us Part."
Stubbs' career spanned decades. She would have roles in shows like "Eastenders," "Worzel Gummidge," and "The Worst Witch." However, it was her role on the hit show "Sherlock" that was a fan favorite. Her character, Mrs. Hudson, was the landlady of the infamous 221B Baker St. address (per The Hollywood Reporter). In fact, she was practically a motherly character to Benedict Cumberbatch's Sherlock. As it turns out, her relationship with the actor on screen was inspired by her real-life relationship with Cumberbatch. She had acted with his mother, Wanda Ventham, throughout her career. She first met Cumberbatch long before he took the role. He was just four years old when he was introduced to Stubbs through his mother.
With this, it saddened millions when it was reported that the acting legend passed away on August 12 at the age of 84.
Una is remembered for her talent and career longevity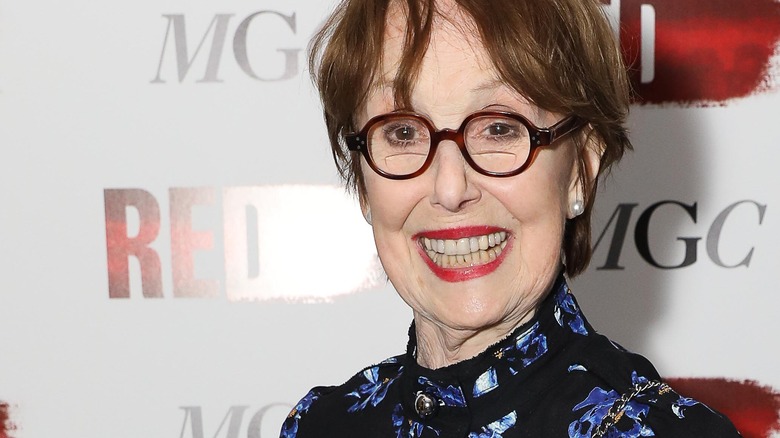 David M. Benett/Getty Images
Una Stubbs passed away at the age of 84. Her sons, Joe and Christian Henson and Jason Gilmore released a statement to BBC that read, "Mum passed away quietly today with her family around her, in Edinburgh. We ask for privacy and understanding at this most difficult and sad of times." The details of her passing have been kept private at the request of her family.
The news spread through the acting community and celebrities took to Twitter to share kind words about Stubbs. Sherlock's Matt Gatiss gushed about his co-star with this tweet: "It was one of the great joys of my life to work so closely with and to adore Una Stubbs. She was a wonderful, wonderful woman and a great and serenely graceful actor. Mischief was in her blood. We were so blessed that she became our imperishable Mrs Hudson. Goodbye, darling."
Actress Floella Benjamin shared, "#UnaStubbs was not only a great actress but a delightful person too. I remember appearing on her team in 'Give Us a Clue' and she made my mum, who I took to the recording feel very special. I'll be eternally grateful to her for that. May she rest in peace."