The Internet Is Cheering The Latest Development On Britney Spears And Her Conservatorship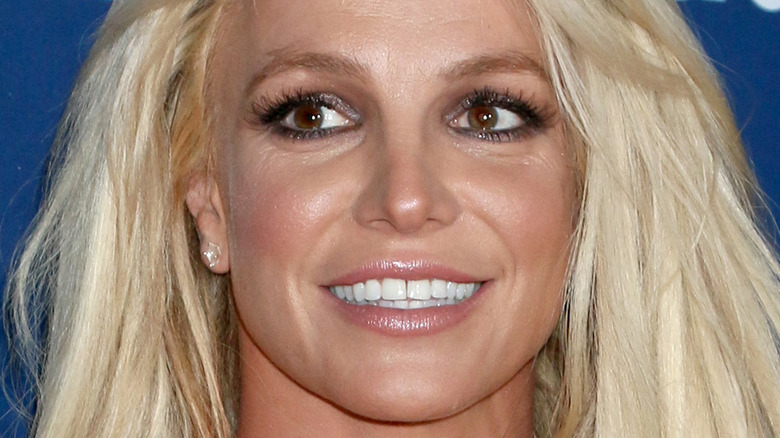 Shutterstock
For the last few months, it seemed as though the whole world had become invested in the fate of singer Britney Spears, particularly after we all found out the heartbreaking details of her 13-year conservatorship. Now it seems Britney is one step closer to freedom, after her father Jamie Spears went to court, saying that he was ready to give up his role as his daughter's conservator. But while he said he would cooperate with the court, he did not say when he would actually step down from the role (via Variety). 
In his court filing, the singer's father said that he "does not believe that a public battle with his daughter over his continuing service as her conservator would be in her best interests. So even though he must contest this unjustified Petition for his removal, Mr. Spears intends to work with the Court and his daughter's new attorney to prepare for an orderly transition to a new conservator."
Even though no timelines have been announced for her father's removal, Britney Spears' attorney Mathew Rosengart called the move "a major victory for Britney Spears and another step toward justice."
Britney Spears' father allegedly earned millions from her work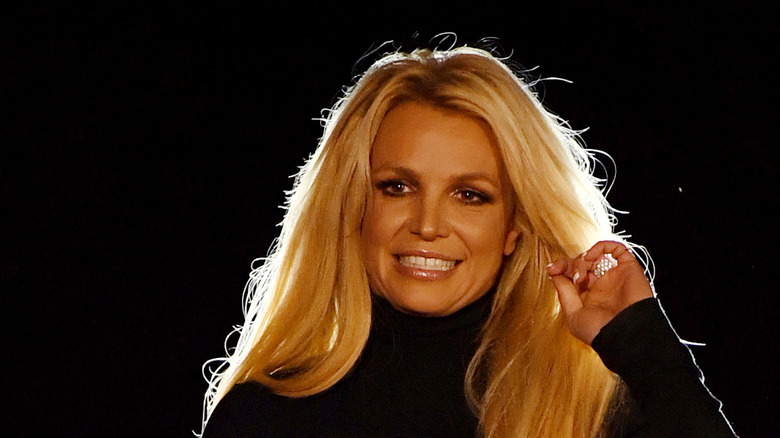 Ethan Miller/Getty Images
NPR reports that the announcement that Jamie Spears would finally step aside came about three weeks after Britney Spears asked to drop her father as her conservator. Rosengart noted that "serious questions abound concerning Mr. Spears's potential misconduct, including conflicts of interest, conservatorship abuse and the evident dissipation of Ms. Spears's fortune," particularly since it looks as though he had made a lot of money off his daughter. 
Rosengart says the elder Spears took as much as 1.5% of gross revenues and sales of merchandise from Britney's Las Vegas residency — which comes to about $2.1 million. He also took a 2.95% commission out of her 2011 Femme Fatale tour, and that amounted to $500,000. He even pays himself $16,000 a month, plus $2,000 for office expenses (his daughter apparently is only paid $14,000 per month). All this, even though her father is neither her agent nor her manager. 
Although Jamie Spears will step aside, Rosengart says he has no intention of ending legal action against him, telling NPR that "We look forward to continuing our vigorous investigation into the conduct of Mr. Spears, and others, over the past 13 years, while he reaped millions of dollars from his daughter's estate, and I look forward to taking Mr. Spears's sworn deposition in the near future."
The internet greeted the news with caution and joy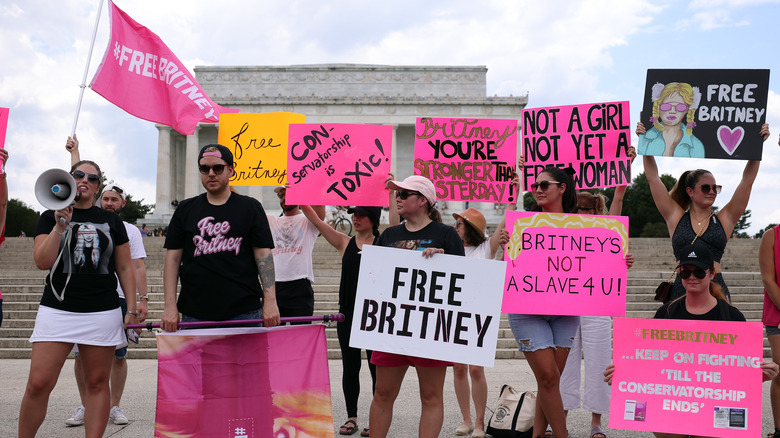 Kevin Dietsch/Getty Images
Eagle-eyed Internet users jumped on the fact that the ordeal wasn't over for Britney yet because as one Twitter user pointed out, "Wait. It says her father INTENDS to step down. It's not done yet. Is an officer of the court watching Jamie Spears over his shoulder? He can do whatever he wants while no one's looking. And when people find about how he sabotages her in the meantime, [it'll] be too late."
There was one Twitter user that sided with Britney Spears' father, raising the point that "Nobody has heard his side of story." And there were others that said it was not enough that he was stepping down because the arrangement had to be canceled altogether. "The conservatorship needs to be dissolved — If a bunch of new vampires start draining @britneyspears w/half of the old ones what good is it? #RecallJudgePenny it looks like a lot of people are covering their tracks but not enough to let go of her money," another tweeted.
Still, there were those that felt there was a reason to celebrate. "One step closer ... ONE STEP CLOSER! GIVE HER NEW ATTORNEY A RAISE!" a Britney fan tweeted. "Britney is free? BRITNEY IS FREE!! I've got goosebumps! Best news of the year," wrote another Twitter user.