Here's What Daryl Sabara Looks Like Today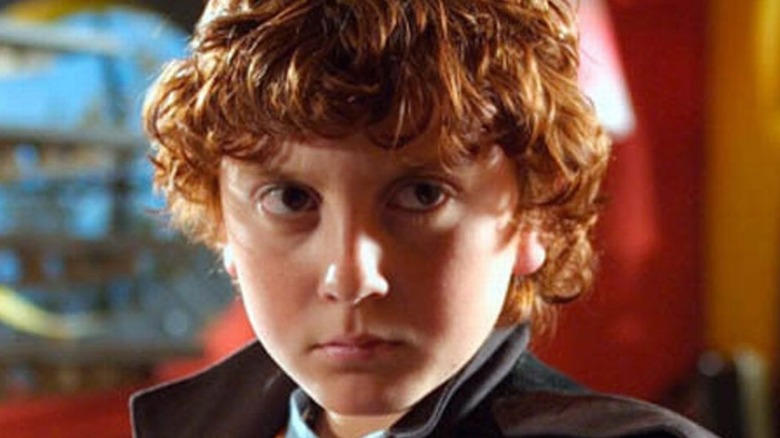 Dimension Films
When Robert Rodriguez's beloved franchise-starter "Spy Kids" was released in 2001, it introduced the world to a couple of pint-sized stars-in-the-making, in the form of co-leads Daryl Sabara and Alexa Vega. However, the fluffy-haired youngster who brought young Juni Cortez to life was no newcomer, having made his onscreen debut all the way back in 1992, appearing in several episodes of "Murphy Brown" (via IMDb). Several other TV roles separated Sabara from what would become his breakout. 
Juni grew up in the "Spy Kids" sequels, while the actor who portrayed him popped up in the likes of "Friends," "Ben 10," and even Rob Zombie's "Halloween," where his character had the distinction of being the first victim of a new-age Michael Myers (via Instagram). Evidently, Sabara was always destined for stardom. 
And, aside from making his mark on a variety of different movies and TV shows, the actor has become a father and settled down with an even more famous wife you'll definitely recognize.
Juni from 'Spy Kids' is all grown up with a pop star wife
As The Sun notes, former child star Daryl Sabara, most well-known for playing Juni in the "Spy Kids" franchise, is all grown up and married to none other than Meghan Trainor. The unlikely couple starting dating in July 2016, after being introduced by mutual friend Chloe Grace Moretz, and got engaged on Trainor's 24th birthday, in 2017. 
Exactly a year later, while celebrating the pop star turning 25, they tied the knot in front of 100 family and friends in the garden of their L.A. mansion. Their baby boy, Riley, was born on Feb. 8, 2021. "@meghan_trainor you are my forever Valentine and I'm so beyond grateful for you bringing our son into the world," the ecstatic new father wrote on Instagram at the time. 
As Today notes, the little boy bears a striking resemblance to Sabara — more so as he gets bigger and, hopefully, becomes a redhead, too. The "All About That Bass" hitmaker had a difficult birthing experience: Riley was immediately sent to the neonatal intensive care unit and put on a feeding tube after being delivered by C-section. "It was definitely a rough start. But we're so lucky we got to bring him home after five days," Trainor admitted. Now, though, they're one little happy family.