How Golden Girls Was A Show Ahead Of Its Time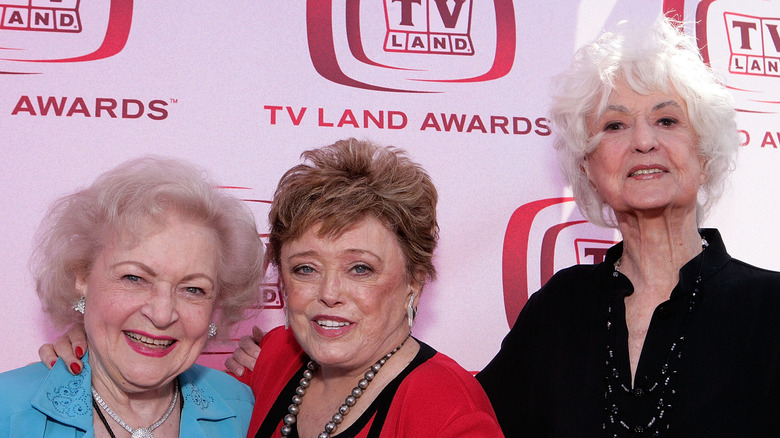 Todd Williamson/Getty Images
"The Golden Girls" was a show about so much more than four older women living in Florida. In fact, the mature and vivacious women were living out the best years of their lives, still in the workforce, still dating, and still looking for love in all the wrong places — while commiserating over a good slice of cheesecake. Indeed, "The Golden Girls" was ahead of its time in many ways during its seven-year run on NBC, from 1985 to 1992 (via IMDb), tackling subjects you wouldn't often see on a Saturday night half-hour sitcom.
The show's premise was simple. Three mature, single, working women in Florida share a luxury Florida home. In the first season, one of those women, Dorothy, played by Beatrice Arthur, moves her mother in with them as well after her senior home burned down. Sophia, played by Estelle Getty, becomes one of the girls, and a sitcom was born (via CBR.com).
'The Golden Girls' may have been a sitcom meant for our times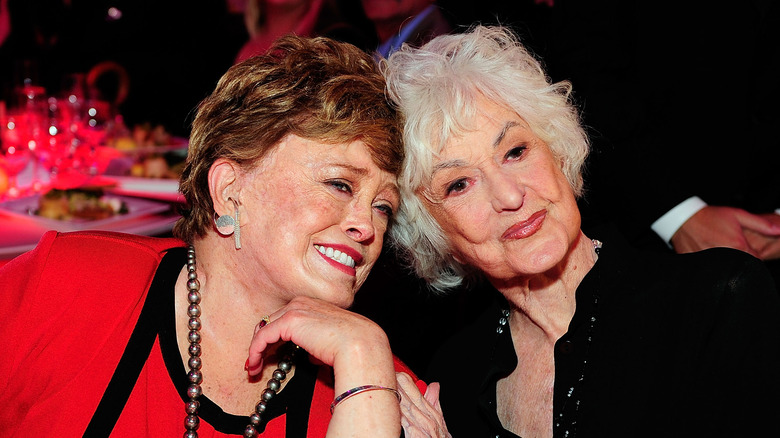 Charley Gallay/Getty Images
"The Golden Girls" never shied away from tackling gay rights and started doing so very early on. In Season 2, Dorothy's friend visits, reveals she is a lesbian, and then falls for Rose, played by Betty White. However, Rose did not return her feelings. We also met Blanche's brother in Seasons 4 and 6. He comes out in his first appearance, and then Rue McClanahan's Blanche has to accept him marrying a man in the sixth season (via USA Today).
The sitcom also tackled HIV and AIDS stigmas when Rose learned she may have contracted it from a blood transfusion years earlier. When she awaits the test results, Rose asks Blanche why such a thing would happen to a good person like her, and Blanche says it all when she explains: "AIDS is not a bad person's disease, Rose. It is not God punishing people for their sins."
The sensitive topic of addiction comes up, once again with Rose, as she is forced to admit she has been addicted to painkillers prescribed decades ago for a back injury. Of all the characters, it's surprising that the sweet Rose is the addict, and it takes her time to confront and get over the addiction, again putting "The Golden Girls" way ahead of its time.
More social topics tackled by 'The Golden Girls'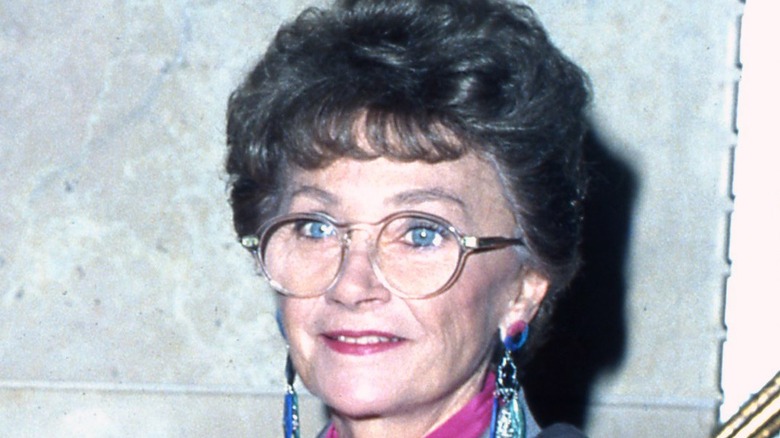 Donaldson Collection/Getty Images
Bea Arthur's Dorothy was a substitute teacher who was constantly working, and, in one episode, a young Mario Lopez appears as one of Dorothy's teen students in danger of being deported after she secretly enters his essay on what it means to be an American in an essay contest.
Finally, "The Golden Girls" tackled the topic of suicide when Martha, one of Sophia's friends, told her she planned to end her own life and wanted Sophia there with her when she did it. The episode also dealt with the fears we have as we grow older. Martha felt she may have nothing left as age crept up, and Sophia was the one to talk her out of it and show her what she has to live for (via USA Today).
Through all of these moments, the show's theme — true friendship — shined through, making the words, "Thank you for being a friend," all the more meaningful.