How Hilaria Baldwin Really Feels About Alec's Ex Kim Basinger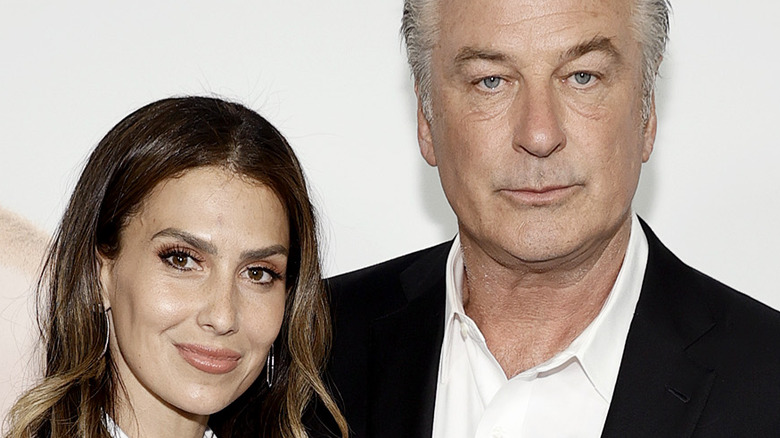 Jamie Mccarthy/Getty Images
Through all his decades as a Hollywood star, Alec Baldwin has only been married twice. His first wife was actress Kim Basinger and that union produced one daughter, Ireland, who is now an adult. His second marriage to Hilaria Baldwin, a yoga instructor and wellness expert who owns a chain of Manhattan yoga studios (via The Famous People) who gave him six more children, has been going strong for nearly a decade as of this writing (via People).
In the 1980s and '90s, Basinger was a bonafide Hollywood old-school blonde bombshell, winning roles that oozed sex appeal. Her marriage to Baldwin from 1993 to 2002 made them a celebrity 'It' couple during the years they were wed. Basinger even earned a Golden Globe Award and an Oscar for her work in "LA Confidential." 
She stopped making headlines years ago when she opted for a more quiet life away from the limelight after she and Baldwin divorced (via The Things.com), while Hilaria continues making headlines with her large family and frequent new additions. But how do the two mothers of Badlwin's children actually get along?
Hilaria opens up about how she feels about Kim and her stepdaughter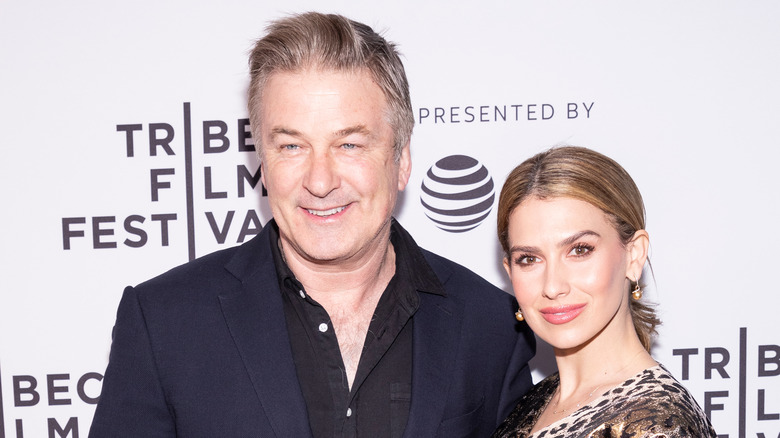 Shutterstock
It's not often when the current wife of both celebrities and non-celebrities alike sing an ex-wife's praises but that's exactly what Hilaria Baldwin did in 2018, addressing critics who claimed she never speaks about her stepdaughter. Hilaria took to Instagram to clear things up, showing how much she loves and respects Ireland Baldwin. 
"When I met Ireland, I said to Alec: if she is not ok with our relationship, I cannot go further. Family is first and she needed to be ok with me. We have never had a fight or a bad moment," she wrote. She also explained why she doesn't always address the blended family situation.
"I rarely address being a stepmom, but it is part of our family. I always want to deal with it with such care ... So often you hear horror stories about evil stepparents and I wanted to make sure I did right by the family I was stepping into when I married Alec," Hilaria posted. "I love my stepdaughter as much as I love my biological children and I become a mommy lioness when I see comments that insinuate otherwise."
She continued, "Having a stepchild is a delicate matter. Especially one who is grown. I think my relationship with her has been so successful because I never tried to step in as her mommy. She has a good mother, who I have tremendous respect for."
Kim shows how well she gets along with Alec and his family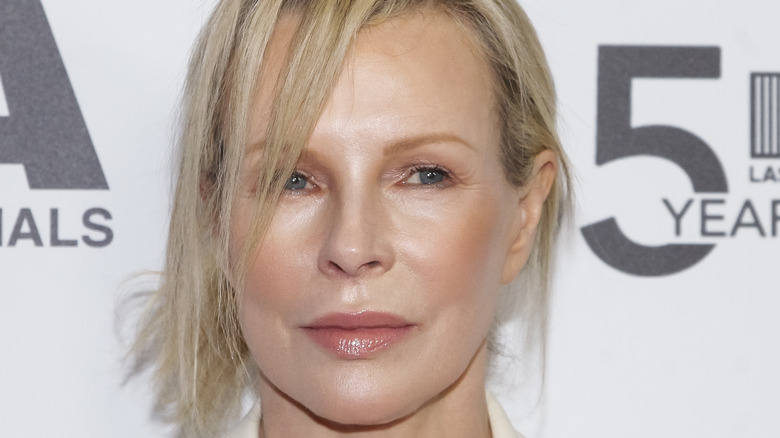 Tibrina Hobson/Getty Images
In May of 2021, Alec Baldwin himself took to social media, posting a photo of himself lounging on a soft and comfy couch with three of his adorable little boys. Alec and Hilaria Baldwin have five sons together and two daughters, including two infants, one born by surrogate in early 2021 just months after Hilaria had given birth a sixth time (via People). 
On his Instagram post, Alec wrote, "I can't wait to get back to this couch with this old gang of mine," indicating the photo wasn't brand new. Basinger saw the photo and had to chime in with just a short quip. "So cute...... them I mean," she commented, following her words with sweet emojis, including flowers, hearts, and rainbows," per Today.
It looks like one big happy family for the Baldwins and their house full of adorable young children, and Basinger and her daughter Ireland are definitely a part of that family.