Inside Hilaria Baldwin's Relationship With Ireland Baldwin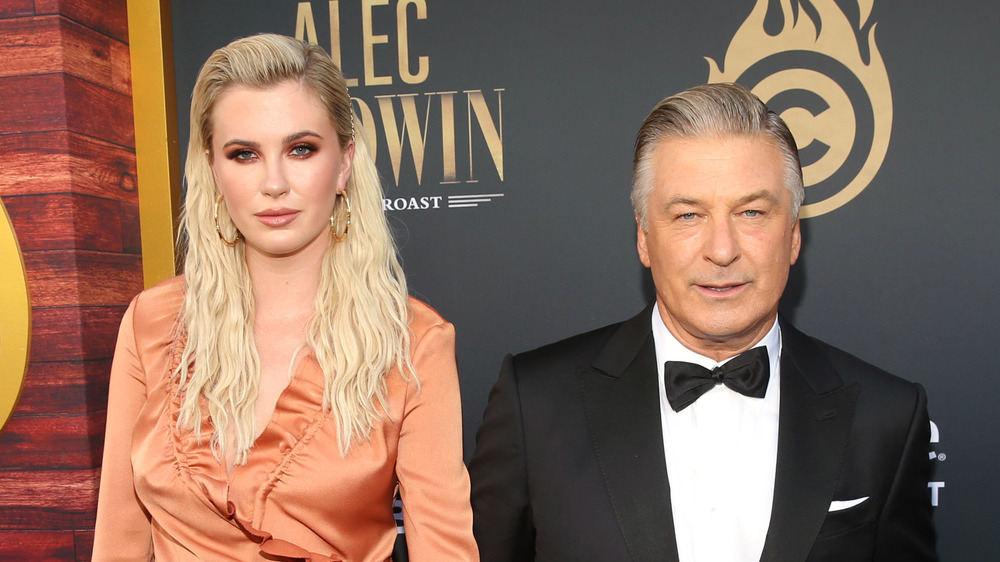 Jesse Grant/Getty Images
As if the Hilaria Baldwin controversy could get any more public, her stepdaughter has recently come to her defense. Ireland Baldwin, daughter of actor Alec Baldwin and Kim Basinger, took to her Instagram stories to help squash rumors circulating about her stepmother. "It's so pathetic that anyone would wanna play detective, and dig that deep into someone's life that they don't know, don't know anything about, how they were raised, who they were actually raised by. It's just kinda sad and pathetic," she said (via Page Six)
Ireland continued, "It's the holidays, and people are depressed, people are going through a lot," she said. "I know I'm going through a lot, personally. And the last thing we really need to do is start s*** and gossip about something that is so, so stupid. And about somebody that nobody really even knows."
Since her stepmom, Hilaria Baldwin, was accused of exaggerating her Spanish connection and accent, Ireland has shown her support and even shared that she left Los Angeles. The 25-year-old said that she moved away from the city "with the intention of escaping the public eye," Today reports.
Ireland Baldwin came to Hilaria's defense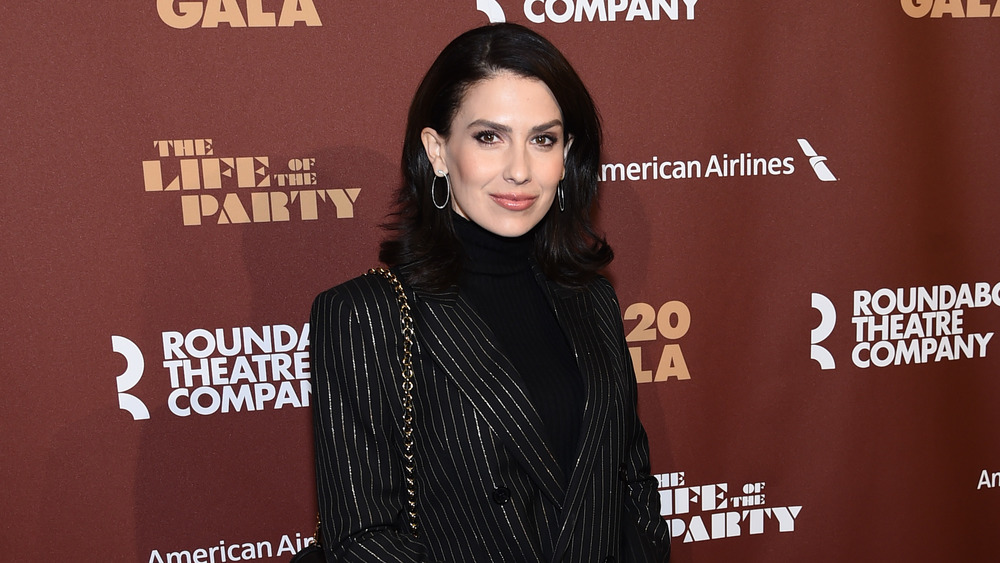 Jamie Mccarthy/Getty Images
In light of all the rumors swirling around Hilaria and her Spanish decent, Ireland has stepped up to share her thoughts, and even has left town because of it. Earlier this week, she took to Instagram to share a long post about her departure from LA, saying, "Stories come out about my family members that often times are fabricated or blown out of proportion" (via Today)
She continued, "I've spent so much time getting worked up and upset seeing people dig into my parent's divorce and relationship history, into my past having visited a mental rehabilitation facility, and so many PRIVATE ordeals made public."
Family seems to be number one to Ireland Baldwin, including matters with her stepmother, who she appears to be rather close with. Prior to her post, Baldwin shared about her relationship with Hilaria, saying, "I have a great relationship with her. And she could be a really malicious, terrible, horrible human who tears people down, but she isn't. Hilaria is a wonderful mother who takes great care of her kids, and she takes great care of my dad" (via Page Six). 
"Like I mentioned yesterday, I do love my step mom very much. I think she's a strong, kind, and a caring human being," she said in her latest Instagram post. "Without saying anything further on all of this, I think it is her business and not my own to discuss her family background and answer your questions."