The Truth About Anti-Aging Facials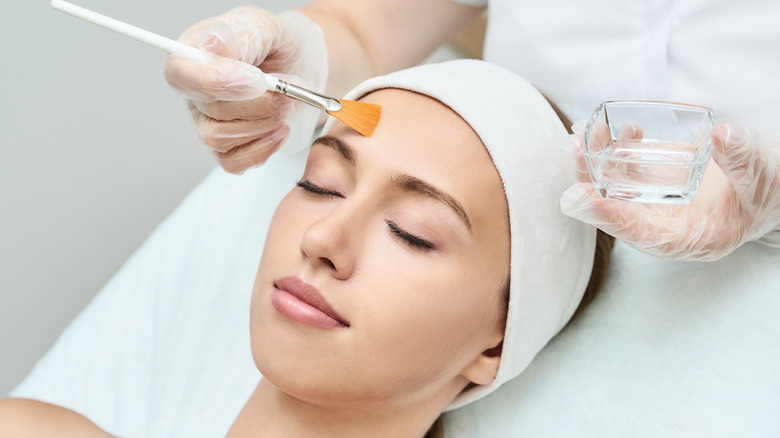 Shutterstock
Many women want to combat aging, and it is no secret that skincare routines and regular facials can be helpful with slowing down the aging process. In fact, anti-aging facials have grown in popularity over the last several years. According to Spa Finder, anti-aging facials are beneficial to those looking to battle wrinkles while rejuvenating their skin. It is completely normal for skin to begin to look dull as we age, and anti-aging facials can help bring some life back into tired skin.
Anti-aging facials use a variety of techniques to rejuvenate aging skin. Some of those techniques include exfoliation, cleansing, and masking, per Derm Collective. There are different kinds of facials available as well. Some enlist the help of light therapy, while others rely on microdermabrasion. Some use collagen to assist with plumping the skin, and others use hydrating products. 
No matter what your skin needs, there is an anti-aging facial on the market for you. Keep scrolling to learn the truth about anti-aging facials.
This is what an anti-aging facial consists of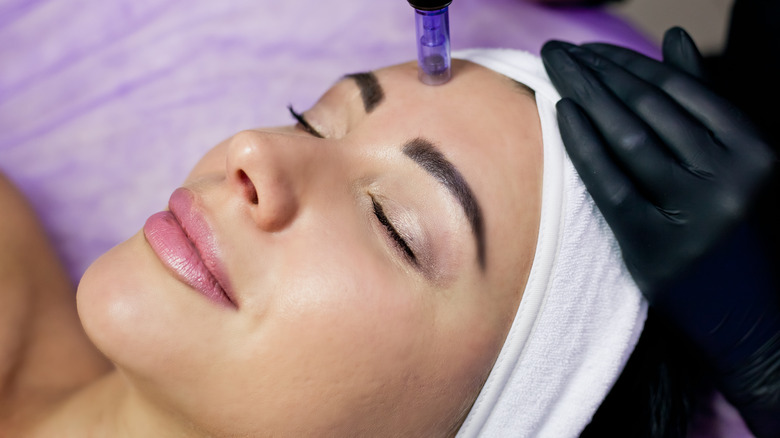 Shutterstock
Anti-aging facials combine different aspects of skincare to help battle the aging process, according to Derm Collective. They help your skin by improving its thickness, enhancing its elasticity, and bringing back vibrance. 
When getting an anti-aging facial, you can expect your skin to be cleansed before the esthetician begins using an exfoliant. Depending on what your skin needs, the exfoliant may be chemical or mechanical. According to Derm Collective, "mechanical exfoliation uses abrasive materials such as cloths, brushes, or crystals to scrape off skin cells, while chemical exfoliation breaks down intracellular glue with the help of chemicals." Any blemishes will be extracted before a mask, serum, or cream aimed at helping aging skin is applied. After that, your esthetician may use a light treatment or massage your face.
Skin ages — that's life. There are many products out there marketed toward reversing the aging process. If you are looking to invest in something that will be truly beneficial to your skin, an anti-aging facial is a great place to start, as professional treatments are more likely to be effective than remedies tried at home.