Ashley Tisdale's Home Is Absolutely Gorgeous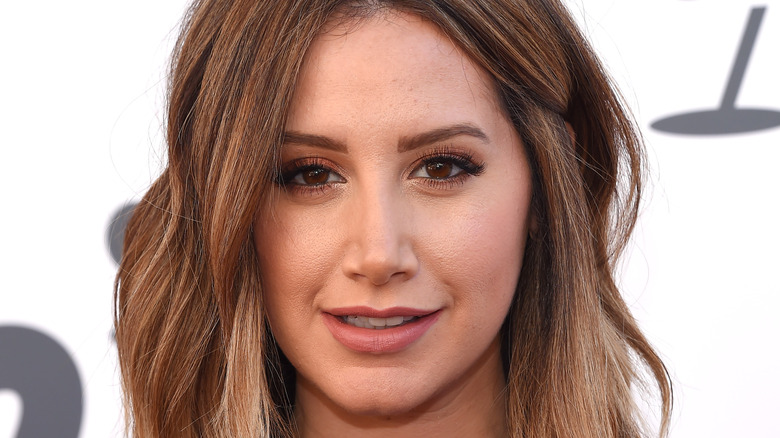 Shutterstock
Ashley Tisdale might not grace the silver screen as often as she used to, but that doesn't mean the former Disney Channel star has slowed down. Since her 2006 role as Sharpay in the iconic Disney Channel original movie "High School Musical," Tisdale has tried her hand at many things, including launching a production company, creating her own line of cosmetics, and starting a new career as a singer-songwriter.
But Tisdale isn't just a career woman – she's also a wife. In 2014, she tied the knot with musician Christopher French, the frontman of indie group Annie Automatic, in a small private ceremony in Santa Barbara. French and Tisdale, who have been together since 2011, welcomed their first child, Jupiter Iris French, in March 2021 (via People).
Though Tisdale had what she described as a "physically exhausting pregnancy," she has settled nicely into her new role as a mom (via Us Magazine). On her first Mother's Day, Tisdale shared photos of Jupiter's face for the first time, writing, "Mothers you are truly goddesses and single moms you are my superheroes. The past six weeks have been such a blessing. Jupiter, you are everything and more."
Ashley and her family live in a stunning 1930s colonial home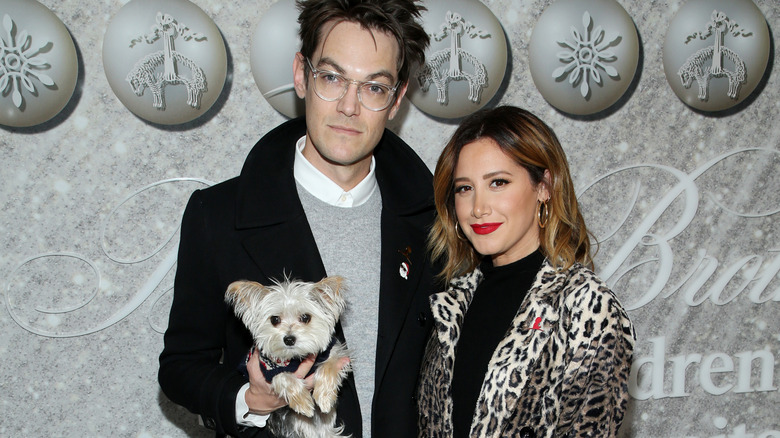 Phillip Faraone/Getty Images
Ashley Tisdale and her family live in a stunning 1930s colonial home in the Hollywood Hills that her father, contractor Mike Tisdale, helped her renovate (via Architectural Digest).
Before finding her current dream home, Tisdale and Christopher French lived in a Hamptons-style house in Studio City. But Tisdale wasn't happy there. "It was too big," the actress told Architectural Digest. "There were entire parts of the place that we never used. It didn't feel like home."
The actress who had previously only lived in modern homes wanted to try living in an older house with character. When she saw her 3,500-square foot colonial, it was love at first sight. "I knew the moment we saw it. I can't explain. There were certain things I wanted that this house doesn't have, like a huge driveway, but it didn't matter," Tisdale told Architectural Digest. "We stepped onto the property and I knew, this is it."
Tisdale and French hired interior designer Jake Arnold after seeing a bathroom he had decorated for actress Julianne Hough. Before Arnold, Tisdale said she relied on catalogues, which left her house with no personality. But Arnold helped Tisdale and French bring a minimalist chic vibe to their dream home.