Here's How Many Grandchildren Dick Van Dyke Has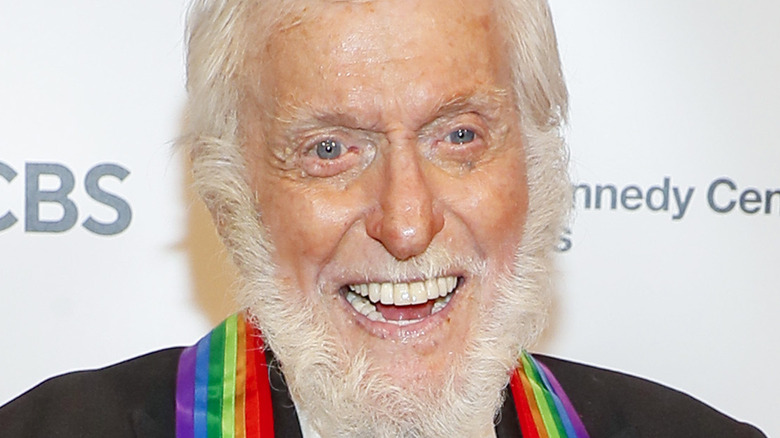 Paul Morigi/Getty Images
Dick Van Dyke is a Hollywood icon. From his performance in the classic sitcom "The Dick Van Dyke Show" to his roles in "Mary Poppins" and "Night at the Museum," he is an award-winning actor who has an impressive legacy.
With a career that has spanned over seven decades, the actor has portrayed many father-like characters. As Rob Petrie on "The Dick Van Dyke Show," Van Dyke was an involved father to his television son. He was also a doting husband to his wife, played by the iconic Mary Tyler Moore. This role was not far off from his real-life persona as a father.
However, his road to successful fatherhood included some hurdles not seen on his hit television show. Van Dyke told The Guardian, "I tried to be a good role model to my children, but I was an alcoholic for 25 years, which inevitably impacted on family life. When I went into therapy, I realized I was repeating my father's mistakes." After therapy and rehab, Van Dyke was a loving father to his four children, Barry, Carrie, Christian, and Stacy, whom he shared with his first wife, Margie Willett. Of course, having four children of his own led to him becoming a proud grandfather later in life. Just how many grandkids does the beloved actor have?
If you or anyone you know is struggling with addiction issues, help is available. Visit the Substance Abuse and Mental Health Services Administration website or contact SAMHSA's National Helpline at 1-800-662-HELP (4357).
Dick Van Dyke has a handful of grandchildren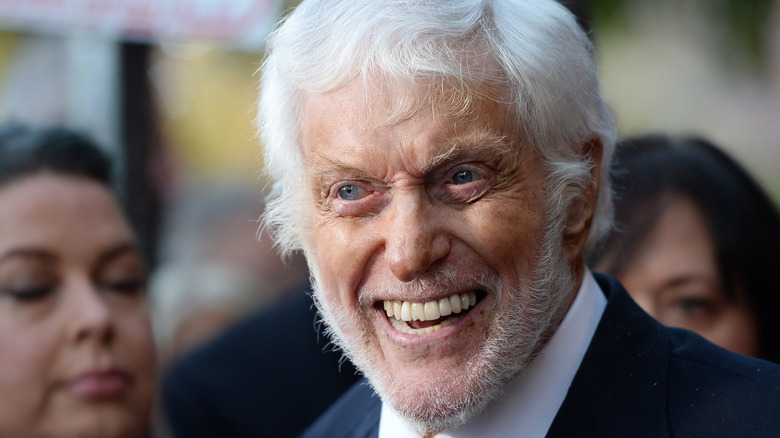 Amanda Edwards/Getty Images
Dick Van Dyke is the grandfather of seven grandchildren, according to IMDb. Sadly, in the 1980s, he suffered the loss of his granddaughter Jessica, who was only 13 at the time. Per the Associated Press, she had been diagnosed with Reye's Syndrome, which causes swelling in the brain and liver in children. It is a "rare disease associated with taking aspirin," the outlet noted. The tragic loss of his son Christian's daughter was a devastating blow to the family.
Of his other grandchildren — Jessica also had a brother and sister — four of them have followed in their famous grandfather's footsteps. Siblings Taryn, Wes, Shane, and Carey Van Dyke (Barry's kids) starred alongside their grandfather in the TV shows "Diagnosis Murder" and "Murder 101." All three brothers also had parts in the movie "Titanic II."