The Real Reason Steve Howey Came Out As Gay, Even Though He's Straight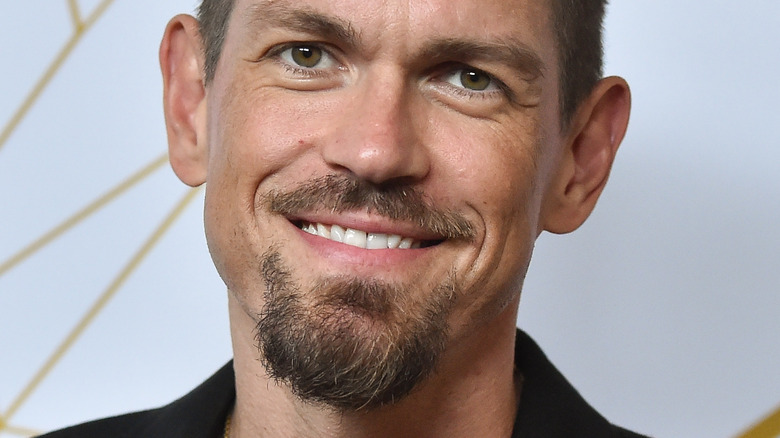 Shutterstock
Best known for his role as the lovable meathead Kevin on "Shameless," Steve Howey has become a household name among fans of the show. But in October of 2012, he made headlines for something personally "shameless." In an effort to fight the stigma around coming out in Hollywood, he came out with a tweet that simply read, "I'm gay and proud." The tweet was a bit of a head-scratcher, as the actor is known to be a straight man with a wife and children.
There was speculation that Howey's tweet was written in character, as he plays a gay man on Netflix's film "Game Over, Man!" but he insisted it was coming from him, (per The Advocate). "My whole point was to be a champion, a supporter, of the movement," he told the outlet. "I can say it and have no problem with it. If you are, be proud and say it. I'm just here to hold the flag up and say I'm in support. If that helps you come out or say it with pride, that's all my intention was.
"A lot of things are changing, so it's really exciting. ... The role models we're seeing now [in TV and film], they're kind of like the everyday man trying to do something good in the world. Not stuck on an image of what a man needs to be," he said.
Steve Howey's exploration of sexuality on-screen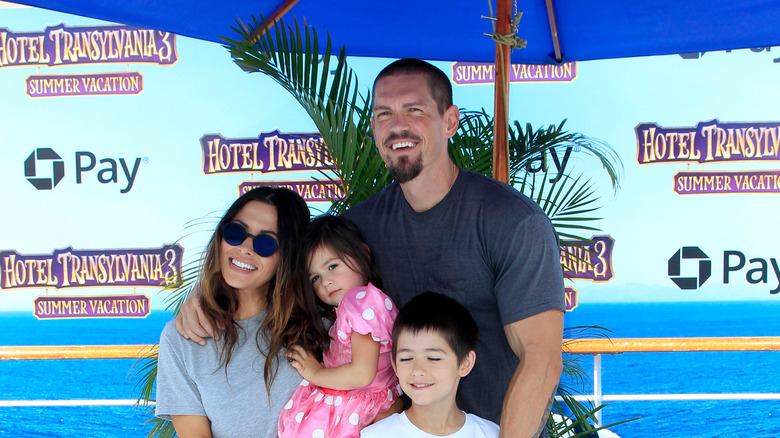 Shutterstock
Having played typical white male roles in the past, such as Kev in "Shameless" and Van in "Reba," Steve Howey made the most of his opportunity to play a layered character as Rich in the 2018 movie "Game Over, Man!" Both Rich and his on-screen lover, played by Mac Brandt, shake up the parameters of their typical roles. Rich is a gay man who is also a "bad guy and a goon," and the layering works for the film. "It's a different character because I play it serious, but in that serious comes the comedy," he told The Advocate.
The role required Howey and Brandt to get physical, but Howey said it wasn't an issue at all for him as an actor. "I happen to be straight, but kissing another girl is the same thing as kissing another guy," he explained. "We had a great time."
Back in 2012, Howey had blurred the lines of performance and reality with his tweet and prompted a conversation about sexuality in Hollywood. For those interested in seeing the 2018 action flick that allowed the actor to further explore sexuality in this way, "Game Over, Man!" is available on Netflix.