The Real Reason Andrew Spencer Didn't Join Bachelor In Paradise Season 7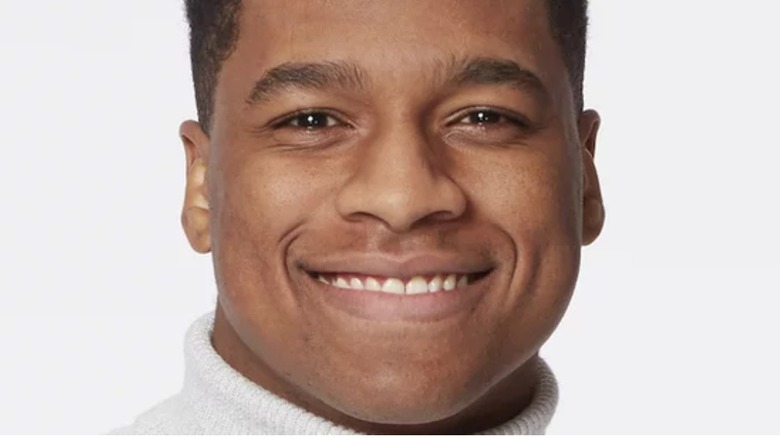 ABC/Craig Sjodin
Andrew Spencer was a fan favorite during Katie Thurston's season of "The Bachelorette." The professional football player won hearts with his sweet demeanor and his obvious affection for Katie. However, the leading lady eventually chose to say goodbye to Andrew, sending him home just before her hometown dates. The goodbye between Katie and Andrew was one of the most heartbreaking and dramatic in the show's history, per Us Weekly. The couple didn't part on bad terms; on the contrary, they were devastated to say goodbye to one another. The day after his elimination, Andrew came to Katie's room to ensure that they ended things on a good note. There were tears and even kissing as Katie then asked Andrew if he wanted to stay, an offer that he declined.
"I believe that she had stronger relations with [everyone] else. So, whether I made it the next week or the other way, like, she wasn't going to pick me because I wasn't that guy," Andrew said to Us Weekly. "I think she knew what we had. ... It's f***ed up in a breakup situation [that] you're sitting here defending her, but at the same time, I just know her heart. I know what we had was real," he added.
Once "The Bachelorette" wrapped, fans expected to see Andrew on the show's summer spin-off "Bachelor in Paradise," which gives "Bachelorette" and "Bachelor" castoffs a second chance at love. However, fans were disappointed when Andrew's name wasn't included in the cast announcement.
Andrew Spencer likely won't be the next Bachelor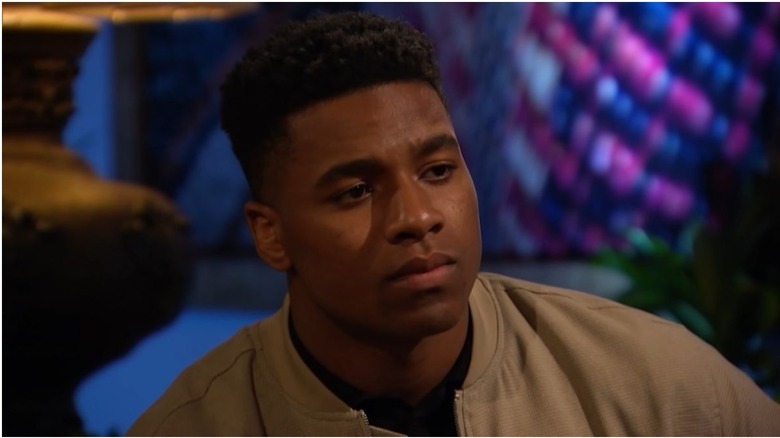 ABC/YouTube
Cheat Sheet reports that Andrew Spencer chose not to participate in Season 7 of "Bachelor In Paradise" due to work obligations. Andrew, 26, admitted that he had to focus on work this summer instead of filming the fan-favorite series. "I play football in Austria and Vienna. So I had to fly back. ... I didn't get the call to go on 'Paradise' fast enough. So I was just like, 'You know, I gotta go back to work,'" Andrew told Extra in July. "Obviously, I wanted closure with football as well. I'm getting up there in age. I wanted to make sure that this is what I wanted to do. So I'm back there, and I'm loving it. I'm enjoying that, and I'm so glad that I did go back. So I have no regrets with everything," he added.
However, the professional football player, who splits his time between Vienna, Austria, and Chicago, did admit that he's still looking for love. "I didn't get to go on 'Paradise.' I had to fly back to Austria. I'm definitely in the ballpark to fall in love," he said, adding that he's hoping to meet the love of his life in any setting. 
Still, fans shouldn't hold out hope for Andrew to be the next "Bachelor." He told Extra in July that starring in "The Bachelor" was "not at all" in his considerations at the moment.