Donald Trump Lets Everyone Know The Most Important Advice He Ever Gave His Kids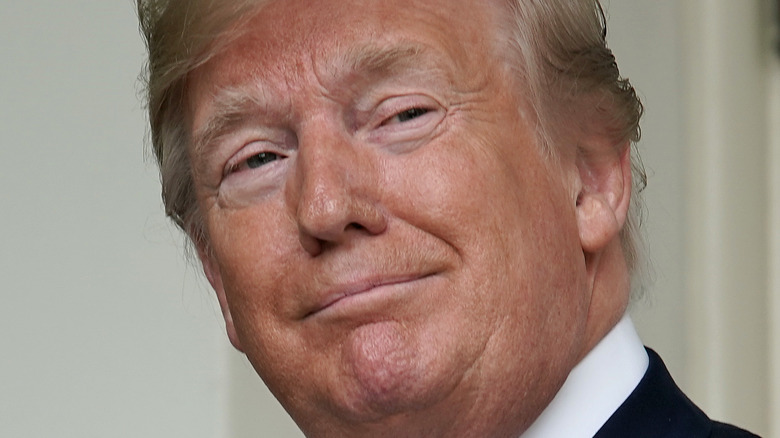 Chip Somodevilla/Getty Images
Donald Trump is many things to many people, but if there's one thing he's proud of above all others, it's his belief that he's a good father. And, to be fair, his adult children seem to wholeheartedly agree (no word yet from Barron, but his time will come). Even Trump's highly publicized divorce from Ivana — who's mother to Eric, Don Jr., and Ivanka — didn't dent his appeal in their eyes. Ivanka revealed to New York magazine, "It also made us closer to Dad ... Every morning before school, we'd go downstairs and give him a hug and a kiss. We didn't take his presence for granted anymore." Trump clearly takes parenting seriously, but not too seriously, admitting in 2005 that he didn't change diapers, for instance.
As the former reality star explained, "There's a lot of women out there that demand that the husband act like the wife and you know there's a lot of husbands that listen to that ... I'm really like a great father but certain things you do and certain things you don't" (via People). Ivana subsequently confirmed her former husband "loved the kids, but he would not really be the dad who would take them for a stroll in the Central Park in the stroller or go and play soccer with them or do something like that. He was always on the phone making the business." Trump was always ready to give advice to his children, however, with this little nugget setting them on their life paths.
Donald Trump's advice to his kids? Always keep a clear head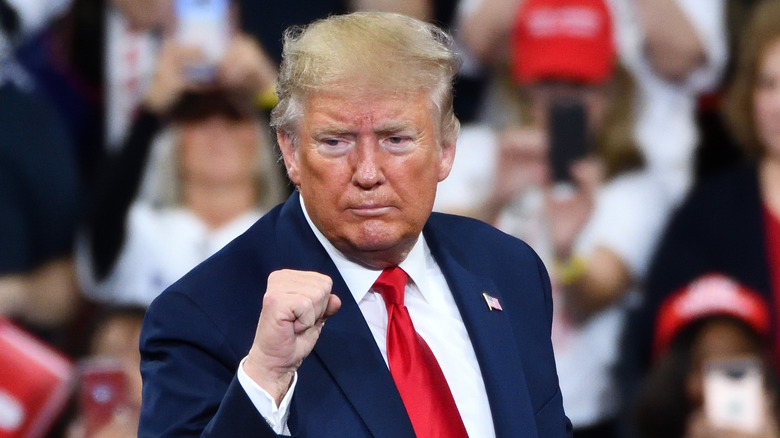 Shutterstock
In a recently released video, posted to Instagram, Donald Trump was interviewed by Clover Weitsman, the 11-year-old daughter of multimillionaire Adam Weitsman, about his life and career. As the Daily Mail notes, Adam made his fortune in scrap metal. He owns Upstate Shredding, the largest privately held scrap metal processor on the East Coast, which is worth around $1 billion. Adam inherited the business from his father, similar to Trump. His daughter was chatting to Trump aboard the family's private jet, as part of a homeschool project about politics. During the interview, Clover asked the former "Apprentice" host what advice he'd give her own father, for "raising my sisters and I?" Trump naturally boasted that his advice was "good" before proceeding.
He noted, "I have five children. From the day that they were old enough to speak, I said no drugs, no alcohol, no cigarettes. And I told them all the time." Trump also acknowledged Clover's father was "very strong and smart" and "makes good money," so she and her sisters should be absolutely fine. According to Adam, his kid is set to interview Michelle Obama next, in an effort to show Clover all sides of the political spectrum. He explained in the caption for the post that it's important to expand your horizons. Meanwhile, according to the proud father, Trump could not have been nicer or more courteous to Clover.