Are Meghan And Harry Still Friends With Michelle And Barack Obama?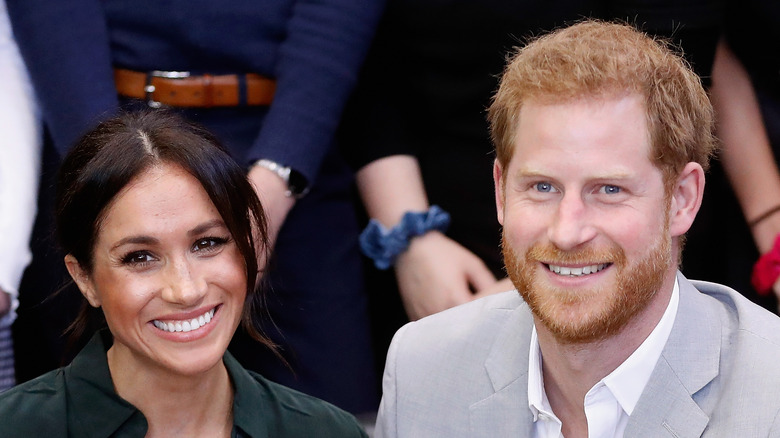 Chris Jackson/Getty Images
It's no secret that Prince Harry and Meghan Markle are friends with Barack and Michelle Obama, but has their friendship recently come to an end? Per Daily Mail, there were hundreds of guests at Barack's 60th birthday bash on Sunday, including Beyoncé, John Legend and George Clooney, but the Sussexes were surprisingly absent. Instead, it's thought that Harry might treat his wife to a break of her own, with it being her 40th birthday last week. 
British journalist and royal expert Camilla Tominey suggested that, generally, Harry and Meghan would be thought to be right at the front of the Obamas' list of guests, but that they might have thrown their friendship into peril by trying to "ape everything the Obamas have done" since stepping back from their royal family roles. Not only that, but she claimed the Obamas did not approve of Harry "attacking his family" during the bombshell interview with Oprah Winfrey earlier this year.
A royal expert suggested that the Obamas might not approve of the Sussexes' recent actions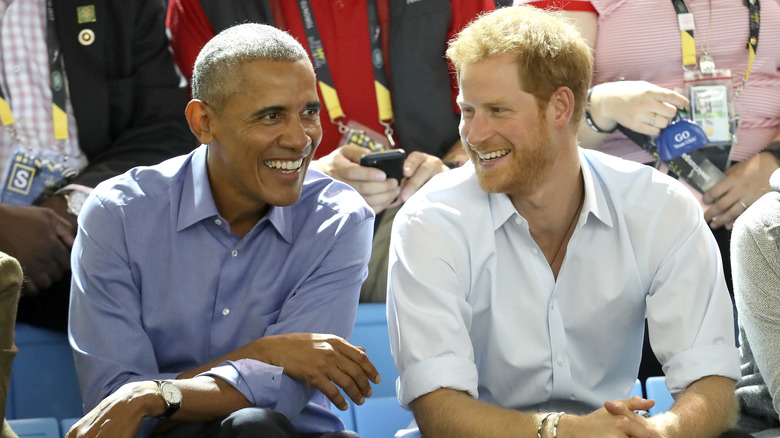 Chris Jackson/Getty Images
Indeed, in an interview with Access Hollywood, Michelle Obama did share her thoughts on the Oprah interview and subsequent drama, saying that "My hope is that, when I think about what they're going through, I think about the importance of family and I just pray that there is forgiveness and there is clarity and love and resolve at some point in time. Because there's nothing more important than family" (via Harper's Bazaar).
However, back in 2018 neither Michelle nor Barack attended Prince Harry and Meghan Markle's wedding, a royal source confirming that "President and Mrs. Obama are not coming to the wedding, but the couples look forward to seeing each other soon" (via Town & Country). This was for diplomatic reasons — had the couple invited the Obamas but not the then-President and First Lady Donald and Melania Trump, they could have triggered something of an international crisis (via Vanity Fair).