Frankie Catania Jr. Reveals Why He Believes His Parents Will Never Get Back Together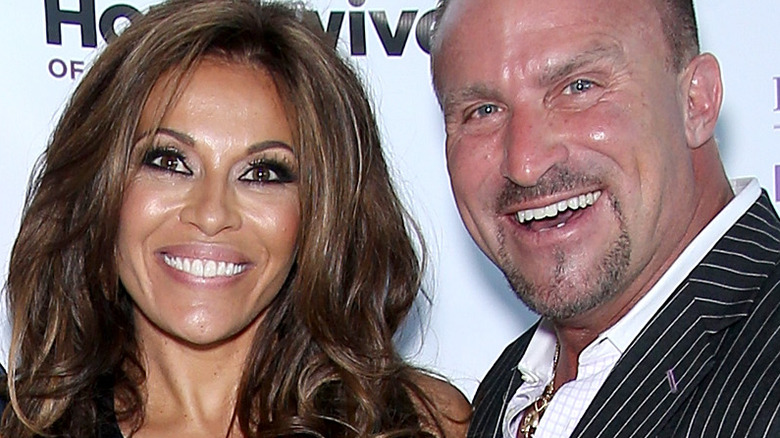 Paul Zimmerman/Getty Images
"Real Housewives" fans are well used to watching couples divorce in spectacular fashion, from Kelsey Grammer and ex-wife Camille to Teresa and Joe Giudice. When it comes to "Real Housewives of New Jersey" star Dolores Catania, we were spared the particulars of her breakup from husband Frank, because the duo debuted on Season 7 already split and happily co-parenting their two children, Frankie Jr. and Gabrielle. In many ways, the Catanias represent the ideal for what a divorced couple's relationship should be. As Distractify notes, when we first met Dolores and Frank, they were still living in the same house and spending most of their time together. 
Even when she moved on with a new man, Dr. David Principe, Frank befriended him. However, their divorce was acrimonious at first, with claims of infidelity against Frank souring the former couple's close relationship for years. As Dolores admitted to HuffPost, "It took a lot of blood, sweat and tears but we were able to work it out. It certainly wasn't always easy or anything like it looks now." Although Dolores is happy with Dr. David, fans still hope the Catanias will work it out. According to Frankie Jr., though, that would be highly unlikely. 
The Catanias are good friends, even soulmates, but that's it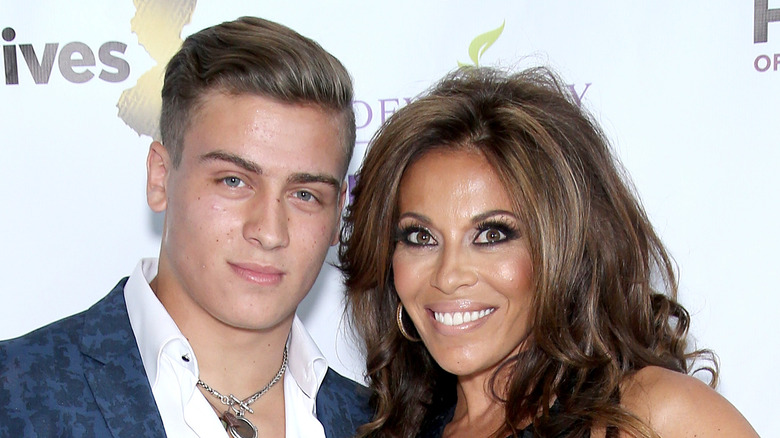 Paul Zimmerman/Getty Images
During an appearance on "Watch What Happens Live" (via YouTube), Frankie Catania Jr. admitted he completely understands why Bravo fans are "gunning," as host Andy Cohen put it, for his parents to get back together. "When I'm around them it's so exciting to see what a great relationship they have," Frankie acknowledged. However, the reality star also pointed out that fans don't know the intricacies of his parents' relationship. If they did, everybody would understand why Dolores and Frank probably won't ever be a couple again. "You have to be really in it to know that [it] is really not a possibility," Frankie noted. He does appreciate the fan support, however. 
It's worth noting that Frank Sr. expressed a similar sentiment during his own appearance on "WWHL," explaining he doesn't mind at all that fans still root for the former couple and considers it a testament to their bond (via YouTube). However, Frank described himself as Dolores' "soulmate" too, "even though we're not romantically involved" and it seems his ex-wife thinks of him likewise. "Safe to say I agree with him," she told E! News, elaborating, "A soulmate I don't think has to be an intimate relationship ... Frank is definitely my soulmate in the fact that I've done past life things and it says me and Frank have been bonded for a long time together, so I could see that. I don't deny that."