Meet Isabel Pakzad, James Franco's Girlfriend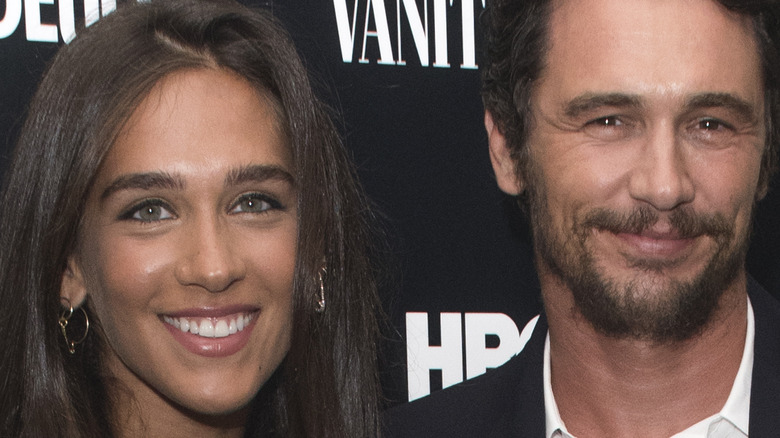 Debra L Rothenberg/Getty Images
There are few guilty pleasures as enticing as keeping up with the romantic entanglements of celebrities. After the dust of his recent scandals settled down, the focus shifted a bit to James Franco's love life. He seems to have found love amidst the chaos, despite all odds. Meet Isabel Pakzad, James Franco's girlfriend.
Reports of Pakzad and Franco's relationship date back to as early as November 2017, per HITC. They were spotted arm-in-arm as early as July of the same year, at the opening night of "Straight White Men." Neither of them have spoken much about the relationship, but it appears that Franco confirmed it when he called Pakzad his "girlfriend" on "Howard Stern." They have made a few public appearances together, including the 2018 SAG Awards, per People, where they were photographed together smiling. 

Franco also spoke with Variety about the relationship and how he's putting more effort into it than he has with past partners. For example, he went with her to the emergency room when she was sick, which was something of a turning point for him. "There was one instance," he recalled. "This old girlfriend was visiting me in New York. I had come out here for school. My cat had scratched her in the eye. I had so much work to get done for the next day, I didn't take her to the hospital. I had my assistant [to] take her. That moment haunted me so much. What kind of selfish, self-centered boyfriend are you?"
Isabel is sticking by her man, no matter what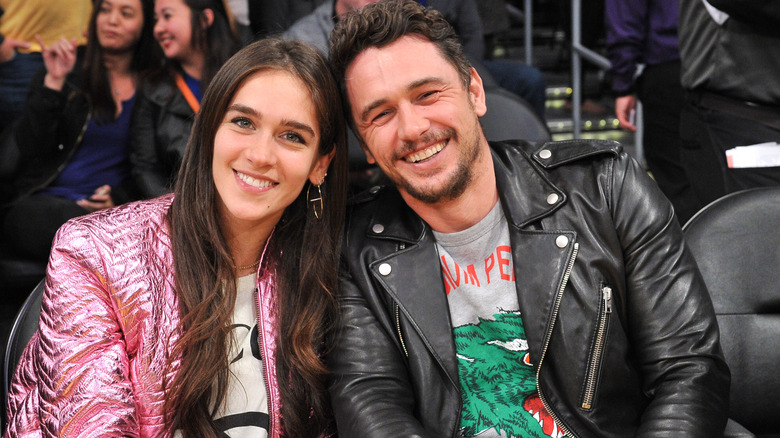 Allen Berezovsky/Getty Images
Outside of their relationship, Isabel Pakzad reportedly attends graduate school at the University of Southern California, where she's working towards a Masters Degree in Integrated Design, Business, and Technology. She is also an actress in her own right, having appeared in films such as in films like "Birds Of Prey," "The Deuce," and "This is 25," HITC reported.
The relationship has been kept somewhat low-key, but the two have been through quite a bit. Following James Franco's 2018 Golden Globes win for "The Disaster Artist," multiple women came forward to accuse Franco of sexual misconduct. He denied the accusations at the time, saying "the things that I heard that were on Twitter are not accurate," (per The Sun), before adding that he would be working on himself in the future. "The way I live my life, I can't live if there's restitution to be made. I will make it. So if I've done something wrong, I will fix it," Franco said.
Pakzad stayed connected with Franco through it all, if reports are to be believed. And it sounds like their relationship has weathered more than its fair share of storms throughout the years and the pair are still hanging tight. Congrats, lovebirds.