James Franco's Net Worth May Surprise You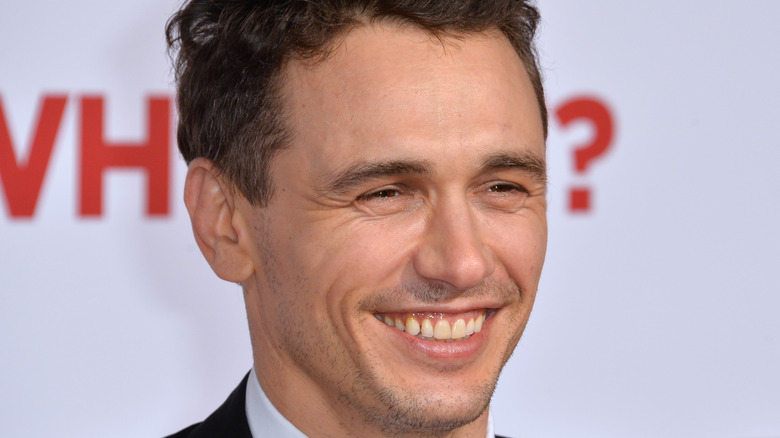 Shutterstock
It's no secret that James Franco is a household name in Hollywood. After all, he's been in the industry for over two decades, and although his role in 1999's "Freaks and Geeks" catapulted him to stardom, Franco actually had a few acting gigs before his breakout performance in the cult classic series, appearing in "Pacific Blue," "To Serve and Protect," and "Never Been Kissed" (via IMDb).
Like many of his other "Freaks and Geeks" co-stars, including Seth Rogen and Jason Segal, Franco went on to star in some of film's biggest hits of the last 20 years. 
Some of his most notable movies include all three of the "Spider-Man" movies starring Tobey Maguire, "James Dean," "Tristan and Isolde," "Pineapple Express," "Eat, Pray, Love" opposite Julia Roberts, "Oz the Great and Powerful" alongside Mila Kunis, "127 Hours," "The Interview," and "The Disaster Artist." The skilled actor has also had roles on numerous television shows, like "The Mindy Project," "General Hospital," "Hollywood Heights," "Angie Tribeca," and "The Deuce."
James' decades-long career has contributed to his overall wealth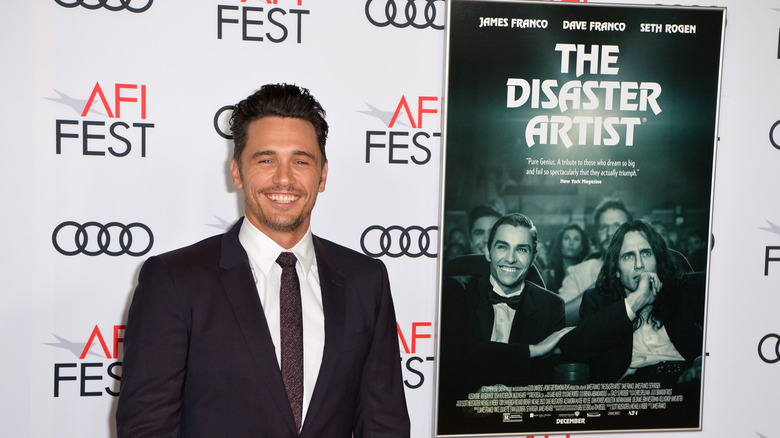 Shutterstock
Given the fact that he's been in over 140 productions as an actor (via IMDb), it's no wonder that Celebrity Net Worth estimates that James Franco is worth around $30 million.
On top of his successful acting career in both film and television, Franco is also a director, poet, artist, writer, and professor, having taught at multiple universities across the United States, including UCLA, USC, Columbia, NYU, and more (via Insider). "He definitely cares a lot about teaching and it's not just something he's just doing," a former student told LA Weekly in 2013. "As a teacher he's had office hours and is pretty normal." Franco's time as a professor hasn't come without controversy, though. In February, he settled a lawsuit with five former students who accused him of sexual misconduct in 2018 (via Entertainment Weekly). 
Franco, a California native, once owned a 1920s Spanish villa across from the legendary Chateau Marmont in West Hollywood, but sold the property for just under $3.3 million in 2010 (via LA Times). Franco also owned a different Spanish-style duplex in the Los Angeles hipster neighborhood Silver Lake, which he purchased from "Mad Men" designer Janie Bryant for $775,000 in 2012, per Variety. Much to his neighbors' delight, he listed the property for $949,000 in 2017, as they reportedly accused him of using the residence to operate a "major production company out of the house" (via Curbed).