The Best At Home Sugar Wax Kits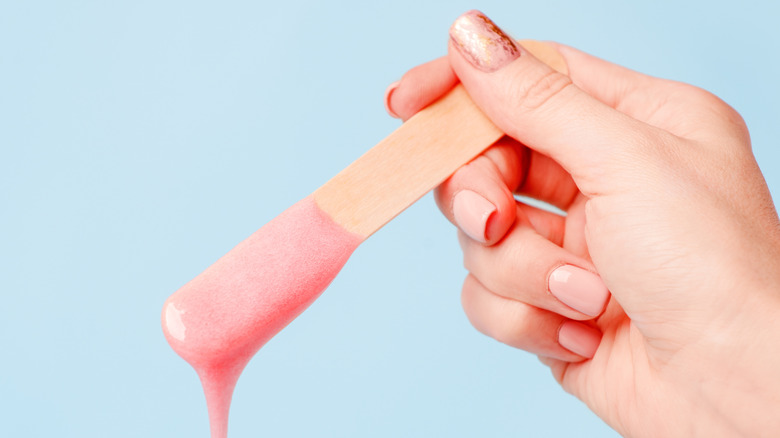 Shutterstock
We may receive a commission on purchases made from links.
When it comes to taking care of your body, there are countless terms, products, and procedures to understand, and it can get overwhelming. The same occurs in sub-categories of wellness, too. Waxing, for instance, is its own field of beauty, and there are so many kinds of waxing, which can make it hard to find the right type for you. You've got Brazilian waxes, and then you've got sugaring, which is different from waxing. You've also got to decide which parts of your body you want to wax (or sugar), because that can determine which type of wax procedure you should get.
Growing increasingly common is sugar waxing. In fact, it's becoming so mainstream that home sugar wax kits are popping up all over the beauty market. According to Byrdie, sugar waxing is when you use a natural paste made of sugar to remove hair from your skin. This method originated in Ancient Egypt and has become popular once more. "Sugaring is a far superior method of hair removal because when you remove the root, the follicle will have less blood supply to it overtime, which will in turn weaken it," esthetician Alexandra Accardo told Byrdie.
This is precisely why people love sugar waxing. But just which home sugar waxing kits are worth your money?
These sugar wax kits will have you feeling fresh during the ongoing pandemic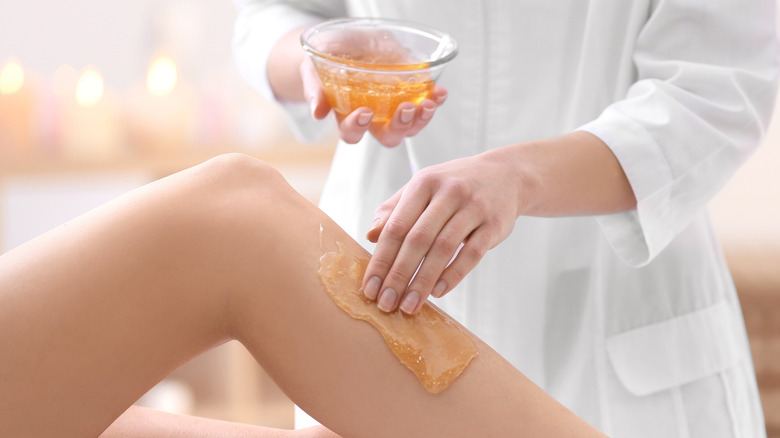 Shutterstock
Home sugar waxing kits are great because they allow you to be comfortable when undergoing the treatment. You don't have to worry about others seeing you naked, and you can go at your own pace. They're also great because they come with everything you need, which typically involves a utensil to spread the sugar paste, the sugar paste itself, waxing strips, and sometimes a gel to soothe your skin once you're done (via Beauty Gab).
The best home sugar wax kits on the market, according to Beauty Gab, include Sugaring NYC's Sugaring Hair Removal Kit, a 100% organic waxing option; Smooth Lab's Sugar Wax Hair Removal kit, an organic option that includes reusable materials; Shobha's Sugaring Kit, which boasts reusable denim strips; Nad's Sugar Wax Kit, a kit that also includes soap to ensure your skin is clean before waxing; and Sugaring at Home's Sugaring Kit for Personal Use, a basic kit that gives beginners the essentials they need.
You can also go the Parissa's Organic Sugar Wax Roll-On Kit route (via Women's Health Magazine). This kit offers a different approach to sugar waxing as it lets you roll on the product instead of smearing it on. Finally, Today recommends Veet's Sugar Wax Hair Remover. This product moisturizes your skin while it works and includes essential oils for maximum comfort.
No matter which you go with, these home sugar wax kits are bound to leave you comforted.