Here's How Much Weight My Big Fat Fabulous Life's Whitney Thore Has Lost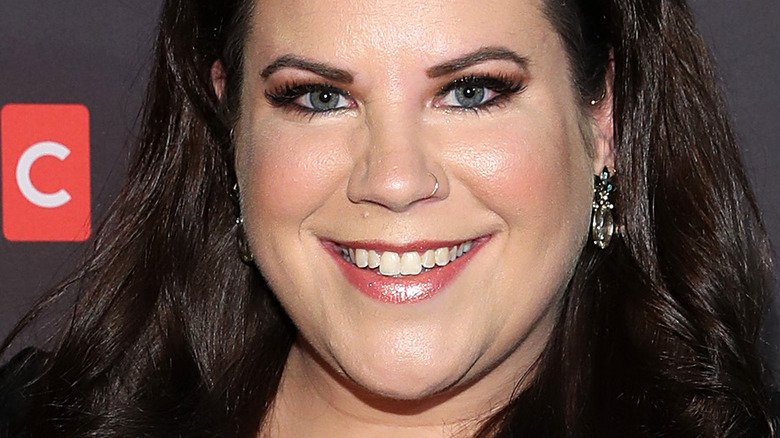 Cindy Ord/Getty Images
Viewers have had a front-row seat to Whitney Thore's struggle with her weight on the TLC show "My Big Fat Fabulous Life," which is set to launch its ninth season. The founder of the No Body Shame online campaign was diagnosed with polycystic ovary syndrome after gaining 100 pounds, and she lost clumps of her hair in college. "I had always felt like I was fat, and suddenly I was," she told Redbook. "Before college, I was a dancer and a soccer player, but [after the weight gain], I quit exercising because of what society tells us about how we're supposed to behave. All of that, coupled with PCOS, made it really hard to take any weight off."
At her heaviest, Thore weighed 380 lbs. While she has tried dieting and exercising, the 36-year-old started to seriously consider weight loss surgery after breaking up with her fiancé Chase Severino in 2020. "Weight loss surgery has never been something that I've considered for myself and not something that I've particularly been super supportive about for most other people," she said (via Distractify). "Deep down, I know that I'm struggling, and I know that I'm dealing with depression on a level that I haven't dealt with in a very long time. And I think that I am seeking relief or solution or a change."
And in January 2021, viewers watched as Thore had a virtual consultation with a doctor that specializes in this kind of procedure.
Whitney Thore reportedly shed pounds ahead of weight loss surgery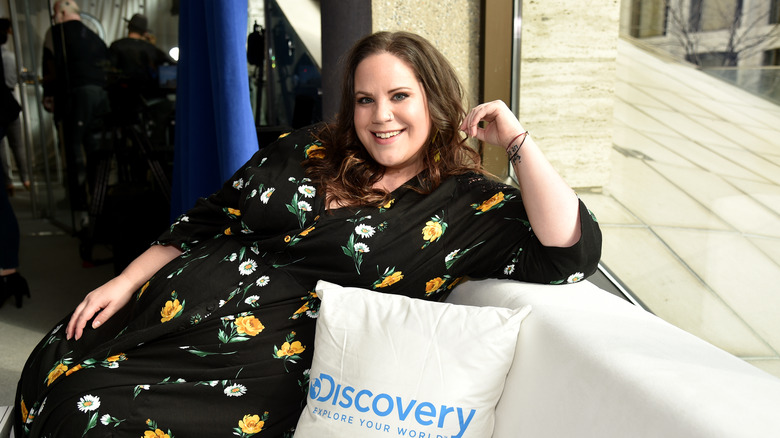 Bryan Bedder/Getty Images
While fans will have to wait until the new season of "My Big Fat Fabulous Life" airs to find out if star Whitney Thore decided to have weight loss surgery, there are signs that she has already lost a significant amount of weight. In fact, reports have indicated that she lost 70 pounds in preparation for the surgery (via TV Shows Ace).
Thore has remained mum about any weight loss and even called out her social media followers for being too fixated on her appearance. "So tired of it, exhausted by it, annoyed with it," she wrote on Instagram. "Can we please find something else to talk about? Suggest good topics in the comments."
One thing Thore is happy to share with the world, though, is her new love. She revealed on Instagram that she is dating a man who lives in France. Thore blocked out his face in photos, however, since he wants to keep things private. "I've always had a sorta love/mostly hate relationship with social media, but after the last year, it's grown even more complicated. So — when your French man says he values his privacy but you still wanna share him, this is what social media gets," she wrote alongside photos of them in Paris.