The Truth About Madelyn Cline's Education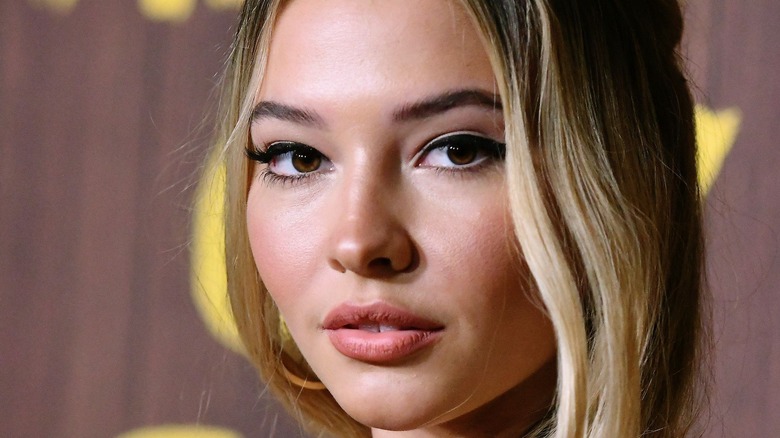 Charley Gallay/Getty Images
Many will recognize Madelyn Cline for her role as Sarah Cameron, the rich and popular "kook" (a term referring to the wealthy people on the island) in Netflix's hit teen drama series "Outer Banks."
The show follows four high school best friends and their lives living in Outer Banks. Suddenly, a hurricane strikes the island, creating a further divide between its poor population, "the pogues," and its wealthy inhabitants, "the kooks." During the storm, a mysterious accident occurs, leading Jon B (Chase Stokes) and his friends down an action-packed adventure to find his missing father and a legendary treasure linked to his father's disappearance.
Cameron finds herself drawn to Jon B. in his quest to find his father and the hidden treasure. As the season progresses, so does their feelings for one another, often causing issues within his friend group and way of life.
According to Midgard Time, in 2020, the hit series won the E! People's Choice Awards for the most binge-worthy show of the year. Although no cast members were on stage to accept the award, they did thank their fans via social media.
The cast, including Jonathan Daviss ( Pope Heyward), Rudy Pankow (J.J. Maybank), and many others, created a video thanking fans.mBut before landing her significant role that catapulted the 24-year-old into superstardom, Madelyn Cline was your average girl.
Did Madelyn finish school?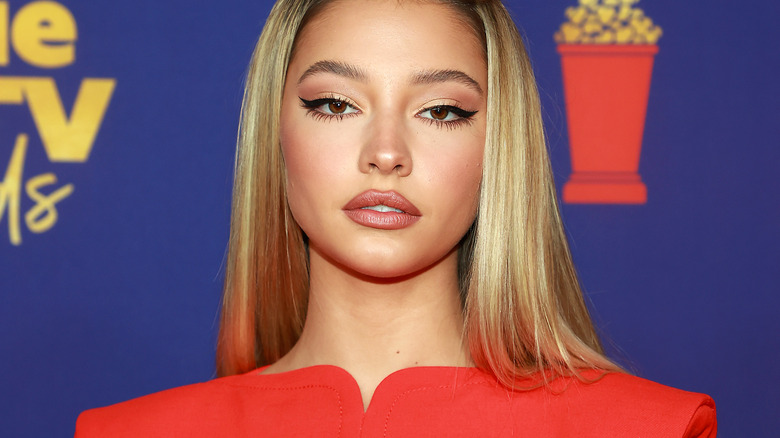 Matt Winkelmeyer/2021 Mtv Movie And Tv Awards/Getty Images
Madelyn Cline was a college student before landing the career-changing role as Sarah Cameron in Netflix's "Outer Banks."According to The Famous People, Cline first entered the entertainment world as a model at the age of 10. After the Charleston native starred in numerous print ads and commercials, which developed her interest in acting.
While attending Coastal Carolina University, Cline realized that going to college wasn't her dream. Her dream was to move to Los Angeles and begin her acting career. So Cline delivered the shocking revelation to her parents and relocated to L.A. to pursue her acting career. In an interview with Glamour, she recalls the conversation she had with her mother before jetting off across the country.
"Hey, are you sitting down?" Cline explains. "And I told her, "You know what? I know this is what you guys want me to do, but it's not what I want to do, so I'm going to drop out, and I'm going to move out to L.A., and I don't need help, but I just would wish for your support.'" And she just said, "All right, I'll handle your dad."
Madeline didn't just snag a job, she snagged a man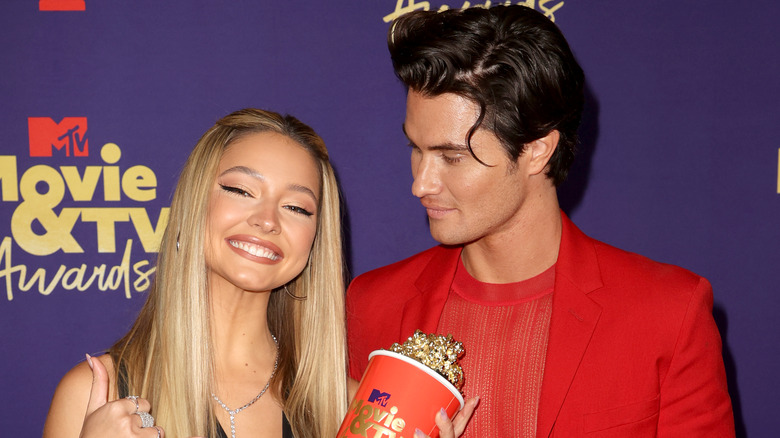 Kevin Winter/2021 Mtv Movie And Tv Awards/Getty Images
After seeing their chemistry on screen, fans were convinced that Madelyn Cline and "Outer Banks" co-star Chase Stokes (who plays Jon B.) were a real-life couple.
According to US Magazine, Cline and Stokes' romantic connection began to take root and flourish during the coronavirus pandemic. The duo was staying together with Rudy Pankow (J.J. Maybank) and Drew Starkey (Rafe) during quarantine. But in June 2020, the pair confirmed that they were dating.
Stokes took to Instagram to share a photo of him and Cline having a sunset dinner together on a beach. "Cat's outta the bag," he captioned the photo. Cline reposted the photo, adding a sweet message to her new beau. "I've fallen, and I can't get up," she said.
In the comments section, Cline continued to show affection and appreciation to Stokes. The model even joked about their "Outer Banks" romance, mentioning how her character's ex-boyfriend Topper (played by Austin North) would react to her and Stokes' budding relationship, writing, "Topper punching the air rn."