Lorde And Cazzie David Reveal How They Became Unexpected Friends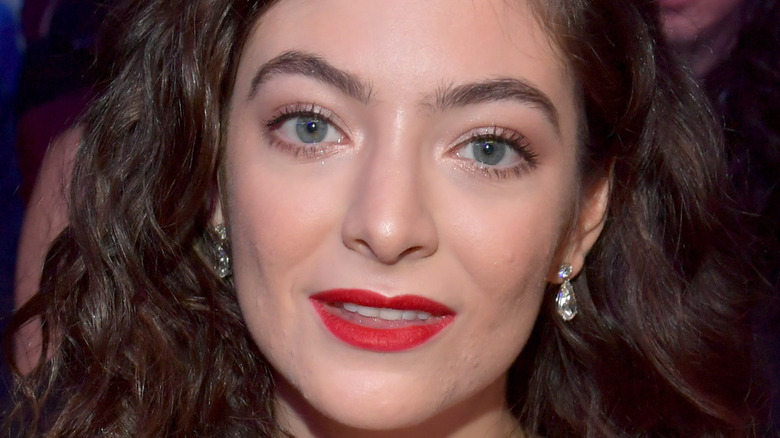 Lester Cohen/Getty Images
Ever since Lorde released her debut single "Royals" in 2013, the singer has dominated the charts and amassed devotion from fans around the world (via Wall Street Journal). Lorde was only 16 when she released "Royals," but despite her young age, it's not surprising that with her fame came friendships with high-profile artists and other celebrities.
Meanwhile, writer and TV personality — and daughter of Larry David – Cazzie David has experienced her own rise in prominence over the last few years. David created a web series entitles "Eighty-Sixed" and later released a book of essays entitled "No One Asked For This" (via NPR). David also famously dated "Saturday Night Live" star Pete Davidson and is pals with Taylor Swift and Selena Gomez, so she herself has her fair share of rich and famous pals (via Vulture, The Cut).
So, of course, it makes sense that Lorde and David would find their way to each other. Lorde even revealed that she wrote one of her newest songs, "Solar Power," while vacationing at David's Martha's Vineyard home. 
"Well, I remember I was on Martha's Vineyard with my good friend Cazzie, staying at her house," Lorde told Zane Lowe in an interview with Apple Music (via Cracked). "We had just been for a big swim all day, my hair was wet and I came back into my room, I had my little Yamaha DX keyboard, and I just started singing 'my cheeks in high-color, overripe peaches,' and kind of figuring this thing out."
Lorde and Cazzie David forged a friendship on Instagram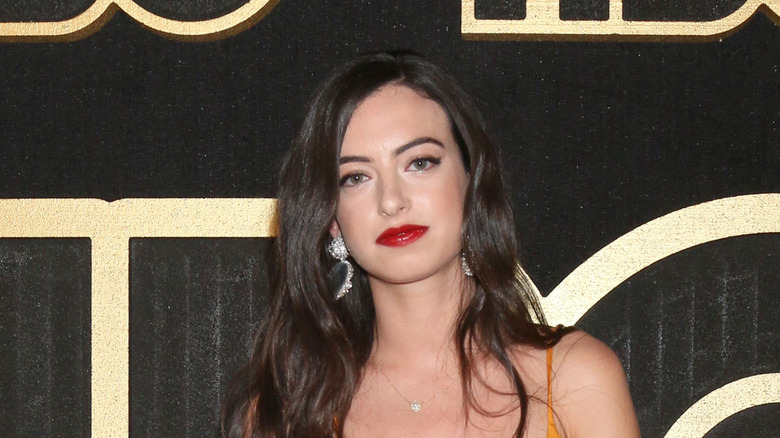 Shutterstock
So how did Lorde and Cazzie David become pals? Well, it's a tale as old as time. Or, at least as old as the internet. The pair first became acquainted on Instagram, of all places. "We met on the internet, okay? It's embarrassing. We know," David shared in a Q&A with Lorde for Interview Magazine. "Do you think it's worse to admit you met your boyfriend on a dating app or a really good friend on Instagram?"
Lorde admitted she didn't love their inauspicious beginnings either, saying, "I don't know. It's definitely not the version that I would write for us. I would have loved for us to have met outdoors, preferably on a vineyard."
However their friendship came to be, it was definitely written in the stars. The two now speak every day and even spend their summers together — even if David claims spending time with Lorde causes her to disassociate because she is the singer's "biggest fan." Lorde, for her part, calls David her "ideal modern debutante" as she's "this depressed stoner with a hot body who also wrote an amazing book."
Clearly, there's lots of love and admiration between the two — and if fans are lucky, maybe it'll have even inspired a track on Lorde's new album, or perhaps an essay in David's next book.