This Marvel Actor Almost Starred In True Blood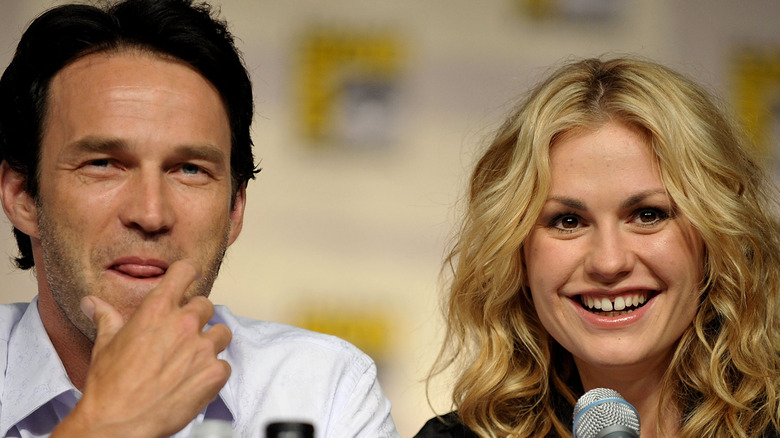 John Shearer/Getty Images
The HBO show "True Blood" was a cultural phenomenon when it first premiered in 2008. The series boasted an amazing cast including lead actors Anna Paquin and Stephen Moyer, Alexander Skarsgård, Sam Trammell, and Ryan Kwanten to name a very select few (via IMDb). Centered around main character Sookie Stackhouse, played by Paquin, the show dove into the fantasy world of telepaths and vampires and enchanted millions of viewers in the process. Comprising seven seasons, "True Blood" ended its monumental run in 2014 and is still widely regarded for its captivating innovation and risqué content (via New York Times).
It's difficult to imagine anyone else inhabiting these characters, but Moyer's Bill Compton was almost played by someone completely different. "True Blood" creator Alan Ball said Compton was one of the most difficult roles to fill, and that he headed to London to speak with this Marvel actor before eventually choosing Moyer for the part (via ET Online).
Benedict Cumberbatch almost starred in True Blood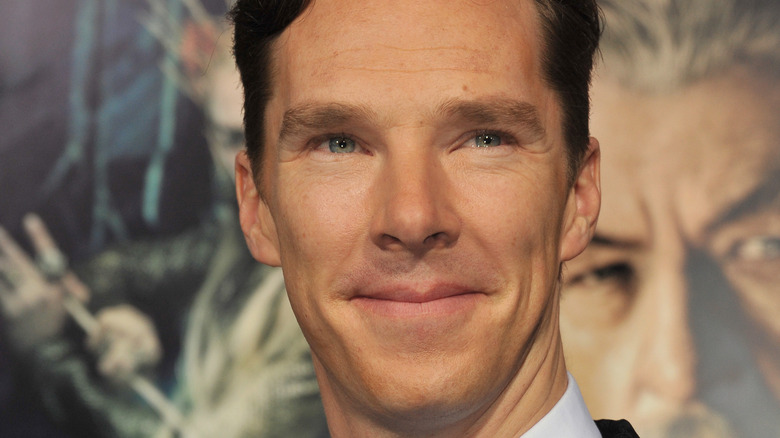 Jaguar PS/Shutterstock
During an interview at Vulture Festival Los Angeles back in 2018, "True Blood" creator Alan Ball revealed that he went to London to meet with actor Benedict Cumberbatch to discuss the role of Bill Compton (via Vulture). "I read Benedict Cumberbatch. He came and read for Bill," Ball divulged, though he didn't provide further details on the interaction (per The Hollywood Reporter). It's unclear as to why Cumberbatch was passed over for the role, and the "Doctor Strange" star has never spoken about his audition for "True Blood" to clarify what happened.
Cumberbatch starred in an array of television shows and films during the reign of "True Blood" from 2008-2014, including roles in "The Last Enemy," "Tinker Tailor Soldier Spy," and most notably in the BBC show "Sherlock" (via IMDb). Even though it would have been interesting to see the English actor tackle Compton's character, it turned out well for everyone involved as Stephen Moyer found love with co-star Anna Paquin and the two are still happily married.