Here's What You Need To Know Before Going To Another Music Festival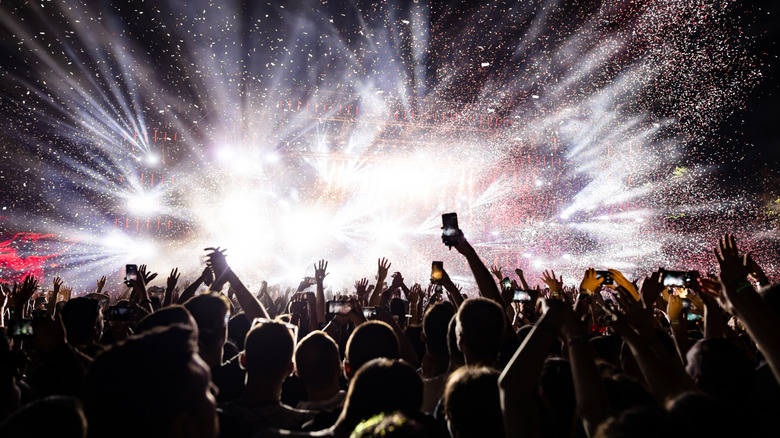 Shutterstock
Musical festivals are finally back! With over a year inside the house, we're sure you couldn't be more excited. But even with "post-pandemic" celebrations (even though it's not exactly post-pandemic), we're sure many of you have forgotten the dos and don'ts of outside concerts — or are simply looking for ways to keep yourself safe from COVID-19. No fret, because here is the list and/or guide that you're looking for!
Aside from keeping yourself safe from viruses, you also need protection from theft. According to Vocal Media, theft and pickpocketing are common occurrences at music festivals, so you must protect your valuables at all times. How? The outlet added that being aware of your surroundings (stay off social media, folks!) and wearing fanny packs are sure enough ways to avoid a pickpocketer. As for what you should wear at a musical festival? No rompers! Vocal Media says comfortable clothing is your next best friend at a concert. No one is going to be paying attention to your outfit — and it'll get ruined anyway with the dirt, sweat, and potentially rain at the show.
While these are helpful suggestions for a festival at any time, it's even more important in today's world that you're protected in crowded areas. Here's everything you need to know about protecting yourself from coronavirus at a concert.
Here's how to prepare for a music festival in COVID times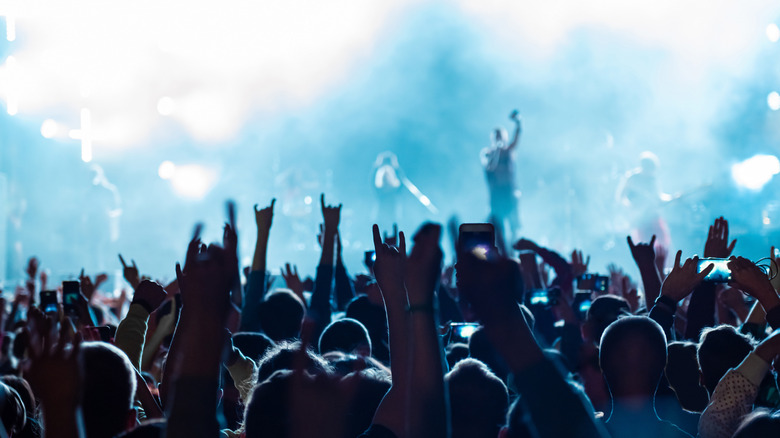 Shutterstock
First, according to Rolling Stone, plan, plan, plan. Outside concerns require some serious planning for you to stay safe and minimize exposure to, uh, deadly diseases. That said, make sure to bring a secure cardholder or lanyard that'll hold your I.D, debit card, ticket, and most importantly, your vaccination card. (Though, pro-tip: most festivals require cash, not a card for food stands, per Vocal Media).
Secondly, bring on the face masks! Sure, we're in a post-vax world, but never say sorry for taking extra precautions. Per the outlet, be sure to bring reusable face masks — as reusable masks have more cloth and extra filters for protection. Plus, the masks are lightweight and breathable, making them the perfect go-to for dancing and having fun!
Lastly (and the most important rule): drink water. Staying hydrated is the No. 1 priority at a concert. Yes, we know drinking alcohol at a rave sounds like a good idea in theory, but you'll need that extra hydration when your voice is hoarse from yelling, you're tired from dancing, and it's insanely hot. Grab your water and have a blast!