Inside Sasha Obama's Scary Battle With Meningitis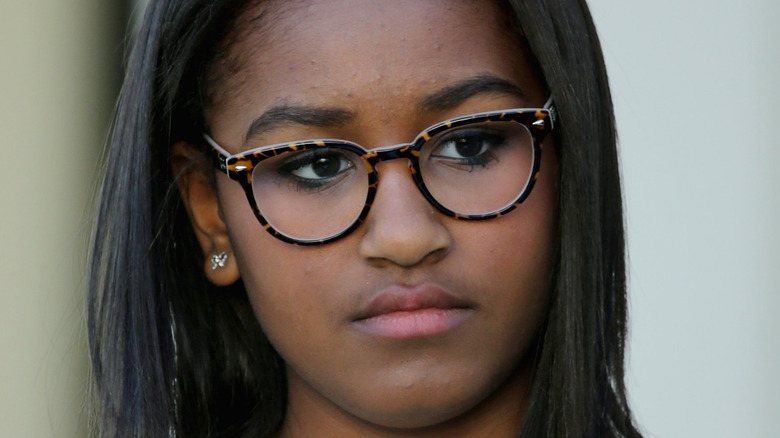 Chip Somodevilla/Getty Images
Growing up in the public eye is tough, but it must be a million times harder when your parents aren't just celebrities, but the former president and first lady of the United States. Still, Sasha and Malia Obama managed to keep a relatively low profile throughout their father, Barack Obama's, tenure in the White House. As Today noted, Malia was 10 and Sasha was seven when their father was first elected, making them the youngest presidential children since the Kennedys in the 1960s, but the two girls were rarely seen at public functions.
Their mother, Michelle Obama, was adamant her daughters would have as normal an upbringing as possible, from encouraging White House staff to give them chores to allowing their butlers to dress down so Sasha and Malia didn't grow up "thinking grown African-American men serve them in tuxedos." There were, obviously, elements to the Obama household that weren't comparable to regular families even before the presidency. But, when it came to Sasha getting sick, they struggled just as much as anyone else. 
Nothing else mattered to Sasha's parents when she got sick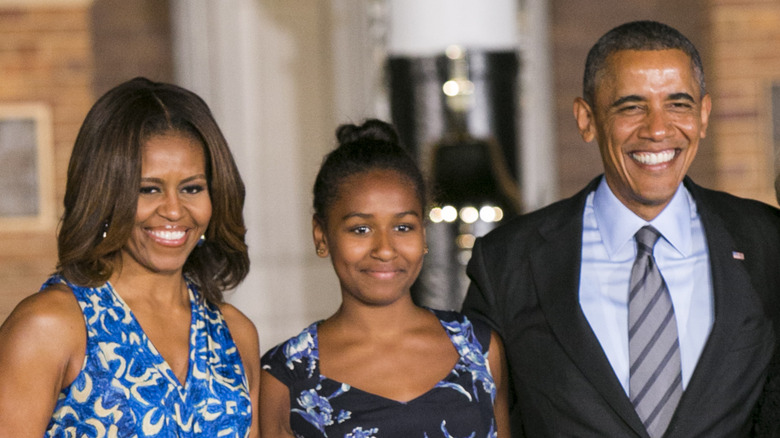 Pool/Getty Images
As Politico reported, on the campaign trail in 2012, Barack Obama admitted that when Sasha Obama got dangerously ill as a baby, his whole world fell apart. "People ask me what was the hardest time in my life — they ask, well what about during the debt ceiling debate and this and that and the other thing," the former president explained, before revealing, "Sasha got meningitis when she was 3 months old. I still remember going to the hospital together and they had to give her a spinal tap." As the former president put it, his focus was suddenly reduced to only worrying about this one thing. Nothing else mattered at that moment in time but Sasha getting better. He quipped, "Having kids will teach you a bunch of stuff and gives you a great deal of respect for moms." 
According to the Chicago Tribune, although it was obviously a harrowing experience for the little girl's parents, Sasha's brush with meningitis gave her father a new appreciation for medical staff and how hard they work. "The doctors did a terrific job," he acknowledged, "but, frankly, it was the nurses that were there with us when she had to get a spinal tap, and all sorts of things that were just bringing me to tears." Sasha was just three months old when she developed the potentially deadly condition and had to undergo a plethora of different tests. Thankfully, she didn't suffer any long-term effects.